Booster Seat Buckle Holder
Now your child can buckle themselves with ease. No more floppy buckles. no more digging.
The LulaBloc is one of the most useful booster seat travel accessories you can find! They fit over the rear seat buckles with ease and keep the buckle right next to the booster seat where it belongs. Don;t dig between the seats or undereath the booster anymore! Get the LulBloc and get moving!

We are in love with LulaBloc! This makes a caregivers job so much easier! We love that children can now buckle themselves with ease!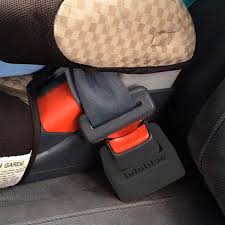 You will notice in the picture above that the LulaBloc simply slips over the buckle providing easy access and stability to the buckle. We liked the ease of installation and ease of use! This is the best product ever!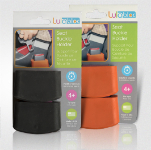 Share and Enjoy