Faith and Family Reviews received the following product in exchange for writing a review. While we consider it a privilege to receive products to review, our reviews are our honest opinion and thoughts of the product.

Flourish Magnetic Schedule Review
Do you desire to be more organized before school starts? Is summer getting away from you without getting daily tasks accomplished? I discovered a handy little tool to help me keep our children on task and to know what to expect each day in our daily routine. It's the Flourish Magnetic Schedule.
It is very easy to use. Open it up and stick the magnet on the back of the main card, put it on the refrigerator and add the task magnets in your preferred order….ta-da! Done!
Our children like to put the magnets back up after their little brother initially took them all down and stole the task magnets! So far it is staying in place and after the novelty Junior (our youngest) has left the magnetic schedule alone.
Both the children and I like to work with lists for daily tasks and scratch them off when complete. This magnetic schedule allows us to use less paper and gives the younger children who cannot read a little visual of what they need to do.
We've only had the magnetic schedule for a couple of days but I like it. The magnets and schedule are made of sturdy material. My hope is it helps the children have something to refer to and learn what needs to be done when and where they should be. I haven't added any times or anything. I try to be flexible or else I get bogged down by the actual schedule.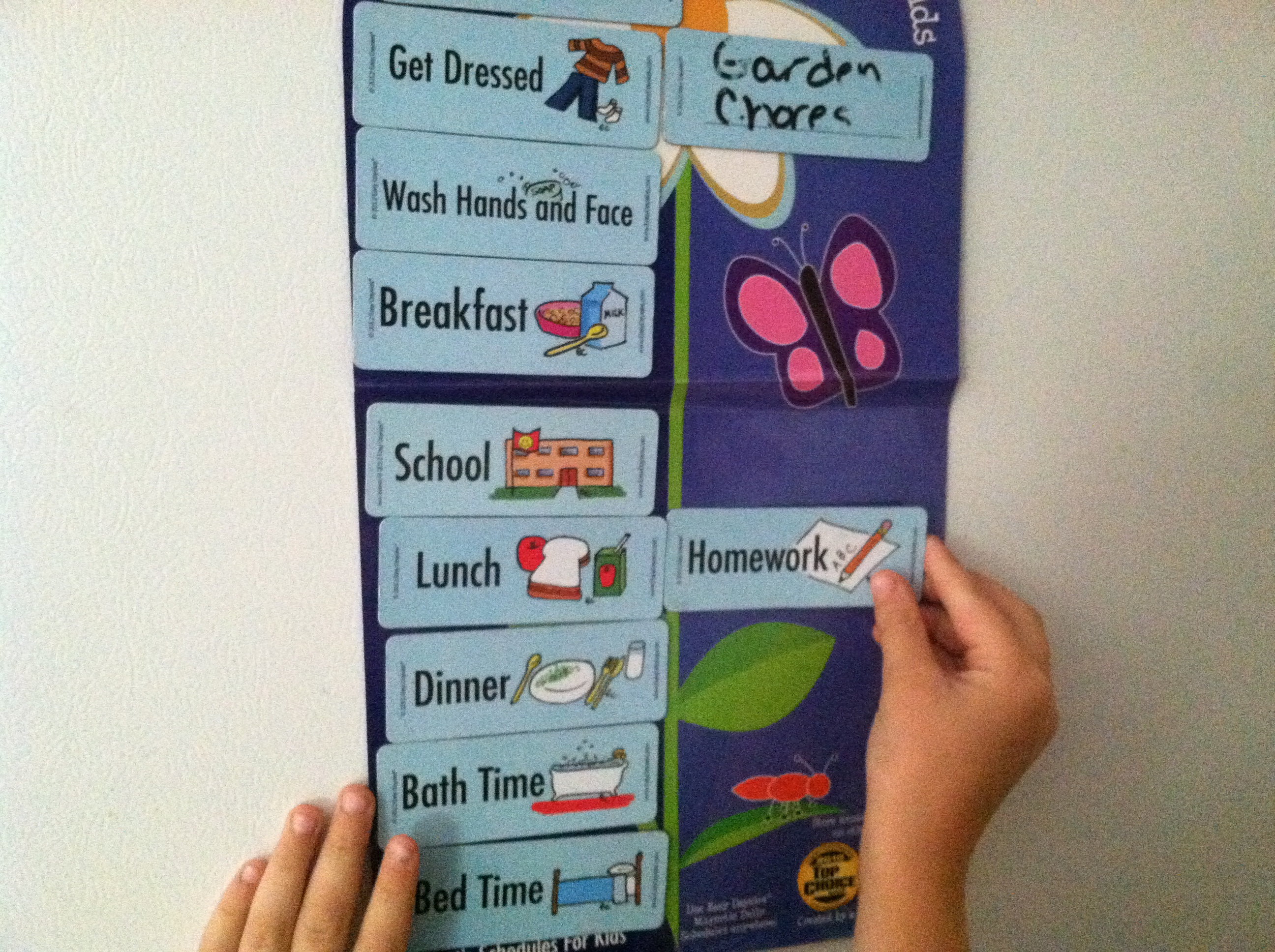 Not only does Flourish have this product but also other products helpful to all moms – because the products have been created by moms.
About Flourish
Moms Flourish is a new direct sales company providing innovative products for moms and kids. To make life just a little easier. Moms can also earn a little extra money for their families by joining for as little as $59.
Flourish Giveaway
Right now there's a contest going on, which ends August 7th, the winner will be announced during the Twitter party on August 8th at 6pm PT/8pm CST/9pm ET #momsflourish. You can enter the giveaway below or visit their Facebook page. Look at all the products offered in the giveaway!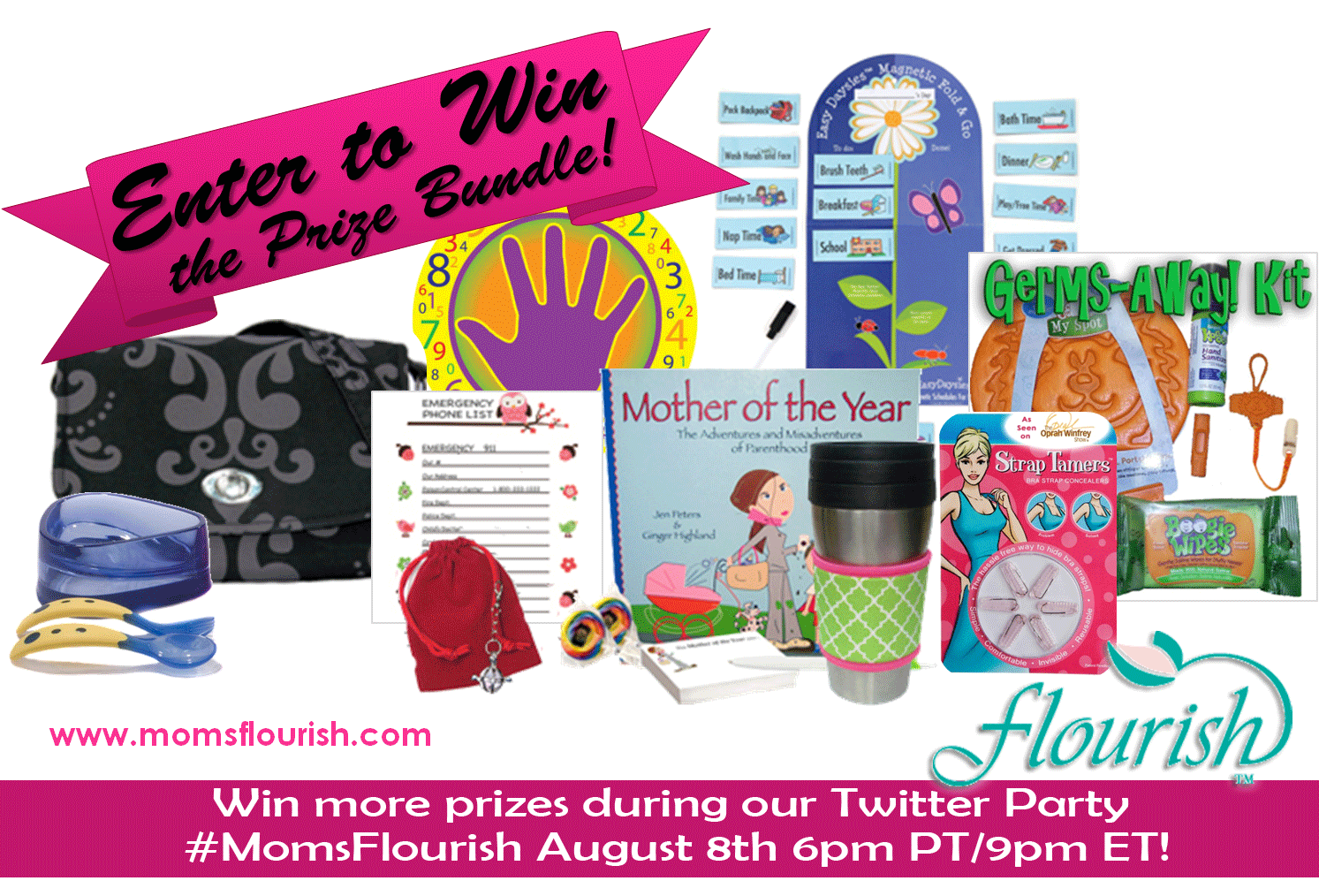 Share and Enjoy