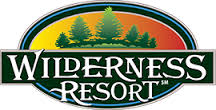 The Wilderness Resort in Wisconsin Dells is one of the Dell's hidden treasures. The Wilderness has it all under one roof! We were able to host our first annual family reunion at the Wilderness and had a great time! We opted for accommodations in the 5 bedroom retreat cabin which housed our family of 18 wonderfully. There were enough bedrooms and ample space for everyone to enjoy the gathering for the weekend. The retreat cabin is a Wilderness property off the main "facility" BUT since it is part of the Wilderness we were able to get shuttle service to and from our cabin and the resort. It was very nice to be able to use the shuttle service and not worry about loading and unloading children and acessories into a car and driving back and finding parking. The shuttle is a great service.
While we were at the Wilderness we were able to use many of the amenities . We went to all four indoor water parks – the Wild West, Klondike Kavern, Cubby's Cove and the Wild WaterDome . We must say that we enjoyed the WaterDome the best! It is home to the country's largest indoor wave pool capable of generating waves up to 5 feet tall. This waterpark is also really neat because it features a see-through roof which that allows you to tan indoors year round and it is home to Margarita's swim-up bar, a nice retreat for adults.
We also utilized the Wild Fun Pass during our trip… which at a cost of $24.95 gave us a valued savings on some of the most popular attractions at the resort. It Includes admission to two 3D mini golf courses, bumper boats, the resort's amazing two-story laser tag arena , a fun laser maze, an indoor ropes course with over 40 challenges, indoor go-karts and more! The kids were more than tired out after a day in the waterparks and the fun times we had using our Wild Fun Passes.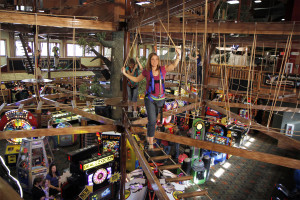 The Wilderness was really perfect for a reunion because the resort has everything underone roof. no need to go off the grounds.
This was a vacation that will provided us with memories that last a lifetime! The kids said, "When can we come back? This was the best vacation ever!" We are already planning our next reunion at the Wilderness and cannot wait to return!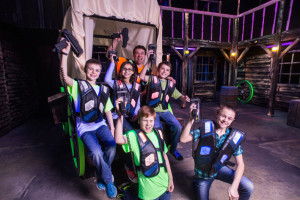 Share and Enjoy