If you are like us, you are trying to make wiser, healthy choices not only in your grocery store shopping but also beauty and personal care products. For several years we have been using natural alternatives from shampoos and toothpaste to even lip balm. There are some ingredients in commercial lip balms that you will want to avoid, such as: parabens and sulfates. That's why we made the switch. We go through a lot of lip balm during the winter months so we were eager to try a new natural lip care called Mwah®.
Mwah offers an effective, fresh, high-quality, and healthy spin on lip care that's still affordable for all young women. Mwah lip care products are natural, void of harmful chemicals and preservatives, never tested on animals, produced in a 100% solar powered factory in southern California and with a portion of all profits donated to the World Wildlife Fund. The collection includes three lip balm products: a slider tub, a stick and a gloss, all available in a variety of yummy flavors for girls looking for an irresistible pucker.
Mwah Review
Mwah has very nice packaging and included a sturdy, plastic drawstring bag.
Our nearly 18 year old daughter liked it and says this about Mwah, "A bit greasy but it smells good and keeps your lips soft. It does not really have a taste so that should prevent Jr. from eating it!"
Our oldest son, nearly 13, thought it was too oily and doesn't smell nice, but he is a boy and this is a girl product!

The rest of us thought it smelled good! The smells are very true to their flavors and are not fake.
The other girls liked the extra oiliness because it made them feel like they did not have to apply so much.
So the majority liked Mwah!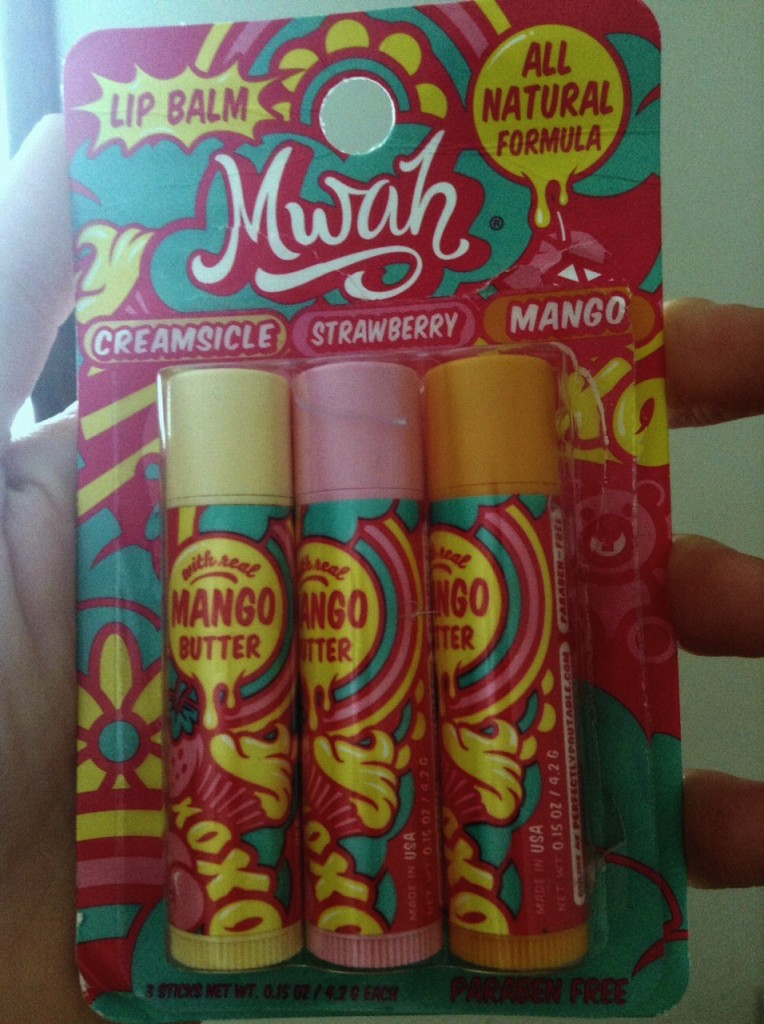 Mwah Product Line:
Lip Balm Slider Tub (SRP: $3.99). Flavors: Coconut Chick, Mango Tango, Sweet Tart
Lip Balm Stick (SRP: $1.99/single, $4.99/3-pack). Flavors: Creamsicle, Mango Madness, Strawberry Sweetheart
Lip Gloss (SRP: $2.99). Flavors: Berrylicious, Peachy Keen, Sugar Lips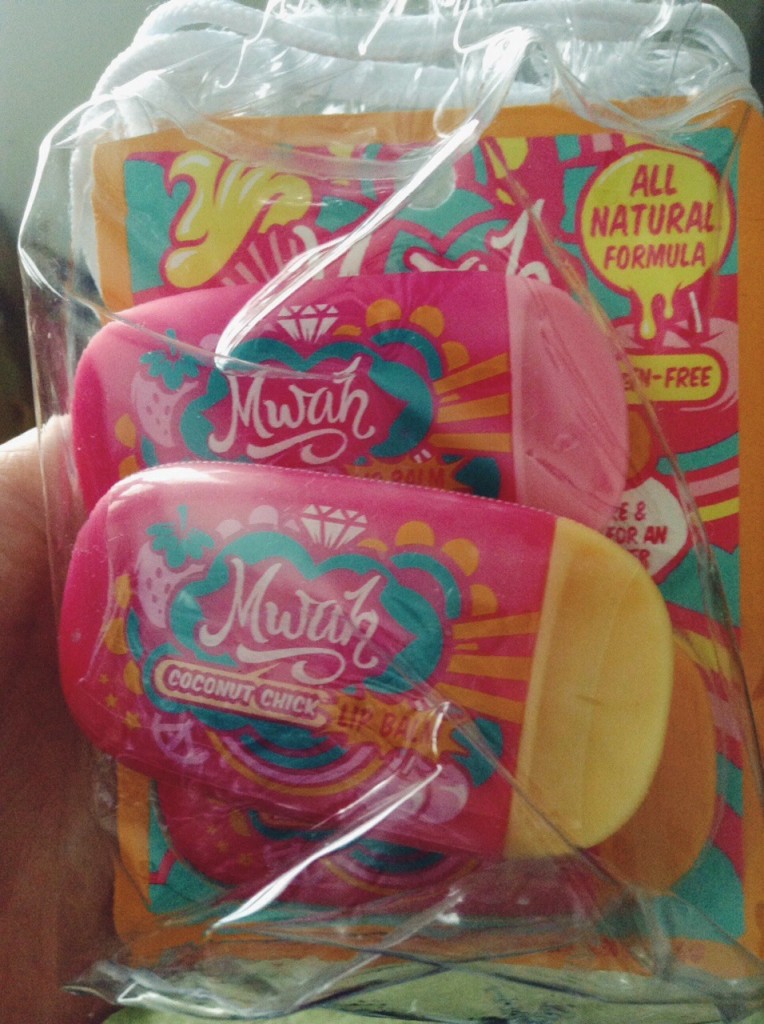 You can check out the full line of products and get more info at http://www.perfectlypoutable.com.
Mwah is currently available at CVS/pharmacy, Ulta, HEB, Amazon.com and Meijer stores. Over the next few months, the products will be available nationwide at retailers including Target, Walmart, and Walgreens.

Share and Enjoy