I am a member of the Collective Bias® Social Fabric® Community. This shop has been compensated as part of a social shopper amplification for #CollectiveBias and its advertiser. #WalgreensOlogy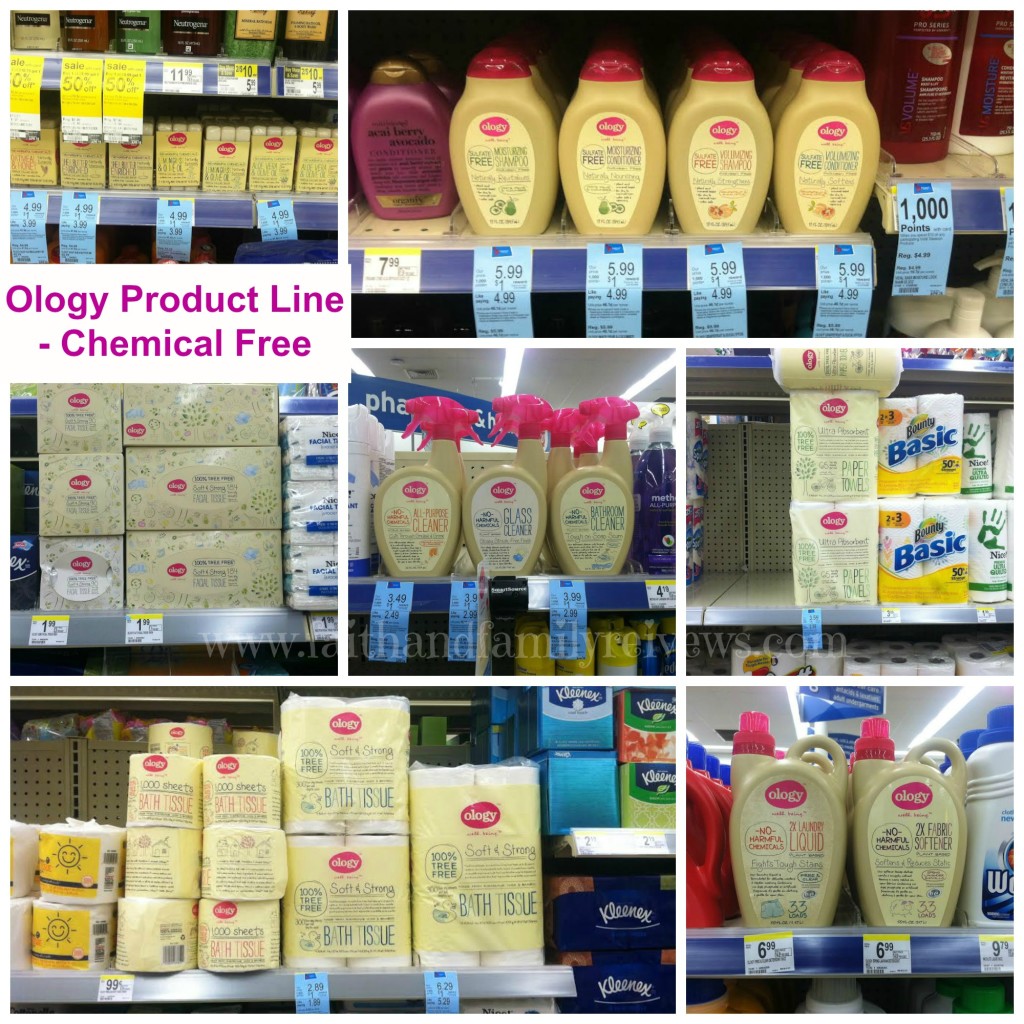 My healthy home includes using products that are safe for even my children to use. As Earth Day draws near, I thought it fitting to try a new brand called Ology, found exclusively at my local Walgreens store, and do a bit of spring cleaning.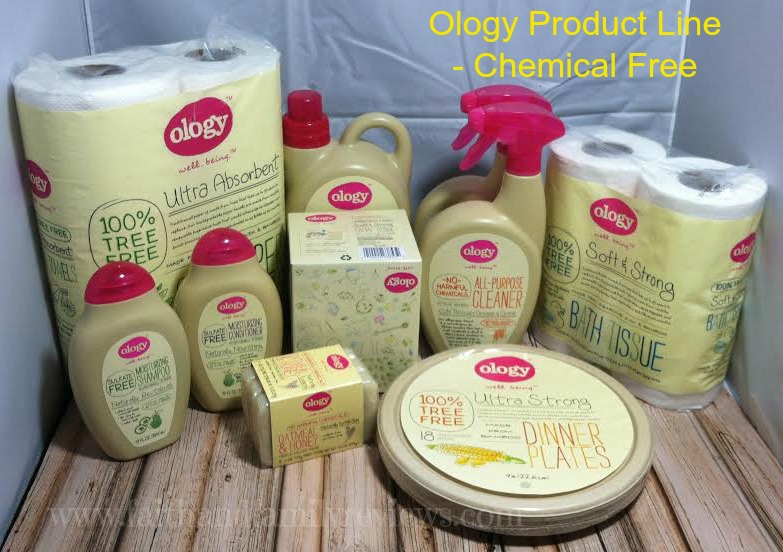 About Ology
Ology products are free of 10 harmful chemicals (you can look these ingredients up at http://www.ewg.org/ and find out exactly why they are harmful):
Ammonia
Chlorine bleach
DEA (diethanolamine)
TEA (triethanolamine)
Parabens
Phthalates
Formaldehyde
Nonylphenol ethoxylates
Triclosan
SLS/SLES
Plus, Ology contains no dyes or artificial fragrances. This is huge for us as our children have had reactions to some ingredients, especially fragrances.
Their paper products are 100% tree free, strong, biodegradable and septic safe. Made from readily renewable sugar husk that would otherwise be disposed and they use Bamboo which is faster growing than trees, making Ology products better for the environment.



Celebrating Earth Day with Ology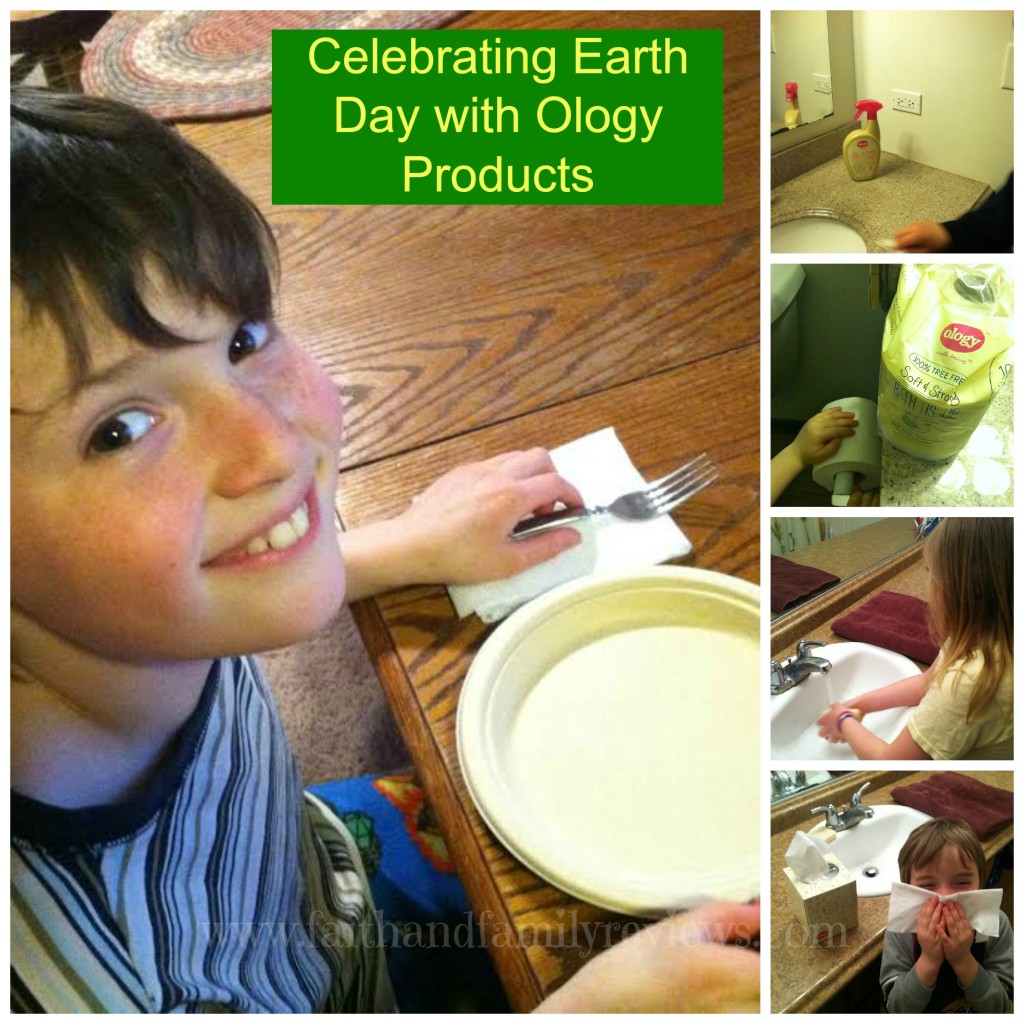 My children helped me demonstrate how we used some of Ology products in our home. Starting with the large photo and going clockwise:
JAG is waiting for dinner using Ology bamboo plates. These plates are very sturdy. I really liked them!
JR is cleaning the bathroom with Ology all-purpose cleaner, which is free without harsh solvents or ammonia, and paper towels. The paper towels are surprisingly thick absorbent.
Jr. is helping me put Ology bathroom tissue on the toilet paper roll. This tp is very strong and absorbent.
Blondie is washing her hands with Ology Oatmeal & Honey bar soap. Everyone thought this soap made their hands very soft.
Nook is blowing his nose (yes it's staged as he didn't have a runny nose at the time!) with Ology facial tissue.
Ology laundry detergent is gentle on the skin. This is especially important for the delicate skin of my children. I was excited to try this detergent since we have yet to find a chemical free detergent that works for our family.
If you are trying to make your home more healthy, I'd highly recommend giving Ology a try.

Share and Enjoy