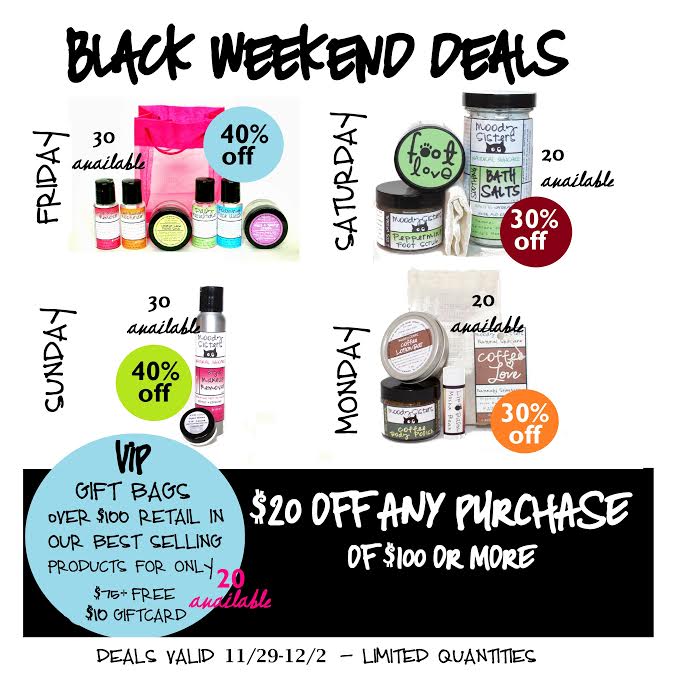 It is that time of year again. Thanksgiving, then Black Friday deals and the shopping frenzy. You can either battle the crowds to get the best deal or you can shop from the comfort of home! Moody Sisters wants us to announce their Black Friday Deals! You can read Kim's review here. Or visit their website www.moodysistersskincare.com

Moody Sisters' Mission: To bring skincare back to the basics by handmaking each product using only natural and earth-derived ingredients.
If you are looking for eco-friendly, all natural (REAL all natural) skincare products then you have to check out Moody Sisters! You can follow Moody Sisters' Facebook page to see when the Black Friday coupon code goes live or subscribe to their newsletter to get the coupon codes early.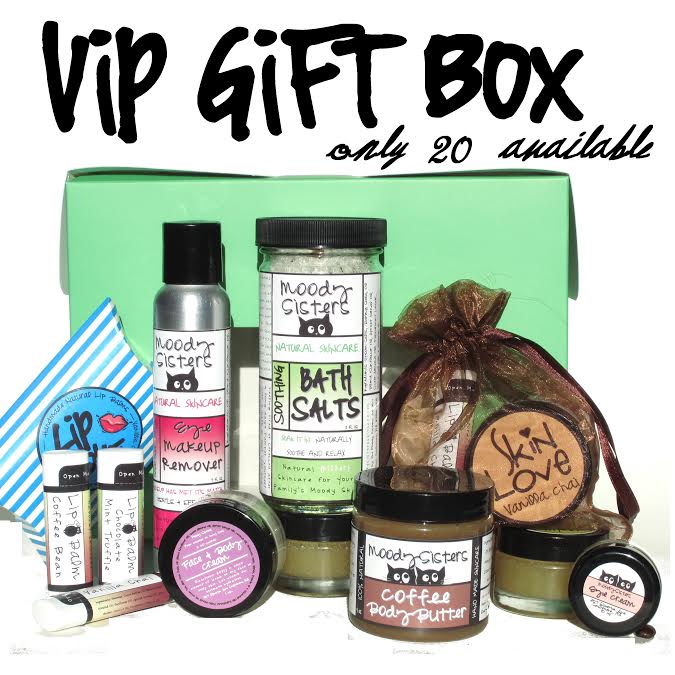 Also keep your eye open for a new Moody Sisters' review and giveaway in the upcoming weeks. Brande will be reviewing some cool products.
So are any of you going shopping on Black Friday? Me? I'll be nice and toasty warm in the comfort of my home!

Share and Enjoy