I received this product for free from Smiley360 in exchange for my honest review. You can join Smiley360 here!"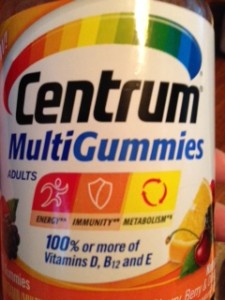 Are you looking to add more vitamins to your diet?  Centrum MultiGummies is a new product currently out on the market. Centrum MultiGummies help support your energy, immunity, and metabolism. 
"Centrum MultiGummies will not increase energy, cure any         illnesses or boost your metabolism. The product will          support energy, immunity and metabolism."
Check out the Cherry, Berry and Orange flavors – guess what!  These squishy vitamins actually taste good too!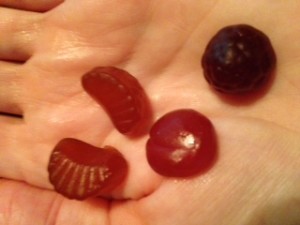 Please check with your doctor before taking this or any other vitamins or drugs.
These chewy little mutigummies fruits are flavorful which I was excited about. I plan on continue to take Centrum MultGummies!
Click here for a coupon!  Also, Check out Centrum MultiGummies webpage and don't forget to like them on Facebook!
#CentrumMultiGummies
Share and Enjoy