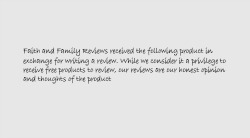 Did you know many replacement sweeteners are not healthy or even safe for long term use? Did you know that many websites including the Mayo Clinic say that artificial sweeteners are generally safe, even for pregnant women? Personally, we have stayed away from artificial sweeteners. Aspartame always left a weird, icky taste in my mouth and so even before I knew of the dangers of it I never liked it. We also try hard to stay away from High Fructose Corn Syrup (HFCS) as well. We use organic cane sugar, raw honey, molasses and maple syrup for the most part.
I participated in a Twitter party last week for #Switch2Swerve – Swerve Sweetener (granular) – and these are some facts I learned about refined sugar and artificial sweeteners:
1. Artificial sweetener Aspartame is genetically modified, toxic to brain cells and makes you to put it bluntly…fat. (I hate that word!)
2. Americans ingest 200 calories of high fructose corn syrup daily and 130 lbs per year.
3. Some high fructose corn syrup is laced with mercury which is a metal linked to heart disease and autism.
4. Sorbitol & erythritol can have a laxative effective if you consume too much. Family members with diabetes consuming products with artificial sweeteners have have found this to be true, but I don't know which artificial sweeteners.
5. Someone went to a maple syrup farm, and was told 90% of store maple syrup really has none in it at all!
6. Sucralose (Spenda) is passing through our bodies found in waste water treatment plants. It has potential to harm food supply.
7. 21.4 teaspoons of sugar equals about 16-25% of total caloric intake. Currently only 5% of sugar is recommended.
8. Safe sweeteners include: Swerve, Stevia, xylitol, sorbitol, erythritol, raw honey, blackstrap molasses, & maple syrup
9. It is important to note that naturally occurring sugar in fruits, veggies etc. are all acceptable and should not be avoided.
Dr. Mercola has issues with store bought honey, not raw honey, and agave. He has a great article on sugar substitutes. Discovery Health even has an article on artificial sweeteners. So I won't go into any more risks of using artificial sweeteners because you can do your own research and find out a ton of information instead of taking my word for it.
Enter Swerve, a product I just learned about and tried recently.
Swerve
I like the fact that Swerve contains no artificial ingredients, preservatives or flavors! It is non-GMO and has no calories. Swerve is non-glycemic and is actually good for your gut by helping you grow beneficial bacteria. You can learn more facts when you visit Swerve Sweetener (granular)
I have only tried Swerve in my tea so far but it tasted good. Not too sweet at all. We received an 8 oz. canister of Swerve Sweetner and I want to try it in one of our holiday recipes to see how it makes dessert taste. Swerve has lots of recipe ideas that look delicious. I am especially looking forward to trying their blueberry muffin, fudge and pumpkin pie recipes.
3 Swerve Sample Packets are available for just $1.00, plus you get a $2.00 coupon for your next order, if you are interested in trying it. Right now they also have a sale going on for aCanister 4pk for $20 + Free Shipping.
For more information on Swerve Sweetener visit them on Facebook, Twitter and Pinterest (more recipe ideas).

Share and Enjoy