We were provided coupons in exchange for our hosting a Fresh Express salad swap party for Moms Meet. All opinions and thoughts are our own.
You all know we are trying to live a healthy lifestyle, including our eating habits. Our whole family enjoys salad. That's why we were interested in this Fresh Express salad swap.
For the first time in two years, we've been battling a serious cold for the past month or so. But we also have mold in our rental home too so it is hard to discern what exactly is causing our illness at this point. Due to our illness, we rescheduled our Fresh Express Swap party a couple of times and finally opted to send our guests their coupons for them to try the Fresh Express Swap app themselves and send us their feedback and photos. The overall opinion was unanimous. Everyone enjoyed their Fresh Express salads!
Fresh Express Facts
•Fresh Express salads are thoroughly washed, rinsed, and gently dried, then sealed in patented "Keep-Crisp®" breathable bags to keep their just-picked freshness, without
preservatives.
• Fresh Express has a wide variety of products, including refreshing mixes and ready-to-eat kits. They also have a special USDA-Certified Organic line.
• Fresh Express salad mixes can vary in price, depending on the retailer, but typically cost between $2-$4 per bag.
The organic line did not seem to be easy to find in the stores we visited, which may just depend on the individual store's buying/selling habits.

About the FREE Fresh Express Salad Swap App
The free Fresh Express Salad Swap App includes a variety of recipes and salad swaps, a progress tracker, motivation and inspiration, even additional Fresh Express coupons.
You can also participate in the 30 Day Salad Swap challenge and have a chance to earn more salad coupons. For every two salads you buy, you earn a coupon, which will be emailed to you. So if your new year's resolution to lose weight or eat healthy has fallen by the wayside, this challenge could reboot your goal, plus give you great recipe ideas of how to swap out your favorite high calorie meals for a healthier alternative.
Here are a few screen shots to show you a little inside look at the app: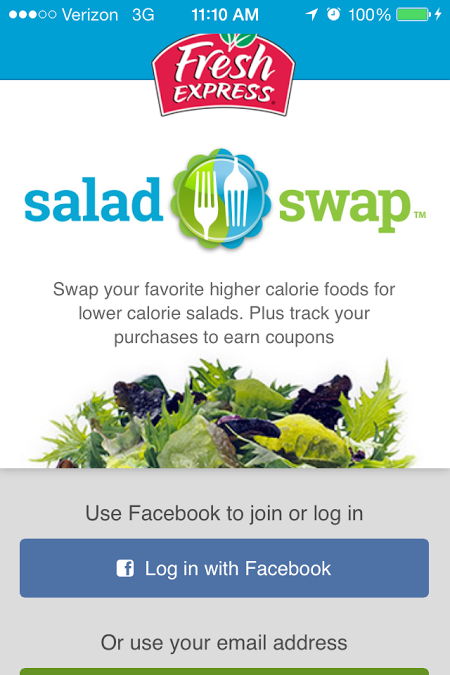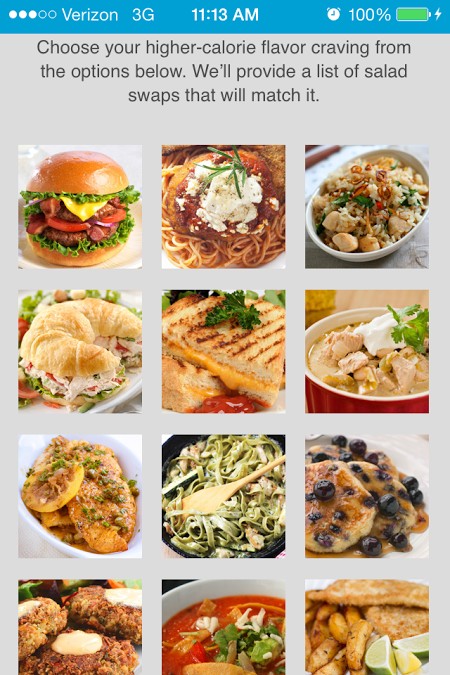 I wanted to know what would be a swap for blueberry pancakes (my favorite!) and this is the salad that came up: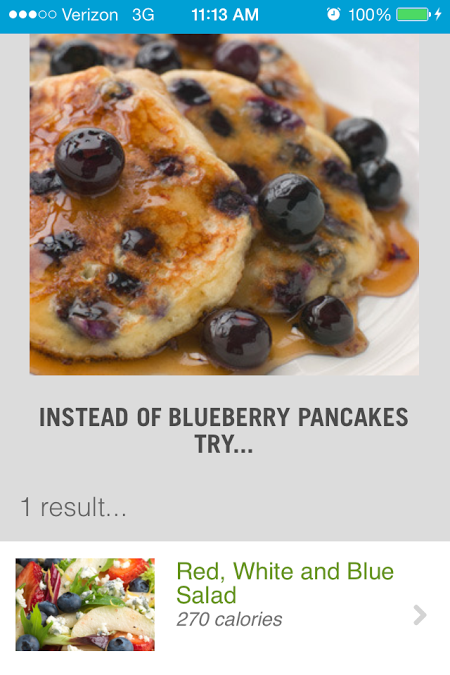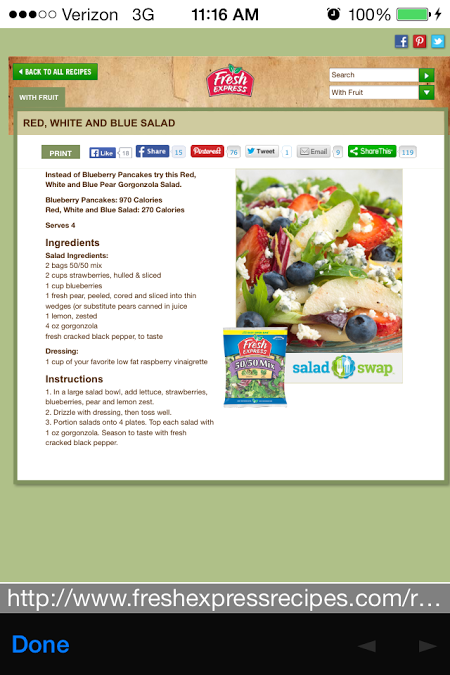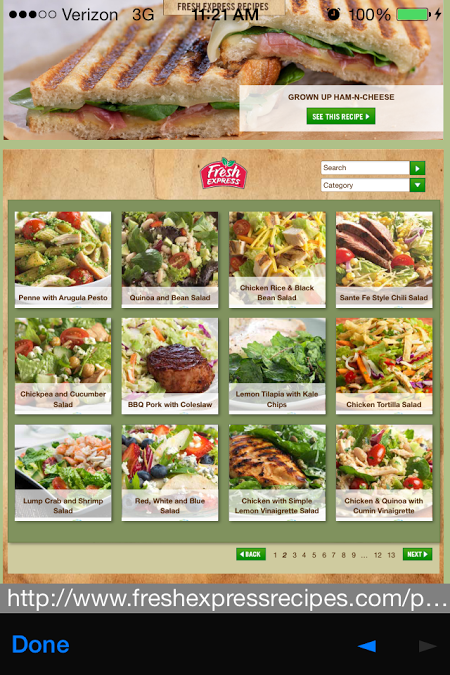 Here's what Magen thought of the app:

"Just tried the app … Wow! So cool! I am actually going to the store to try one of the swaps now. Going to try the lemon tilapia with Kale! I like that it has a calorie tracker and that you can put in what you are craving and it actually gives you an EASY option to trade with which are yummy!"
Download the Salad Swap app at 30daysaladsswap.com


Fresh Express Salad Swap Party
I opted to do a sandwich version of this Salad swap – Grown up Ham and Cheese but with my own twist.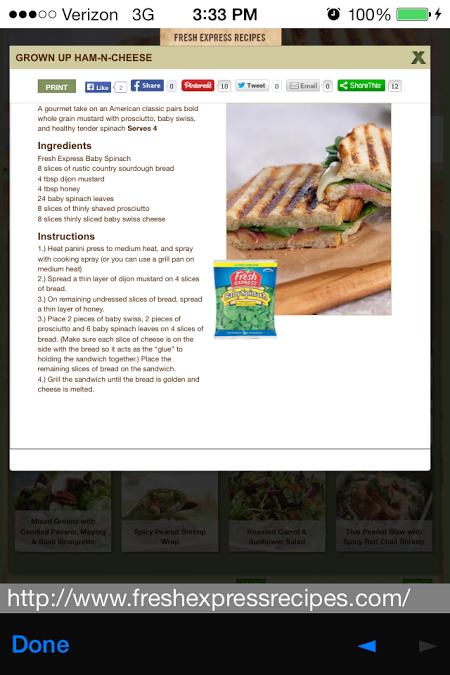 I used wheat bread, Fresh Express Baby Spinach, deli ham, colby cheese, raw honey and mustard. I made it like a grilled cheese sandwich in a frying pan but instead of butter I used coconut oil, which heated up waayyy too fast…and they say coconut oil does not burn? Yes it does. This was my first time trying to substitute coconut oil with butter. I think next time I'll have everything ready before I turn on the burner! I'll blame it on being in a hurry and my head being clogged from this cold.
Rosemarie shared:
"If you're craving a favorite comfort food search Fresh Express Recipes for a delicious Salad Swap. I love Middle Eastern cuisine and falafel are one of my favorites. I was eager to try the Roasted Chickpea and Cucumber Salad with Lemon Feta Vinaigrette. It had the zesty flavors. I love and the firm and crunchy Fresh Express Leafy Green Romaine held up great under the roasted chickpeas. This Salad Swap was a healthy alternative that I would make again."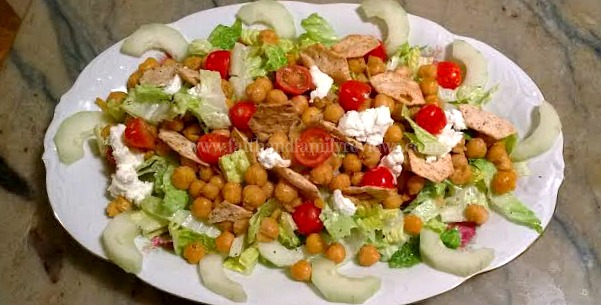 Magen and her family opted to do the Bacon Caesar salad kit: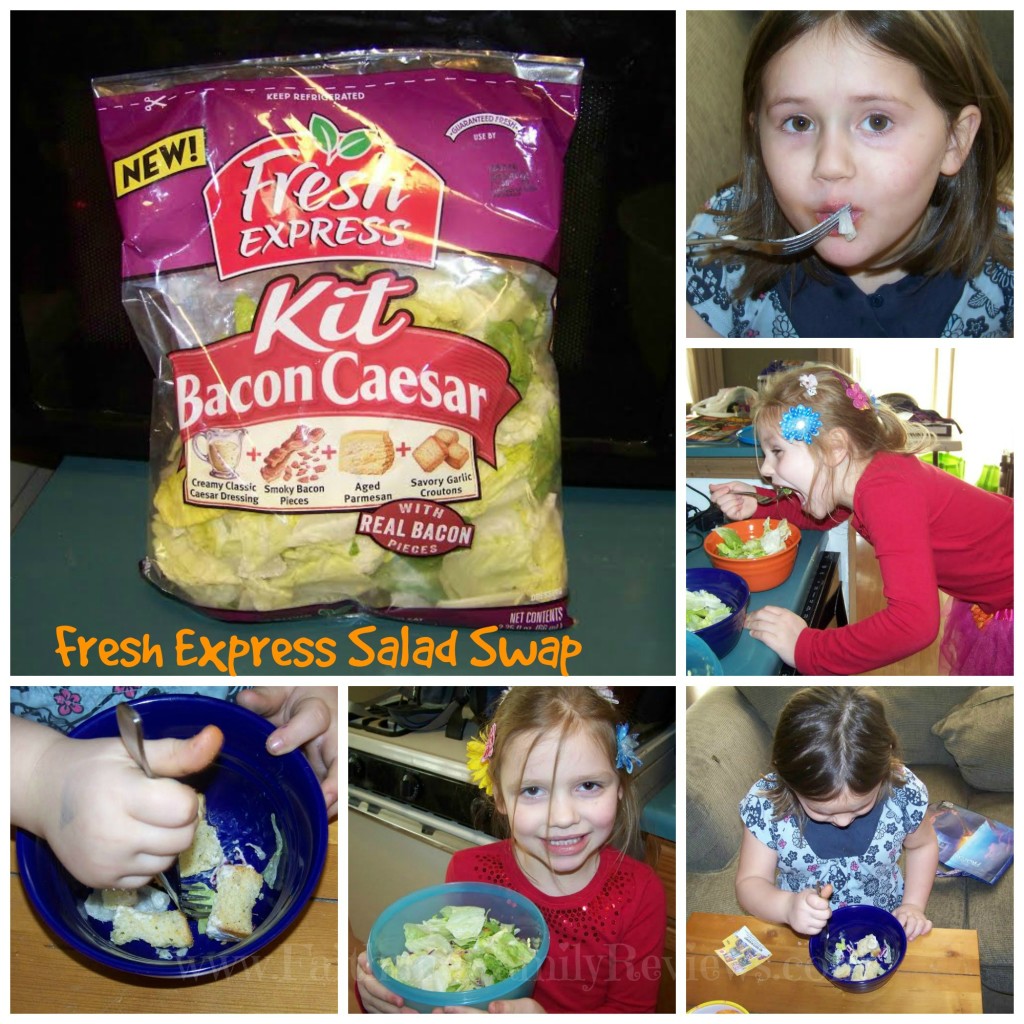 Here's what they had to say about the salad, "We loved Fresh Express Salad. My daughter had a friend over and they could not wait to tear into the bag for lunch. They even started eating it before I could serve it at the table. Fresh express salad was very tasty and we LOVED their "kit" option!"
Here is what Jamie said:
"I enjoyed a lovely cheeseburger salad."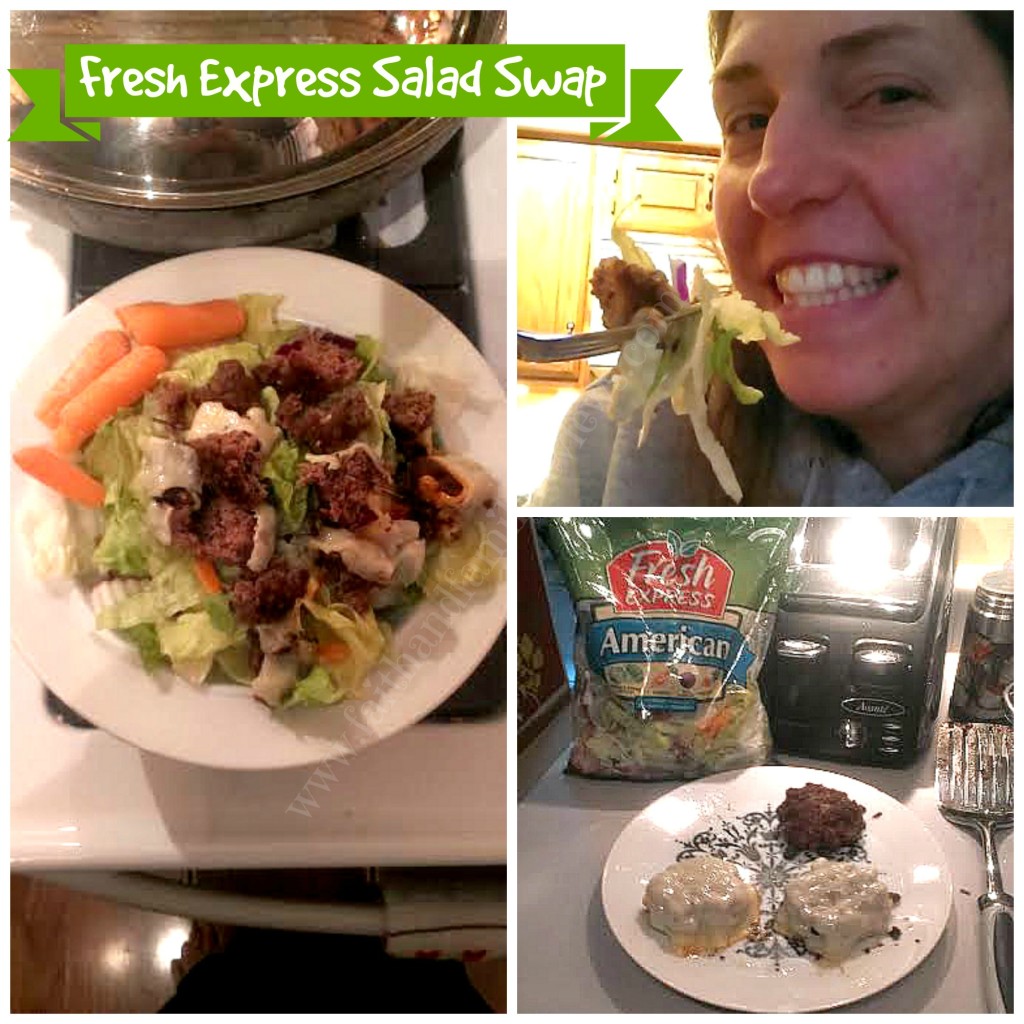 There is a Fresh Express salad coupon available online for YOU at greenmomsmeet.com/freshexpress and you can learn more about Fresh Express by visiting their social media sites:
FreshExpress.com (click on their store locator for stores carrying Fresh Express)

Facebook.com/FreshExpressSalads

Share and Enjoy