As moms we are always concerned with the health of our children. That means we want to feed them healthy foods and use products that do not harm them or cause adverse affects. MommysClub knows moms. They offer a variety of products that are organic, non-GMO, EcoCert & BPA free, toxic-free ingredients made right here in US. All their products are vegan, cruelty free. MommysClub are animals lovers and are a part of the Leaping Bunny community, which means they do not test on or use any animal products!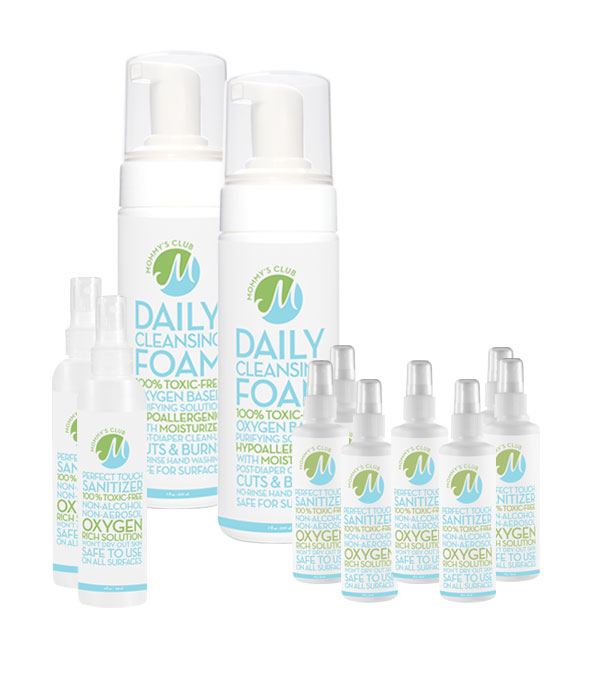 MommysClub is offering to giveaway one Flu Pack to one of you! Beat the flu this spring by using the flu pack products.
Mommy's Club Perfect Touch Sanitizer and Daily Cleansing Foam – are your two best friends in the fight against germs. These products are perfect to hand out at Churches, Schools, Places of Work and even Gyms. Perfect Touch Sanitizers make great ice breakers for Mommy's Club pitches. Replace soaps in Bathrooms with the Daily Cleansing Foam.

Our Flu Pack Sampler Small contains

10 Perfect Touch Sanitizers 1 oz
2 Perfect Touch Sanitizers 4oz
2 Daily Cleansing Foams
Look for our family's review of the MommysClub All In Bundle next week!

Enter MommysClub Flu Pack Giveaway


Share and Enjoy