24Karite Gold Shea Butter
Winter seems to have arrived a month early here in Northern Illinois. It is that time of year when the cold, wind and dry air reek havoc on our skin. And if you are like our daughter, your eczema can flair up even worse. This is when all-natural, eco-friendly shea butters are a must-have in our homes. It is a great solution to relieve dry skin, itching and eczema. We were sent 100% natural Shea Butter from 24Karite Gold:

http://sheabutter.com/

About 24Karite Gold Shea Butter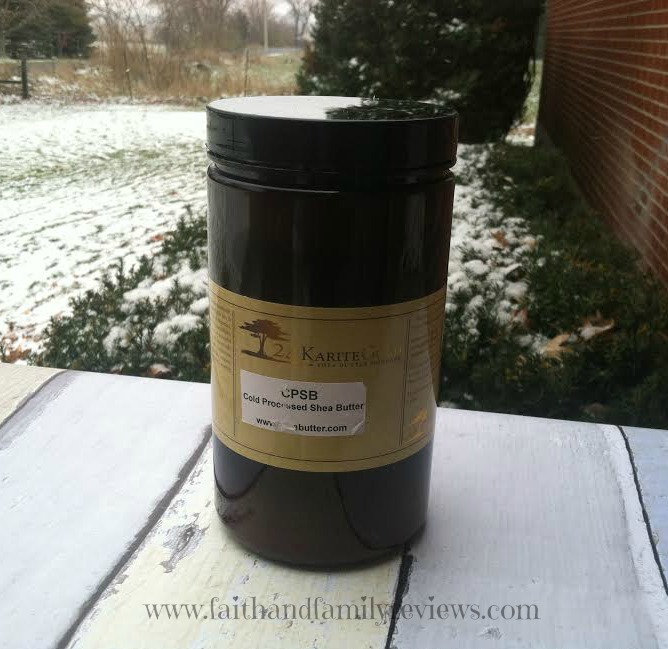 The name 24Karite Gold refers to the color and benefits of raw Shea Butter in its natural state. Here is what 24Karite Gold says about its name:
Our name is also a play on words that refers to the origins of Shea Butter. Shea Butter is made from a nut that grows in Africa on the Karite tree. We want our users to know that the products we deliver are pure, natural distillations from this tree. So pure, they're 24Karite you might say.
The company benefits the women in Burkina Faso who make 24Karite Gold Shea Butter. Their website states, "Through our strategic fair trade partnership with Empower Village we are able to gather and invest in three hundred women. The income from this project contributes to business development in the area and represents 75% of their annual income. We feel blessed to share that the purchases you make from us directly and indirectly benefit a population of 38,637 people!"
For more information about its ingredients, visit: http://sheabutter.com/ingredients.html
Our Review
It took us a long time to open our 30 oz. container of 24Karite Gold Shea Butter. It was sealed very tight. We did not get it opened until we thought of running the cover around the rim under hot tap water. We had to do this two different times to try to get it open….finally it did.
Our fifteen year old daughter used the Shea Butter on her eczema spots and found that it really did help. The red, sore, itching spots are pale now and look sooo much better! I wish I had remembered to take before and after photos, but alas, I did not.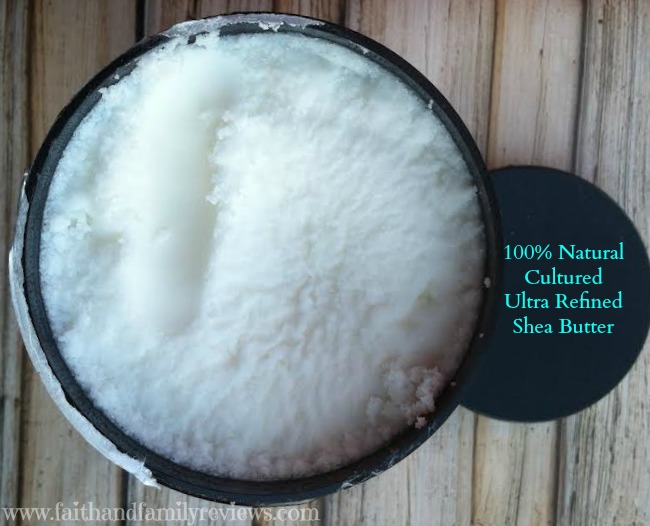 I took a smidgen and used it on my pinky knuckle where a dry patch was beginning to form (from using an icky soap we bought

) and while I found the Shea Butter gritty and oily, it did clear up the dry patch fairly quickly. I was happy that I remember to try the Shea Butter on the spot right away before it got worse. Dry, cracked, bleeding hands is not something that would be fun when I have to fold and bag on average 200+ papers each day.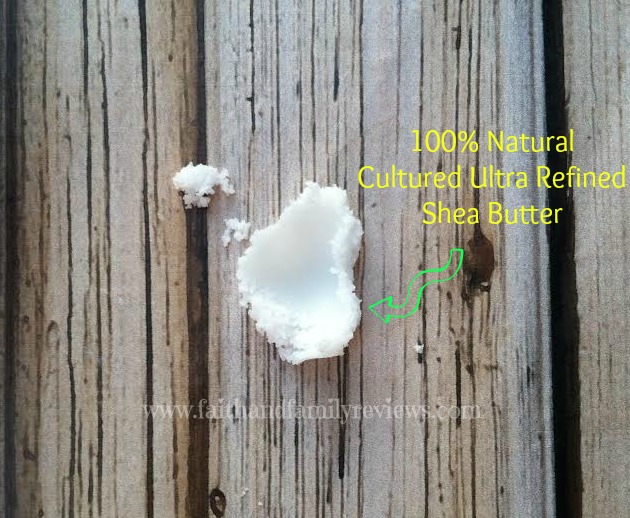 We hope to try some of this Shea Butter in our next batch of goat milk soap, just to compare what we have used in the past with 24Karite Gold.
A 16 oz.container costs $15.99. To purchase this product visit SheaButter.com

Share and Enjoy