It has been a long time since I did a Motivation Monday post. Let's see when was the last time? Wow, back in August! The purpose of Motivation Mondays was originally explained here, which was to help me get motivated and get more done. Since that time I have become more busy but still need motivation to stay on track towards my goals.
I have a lot to do now that the new year is here. It's easy to get overwhelmed if I think too much about it. I have to take one thing at a time and do things one day at a time.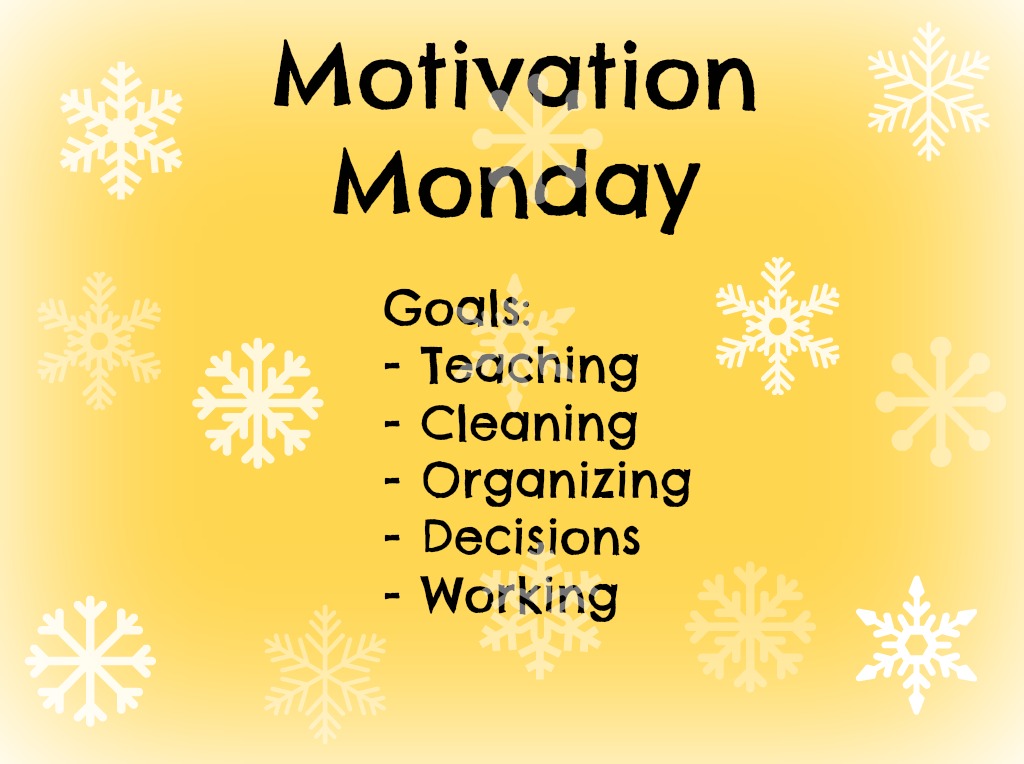 Here's what I *think* I am looking at for this week and possibly the rest of the month with slight variations:
– Teaching my five year old to read. Hubby is home so he's helping.
– Getting the children back on track for their school work. It's always tough after a break. Gotta shake off the lazies.
– Cleaning
– Organizing and reorganizing my office, again! Getting ready for tax time….again.
– We need to make some farm decisions – how many chicks to buy, will we buy pullets from the hatchery in March, what seeds do we need, how many plug trays will we plant or buy to get our veggies started, will we take on an intern and worker shares this year? Are we raising turkeys, if so, how many? Will we add any other farm ventures? Will we do any farmers markets? How will we meet our goals?
– Apply to more VA jobs. My goal is to take on one client for 10 hours per week or two clients for 5 hours each per week. This will help us in replacing my husband's income, just in case he cannot find a job.
What about you? Do you have a list of to-dos or goals for the week?

Share and Enjoy