Are you Irish? I'm a little bit of Irish, but our family is always Irish during St. Patrick's Day!  We like to celebrate the holiday by hanging up shamrocks, sticking leprechaun window clings on the bedroom windows, and eating corned beef and cabbage. We don't do too much, but would love to add more fun to the month of March.  I cannot wait to share Silly McGilly with my family this St. Patrick's Day season.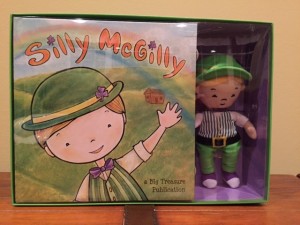 Silly McGilly is a fun Leprechaun who likes to play silly tricks on children during the St. Patrick's Day season.  Read the Silly McGilly book to your children and place the doll by a window each evening you want Silly to play a trick.  At night Silly will do some shenanigans in the house.  Some tricks can be leaving shamrock stickers around the house, turning the toilet water green, dying milk green, and anything else you can think of.  Then in the morning the kids get to wake up and see what crazy tricks their leprechaun played.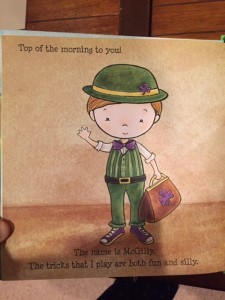 The book is absolutely adorable, very relatable, and easy to understand for little ones.  The pictures are very colorful and the story is fun to read.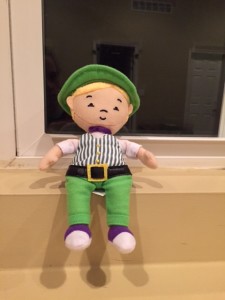 The Silly McGilly doll is very cute and great for kids.  The plush is soft and easily sits on a window.  This would be a great tradition to begin in any family or classroom.  The Silly McGilly website offers some really great ideas for tricks that can be played. I cannot wait for March 1, when I can introduce Silly McGilly to my family!
http://www.sillymcgilly.com/home.html
Share and Enjoy