My daughter just started to get into American Girl dolls.  Now she's obsessed!  I'm having a hard time spending so much money when my daughter is only 5.  She still tends to be still a little "rough" on her babies.  Well, my problem has been solved with Bitty Baby American Girl!  They are less expensive and geared toward little girls.
Bitty Babies are 15" in length and her body is soft.  Her head, arms, & legs are a smooth vinyl.  Each Bitty Baby is dressed in an adorable outfit, cloth diaper, book, and "Sparkly Wishing Star".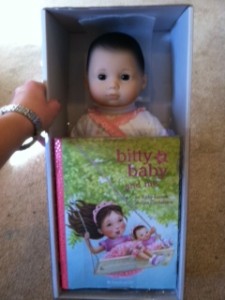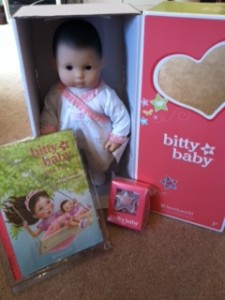 I can't wait to see the look on my daughters face when she opens her Bitty Baby American Girl on Christmas!  You can order yours today on the American Girl Website.
Share and Enjoy