This is a featured post.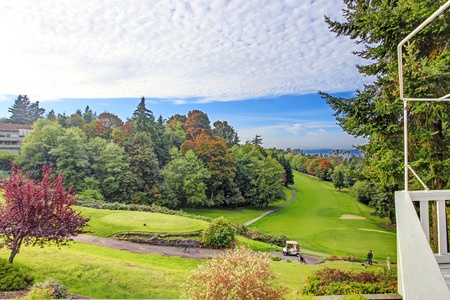 Used with permission. Copyright: iriana88w / 123RF Stock Photo
My mom retired five years ago. Wow. It seems like yesterday. My dad did not get the chance to retire completely while here on earth but he is fully retired now and has been for over eight years. I do not know if my parents had dreams of what their retirement years would look like. I am sure it would include many car shows though! They loved going to car shows together and old cars was a passion of my dad's. My dad was just 56 when he died. After my dad died my mom had my sister and her family move in with her for a while so she wouldn't have to be alone and then gradually they all needed their own space. My mom offered our childhood home to my sister and they found mom a new place to live for a new chapter in her life. My mom's idea of a retirement home is her little home in the woods away from people but still close enough to town that she can get what she needs. My sister shares the property but has her own little humble abode. I know my mom is not the norm but she is for my small hometown, which only has one golf course and I do not think there are any homes on it like there are on golf courses here in the U.S.
Golf course communities are appealing to many retirees. They opt to live on a golf course during their retirement because of the attractive views, ample time to tee off and watch others play your favorite game. Golf is a game of leisure, right?
Pool and community activities are another feature retirees are drawn towards when living at a golf course retirement community.
Golf course communities are usually 55+ so there are no screaming, meddling children 24 hours, seven days a week, unless they are visiting grandma and grandpa for the day.
My parents are not into golf so you wouldn't see them at one of these retirement communities but perhaps your parents are gung-ho to live in one, like my aunt and uncle in British Columbia. If that is the case, you can find out more here.

Do you know anyone who lives in a golf course community?

Share and Enjoy