A couple of weeks ago I was invited to join a group called Inspiring Moms Network. One of the first emails from the network founder challenged me to participate in choosing a word of the year. The more I thought about it the more I wanted it to be a word that really defined my 2013 year.
I've been thinking that while I thought life was harder once I became an adult, compared to my teen years, my life since November 29, 2004 has been even harder still. In moments of weakness I pray, "Lord, when will it let up. It seems we have been on a downward spiral since 2004." The downward spiral started with the loss of our son, Matthew in utero, accompanied by Robert's long time boss selling the business, new boss, husband unhappy with job for the first time EVER, exhausting sixth pregnancy, loss of job, 19 months of unemployment, rough eighth pregnancy, and the seemingly awful struggle to survive financially.
If I were to go back and choose a word for 2012 it would be TIRED. Yes it's uninspiring, but it's the truth. 2012 was tiring. Yet it had pockets of hope filled moments.
Words I considered for my Word of the Year:
BETTER.
CHANGE.
IMPROVEMENT.
RESTORE.
JOY.
CONTENTMENT.
GRATITUDE.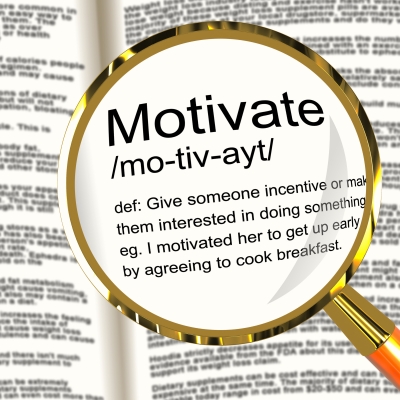 Image courtesy of [Stuart Miles] / FreeDigitalPhotos.net
Then after all those things passed through the endless web of thoughts in my brain, I finally decided that MOTIVATED is my 2013 word of the year. MOTIVATED encompasses being motivated to be BETTER, to be MOTIVATED to CHANGE and IMPROVEMENT, to be MOTIVATED to restore what the locusts have eaten, to be MOTIVATED to be full of JOY, CONTENTMENT and GRATITUDE for what I have now, for what I will have and for what I have experienced in the past.
*MOTIVATED*

a motivating force, stimulus, or influence : incentive, drive ~ Merriam Webster Dictionary
How about you, are you MOTIVATED to choose a word of the year for 2013?

Share and Enjoy