Food allergies education. How many of you educate yourselves about food allergies, especially if your children don't even have them? How many of you think about keeping children with allergies safe?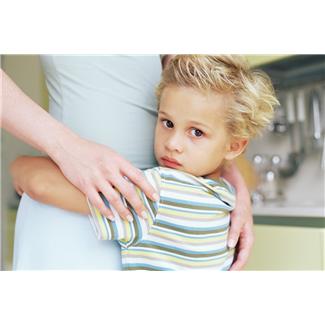 We have friends whose son has extreme allergies. She has to carry an Epipen. I remember a story she told of her older daughter helping with dinner preparations – making tacos – her daughter neglected to wash her hands after touching the different ingredients. After dinner her son started to get a red, itchy face…a sign of an allergic reaction. They determined that when their daughter made the tacos the residue from the cheese on her fingers caused their son to react to his dairy allergy. Amazing. Our friends are not the only ones suffering through the challenges of extreme allergies. There are so many children with life threatening allergies now that there are Food Allergy Initiatives and Ministries to support and help families, especially in dealing with their child(ren) attending school.
Last year there was an article featured on Yahoo that I thought worthy of attention, even a year later, because I believe food allergies education is crucial to keeping children with allergies safe.
Nearly 6 million or 8% of children have food allergies with young children affected most.[1]
The prevalence of food allergies and associated anaphylaxis appears to be on the rise. [2]
According to a study released in 2008 by the Centers for Disease Control and Prevention about an 18% increase in food allergy was seen between 1997 and 2007. [3]
Even though I homeschool I feel it is important for us as parents to educate not only ourselves but also our children about food allergies because we all either know someone with deadly allergies or will inevitably meet someone with them. It is important for the safety of children with food allergies that we are aware and alert to the fact that our children need to know how to safely offer treats to their friends because there isn't always going to be an adult around to "save" an allergic child from a harmful ingredient.
Please share what you have done to increase yours and your children's food allergies education.

[1][2][3] FoodAllergy.org Food Allergy Facts and Statistics for the U.S. http://www.foodallergy.org/page/facts-and-stats
Share and Enjoy