You may or may not remember I took on a newspaper route in late December 2012. It's been interesting, but I am grateful for the weekly paycheck that helps out while waiting to be paid for my other "solo gigs". I discovered a lot of things about people who deliver newspapers in the last five months and thought it made an interesting enough blog topic and a way to share a little more about my day between 2:30 and 5:30AM…..plus some of my winter frustrations.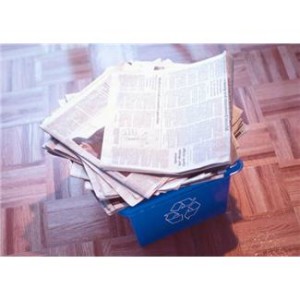 What You May Not Know About Newspaper Delivery
We have to hand bag the papers.
We have to stuff the papers with the flyers and often a second insert.
We have to travel in all kinds of weather – winter is the worst.
We have to walk over icy areas with little or no ice melt.
We often get complaints from people who say they didn't receive their paper, but the wind may have blown it a little to the left/right or in the street. So look a little harder before you file a complaint against your newspaper delivery person.
We do not get paid enough for having to drive hours in the snow, sleet and ice to deliver your paper. We are risking life and limb for a bundle of paper. Think about it.
We get up in the wee hours of the morning to deliver your paper on time.
During high gas prices, our pay is probably used for a quarter to a third for gas, as gas allowance only covers barely an extra tank of gas for the month.
We are independent contractors and not employees of the paper – at least I am.
We have to double bag the newspapers on rainy days, which takes us longer to bag.
We do get use to the odd hours, sort of. At least I think I have, but I still take a nap! The joys of having three teen daughters in the house!
When I started I suffered from sore shoulders and hands from throwing and folding newspapers. That has since subsided except on days when the paper is really thick.
Rural routes can often be 100 miles and take a newspaper delivery person 3-4 hours to complete! That amazed me when one of my co-workers told me that.
In town routes are usually heavy on newspapers but shorter in miles. Like mine. I have 18-25 miles to travel and 80-275 papers to deliver on any given day. Wednesday, Friday and Sunday are my heaviest day. I have to admit Monday, Tuesday and Saturday are my favorite days to deliver on my own since I get home by 4:30pm. On Wednesdays and Sundays my older daughters are my helpers and I enjoy those days only because I have their company…and help!

Overall, I am thankful for my little newspaper route and the fact that I have one in my town so my drive time is not as long as those with rural newspaper routes.

Share and Enjoy