Now before you all start freaking out over my eye catching blog post title stating we are officially homeless….it is true…however, it's only because we sold our townhouse and no longer own a home of our own. We closed on our house last Friday and are no longer homeowners. We are officially only renters. So yes, we have a place to live….it's just not ours.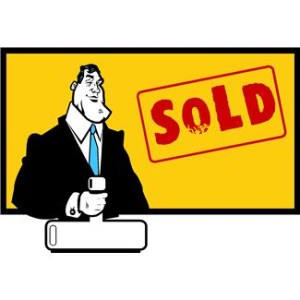 We are beginning a new chapter in our lives. We know we are here for another year and eight months since we renewed a 2-year contract in February of this year. But whether or not we move on to find our forever home or stay here remains to be seen. It's exciting and scary all rolled into one.
We waited nearly 2 years for our house to sell. Longer if you count when we first put our house on the market in early 2007 just before the housing market crashed – it would have been a more profitable sale to have sold it then, but alas, it was not meant to be. We tried renting out our house, we tried selling it by owner and finally we got a realtor in March 2013. It took her less than 2 months to sell it. We were signing an agreement in late April. Then it took nearly a month for us to set up and complete the necessary repairs based on the home inspection.
We are extremely grateful for our buyers as they had looked at all the homes like ours and found our house was in the best condition, probably with the least amount of work/updates to be done. Our appraisal came in woefully low and based only on foreclosure sales in the area. Nevertheless, because of the condition of our home and our buyers extreme interest they were willing to pay above the appraisal price. We are very fortunate and knew we wouldn't find another buyer willing to pay more than the appraisal.
So, while we are officially homeless in the sense we do not own a home, we are embarking on a new journey and possibly will begin a search for our own farm or continue to rent. Who knows? We are just glad to finally be done with the townhouse and all that went with getting it ready to sell and maintaining it from here to there. Yet a little apprehensive at the same time because we do not know what the future holds.
Have you ever been without a home?

Share and Enjoy