Re-posted from July 2013.
I don't know what it's like where you live but here the mosquitoes are horrendous. We don't like to use chemical laden insect repellents. We tend to rely on a natural mosquito repellent, like our essential oils. I've taken to putting the essential oil Purification on at the beginning of my paper route and while it does not work 100%, it does deter many of these pesky creatures. We have also used cedarwood, peppermint and lavender.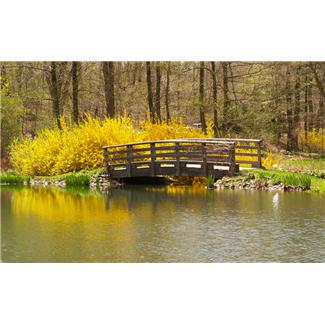 Mike the Gardener had a little article on what to plant in your garden to repel mosquitoes and I sure wish we had got our lemongrass and marigolds planted! Our daughter did plant a pot of catnip for the cats, which has sprouted. That was more to keep the cats down at the barn rather than at the house – they think they are house cats and try to get inside! But they have a job to do down at the barn – rodent patrol – so we want them to stay down there. Our children love those cats and started feeding them at the patio door and guess where they camped our and hung around? Yep, the patio door! Or any door for that matter. We nipped that in the butt by telling them to stop feeding the cats at the house or the mice would take over!
So do you have a natural remedy to combat the mosquitoes? Have you ever grown your own natural mosquito repellent?
P.S. If you happen to sign up for Mike the Gardener's Seed of the month, please use our referral code: https://www.averagepersongardening.com/seedsclub/step_2.php?node=R28D4WDCHM so we can get credit for it.

Share and Enjoy