Did you know….
Dr. Richard Schultz (world-renowned Herbalist) calls this "The Deadliest Cold & Flu Season in Decades"
Dr. Joseph Mercola says "vaccinated persons, especially seniors, are still gettting the flu"
We have been fortunate enough to avoid illness this winter, at least so far. That's amazing since we have eight children…..and we all know how often young children get sick. The only thing I can contribute our healthiness to, besides God's grace, is to our new health regimen that includes using thieves hand purifier and 100% pure therapeutic grade essential oils, which have in turn healed our cells, and diffusing essential oils into the air of our home keeps our air quality good.
Did you know our cells have memories? This explains why in past years we have always got sick at the same time every year. I think we have finally hit a plateau and the essential oils have repaired our cells' memories. Did you know essential oils could do that? We didn't until we started learning more about them. This leads me to share our 10 ways to beat the flu naturally before I go off on a totally different tangent, like explaining how the cells repair themselves! Another day….
10 Ways to Beat the Flu Naturally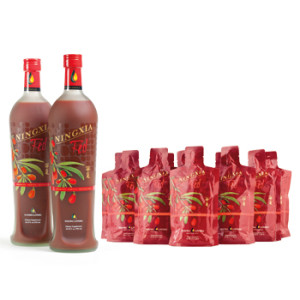 1. Food and Supplement Supply. Healthy food and the right supplements are very important to staying healthy. We have been trying to keep a steady supply of Ningxia Red in the house but I cannot. We always run out.
2. Healthy Elimination. Lots of water, fiber, fruits and veggies help aid in healthy elimination. A build up in our colon can lead to a build up of toxins in our body.
3. New Toothbrush. If you have been sick get a new toothbrush or at least sterilize the one you've been using while you have been sick because it is harboring your cold or flu germs.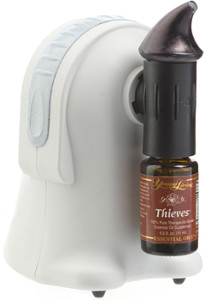 4. Pure Water. Not tap water. Make sure you filter your tap water to remove harmful toxins.
5. Clean Air. During the winter months it's hard to get the air circulating in our homes. This is why we use a home diffuser to diffuse essential oils into to the air as it helps purify it.
6. Daily Exercise. Daily exercise is not only good for the body but your mind and spirit as well.
7. Hand Washing. Frequent hand washing helps eliminate the risk of illness being spread. A good hand sanitizer, like thieves hand purifier, that doesn't kill the good bacterial is an essential in our home.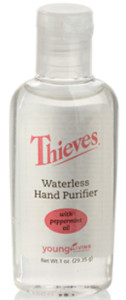 8. Changing Out Towels and Washcloths. When illness goes through our home I make sure to wash the hand towels and washcloths once a day, if not more depending on the illness.
9. Avoid Sick People and Crowds. Stay home. We don't have any trouble staying at home. We stay home so much that a few of our children have become homebodies preferring to be home than going out anywhere. If that is impossible for you then at least stay at home when you know there's illness at your destination, like a sick relative's or friend's.
10. Get Enough Rest. This goes without saying. Getting enough rest helps our body fight off any invasion of viruses and sickness.
Hope these 10 ways to beat the flu naturally helps you consider a healthier alternative to over the counter drugs and prescriptions, which often have harmful side affects.

All of the above do not.
How about you, have you been sick yet this winter? What do you do to beat the flu? Leave me a comment telling me about it!

This post contains a link to one of our other businesses.

Share and Enjoy