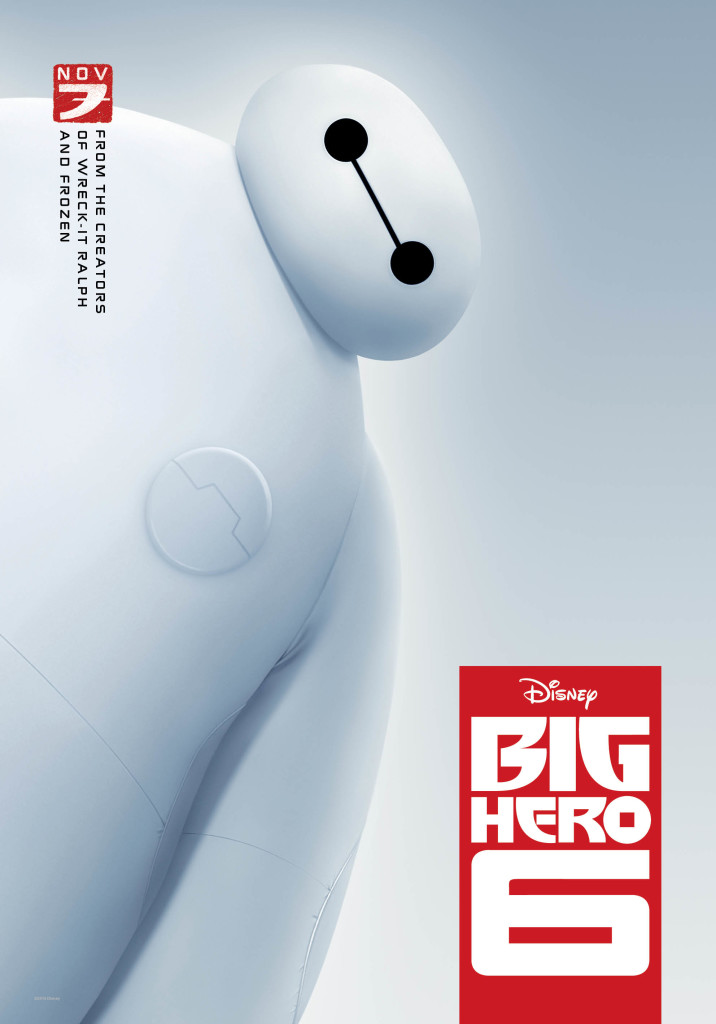 Over the weekend Big Hero 6 opened in theaters across the nation. We do not go to the theater very often but are so glad we made it to Big Hero 6. Our town's 7pm show was sold out of tickets so we opted to go see the 3D version of Big Hero 6 since there were still seats available. It did not disappoint. I was hesitant to go to the 7pm show because it was so close to our two youngest bedtime, but our four year old sat in his seat with his 3D glasses on mesmerized. He looked so cute when I glanced over at him! We all LOVED the movie. It made us laugh and cry. It is a great family movie.
About Big Hero 6
With all the heart and humor audiences expect from Walt Disney Animation Studios, "Big Hero 6" is an action-packed comedy-adventure about robotics prodigy Hiro Hamada, who learns to harness his genius—thanks to his brilliant brother Tadashi and their like-minded friends: adrenaline junkie Go Go Tamago, neatnik Wasabi, chemistry whiz Honey Lemon and fanboy Fred. When a devastating turn of events catapults them into the midst of a dangerous plot unfolding in the streets of San Fransokyo, Hiro turns to his closest companion—a robot named Baymax—and transforms the group into a band of high-tech heroes determined to solve the mystery. Inspired by the Marvel comics of the same name, and featuring comic-book style action, "Big Hero 6" is directed by Don Hall ("Winnie the Pooh") and Chris Williams ("Bolt"), and produced by Roy Conli ("Tangled").
Baymax was a loveable character. "Baymax is 6 feet tall and 75 pounds—until Hiro mechs him out. Baymax, in his super suit, is more than 7 feet tall and can lift 1000 pounds. 'He's all air,' says head of animation Zach Parrish."
If you have not gone to see Big Hero 6 yet, we highly recommend you do!
Don't forget to check out the trailer!

Big Hero 6 Trailer
Like BIG HERO 6 on Facebook: https://www.facebook.com/DisneyBigHero6
Follow Walt Disney Animation Studios on Twitter: http://www.twitter.com/DisneyAnimation
Follow BIG HERO 6 on Tumblr:http://bighero6fans.tumblr.com/
Visit the Website: http://www.disney.com/BigHero6
BIG HERO 6 is now playing in theaters everywhere!

Share and Enjoy