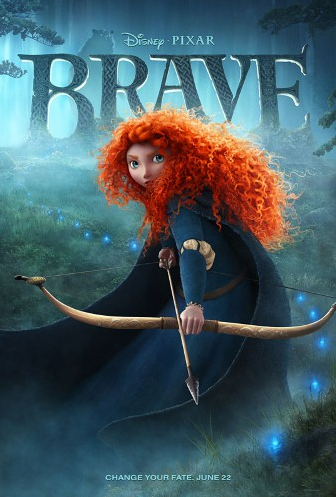 This is a rare Movie Monday about Brave…
Have you heard of Disney/Pixar's new movie coming out next week? Have you watched any of the clips? I've received several to share but they usually get cast off for something else I have to work on. But today I am sharing one! Do the happy movie dance for me, ok? Ha-ha!
It is about a new princess, Merida, who seems to have a mind of her own. Very strong willed, passionate and courageous.
This looks like it will be quite the movie! What do you think of this hilarious new "Summer Games" clip?
It's also a bit gross in parts with some little boy humor, eh?
Brave will be in Theaters near you on June 22. Check your local listings. In the mean time be sure to check out the movie's Facebook page.
Share and Enjoy