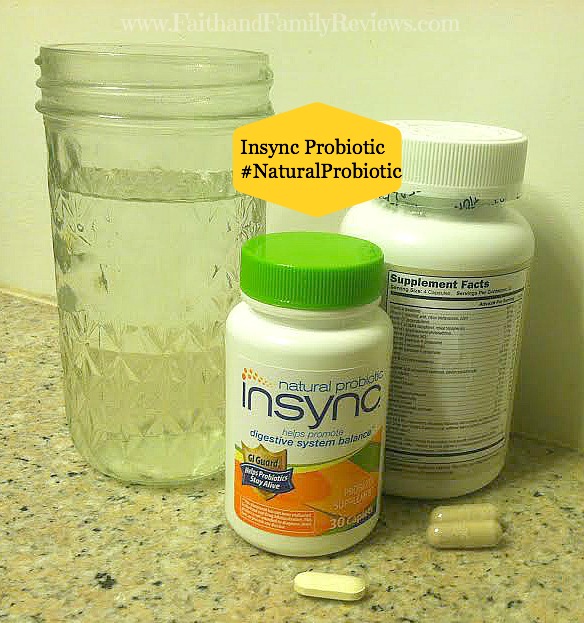 Our family really strives to live a healthy lifestyle, but I want to preface that by saying we don't do it perfectly and we are still on our journey to better health. Always room for improvement, right? Though I have to say we celebrate our two year anniversary of being cold and flu free next month! One of the ways we live healthy is taking a natural probiotic and a daily multivitamin.

Insync Probiotic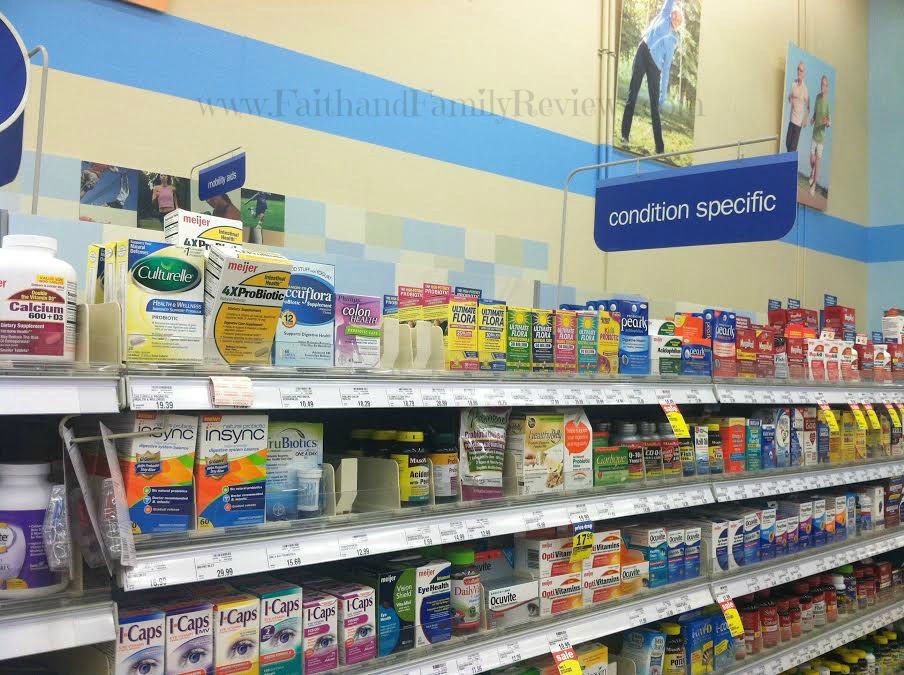 Insync Probiotic is a natural probiotic I have been taking for the past three weeks. It is available at Meijer stores in the "condition specific" section. It contains doctor recommended B. infantis', which is a healthy probiotic bacteria that has been found to help women with irritable bowel syndrome (Source: National Center for Biotechnology Information, U.S. National Library of Medicine). I have found it easy on my digestive system.

Four Things to Stay Healthy
Here are four other things to do to help maintain a healthy digestive system balance in addition to taking a natural probiotic.
1. Eating the right foods. One of my favorite fall and winter time foods is soup, especially Potato Kale Soup. It has lots of yummy veggies that keep your digestive system going.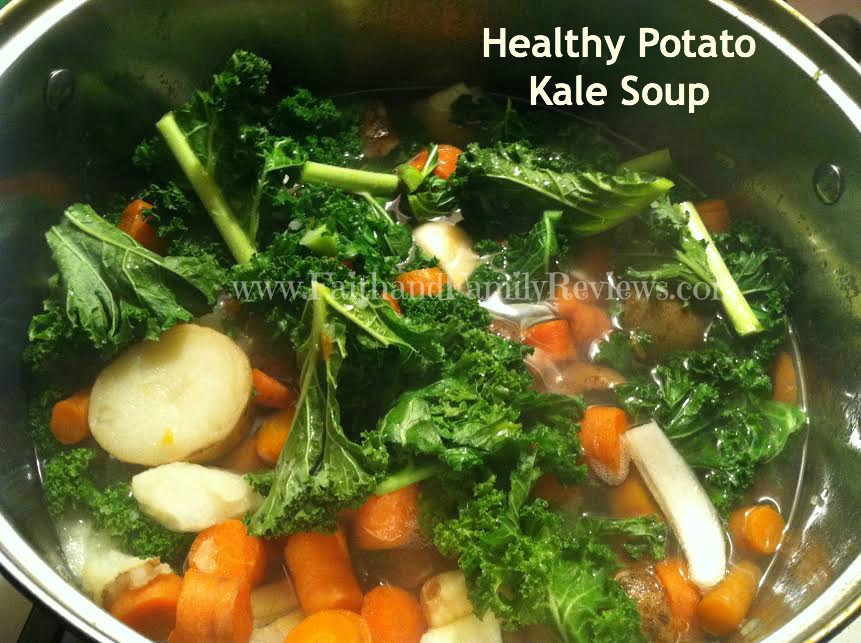 It looks wonderful in the above photo with all its brightly colored vegetables, and it's how the children prefer it, but I prefer to blend it together as the recipe calls for, which makes it look not quite so appealing. It is oh-so-yummy though!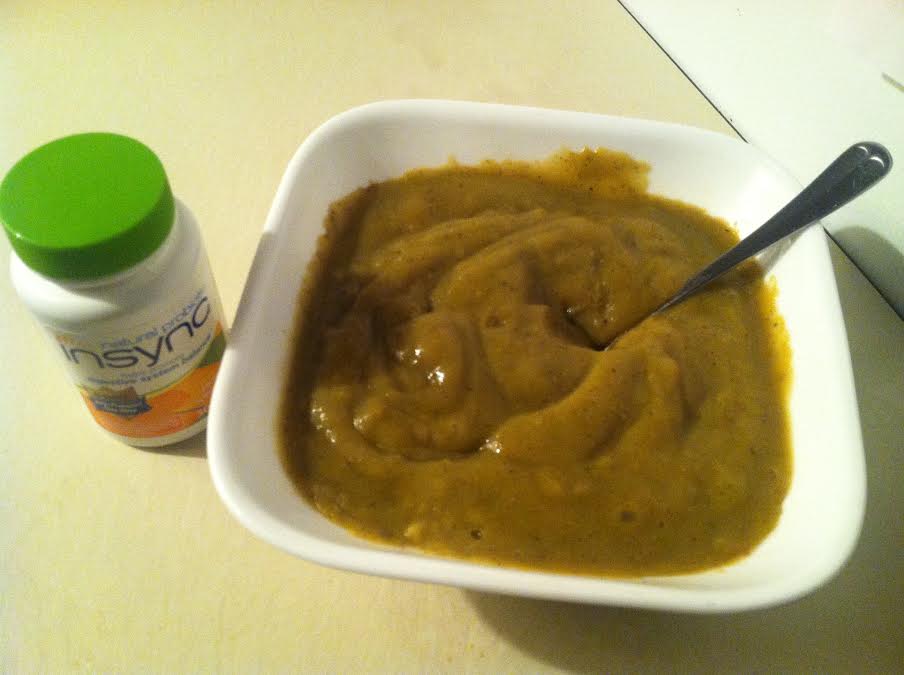 2. Getting enough sleep is an important part of staying healthy and giving our body the rest it needs to function properly.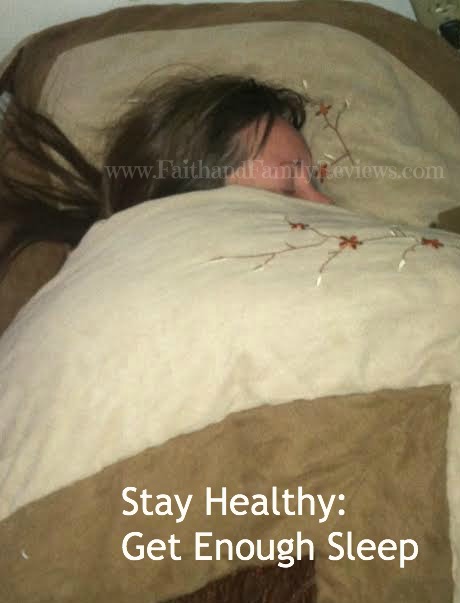 3. Get enough exercise. I struggle with this one because I like to get my exercise naturally rather than go to the gym or get on exercise equipment. One of the reasons I want to live on a farm! The thing is I have so many children that usually what's left for me is weeding the garden which no one else enjoys. Before my older two boys took it over, one of my favorite things to do in the winter was shovel snow. Exercise aids in regular bowel movements.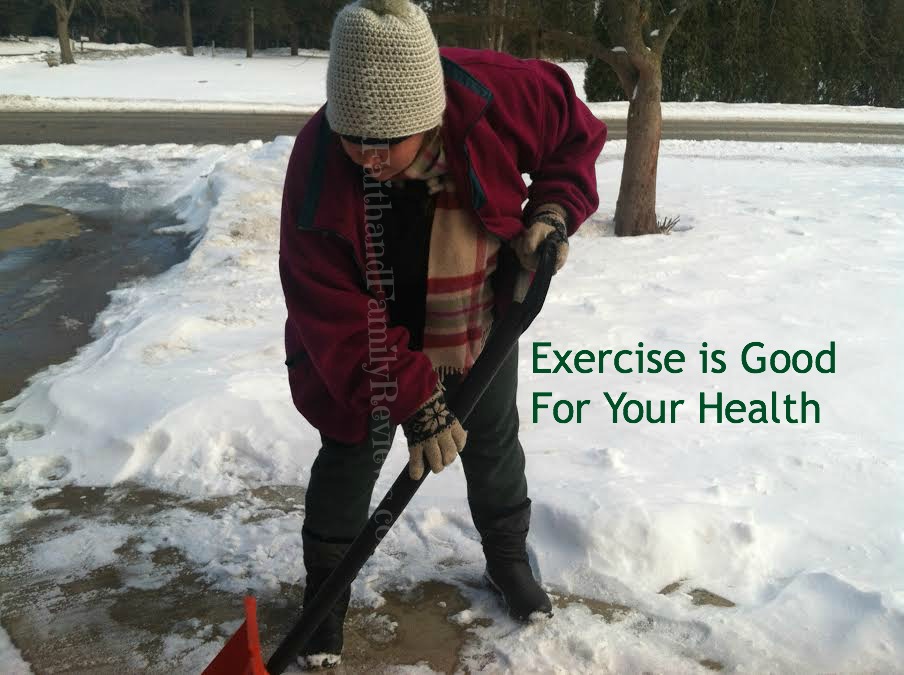 4. Laughter. We are all probably familiar with the old proverb "Laughter is good medicine", but it rings true. Exercise, laughter and having fun gets the endorphines going and reduces stress in our life. Less stress promotes good digestion and promotes good health.
For more information about Insync Probiotic, please visit:
http://www.insyncprobiotic.com
Twitter – @insyncprobiotic
Facebook – insyncprobiotic
Do you and your family take a natural probiotic to stay healthy? Have you ever heard of or tried Insync Probiotic before reading this post?

Share and Enjoy