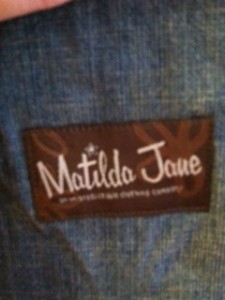 If you are looking for different styles for you and your girls and don't want to head to the store.  Matilda Jane Clothing is for you!  They sell their clothing line through hosted "Trunk Shows".
Each year they release two collections in the Spring and Fall.  There are currently over 500 "Trunk Keepers" throughout the US & Canada.  Once you have found a host, you can either attend a showing or have your own in home show!  You can also become a "Jane" to host your own shows!
Matilda Jane Clothing Review
Check out what they sent to us!  My daughter received 3 pieces from the "Paint by Numbers" collection.
The yellow shirt she has is called Biscuit Tee on is very soft with the matching Gallery Leggings.  These pants are just up her alley!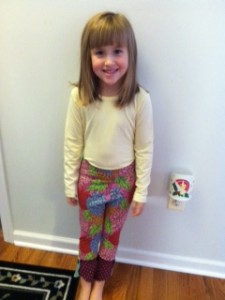 In the next picture she is wearing the Turtledove Knot Top.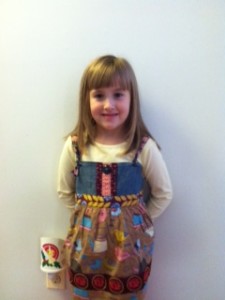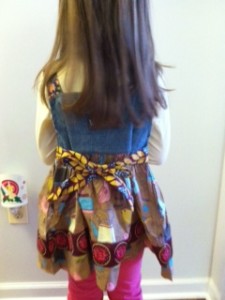 Each of them come in a beautiful bag! We haven't had time to wear them much or get them washed to see how they come out so if I remember I'll try to update this post at a later date with that information.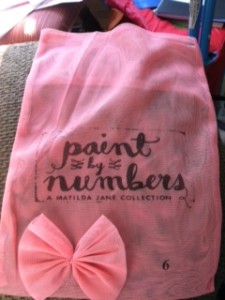 Click Here and fill out the form to find your nearest  "Jane" for Matilda Jane Clothing!

Matilda Jane Clothing Giveaway
Enter to win a $50 Matilda Jane Clothing gift card! Ends 12/27 at 12:00am!
Share and Enjoy