Thanksgiving is only a little over a couple of weeks away and I have been looking for fall inspired recipes for squash. I found a couple new ones I want to try. To facilitate this post I shopped at Mariano's for the ingredients for our traditional recipe.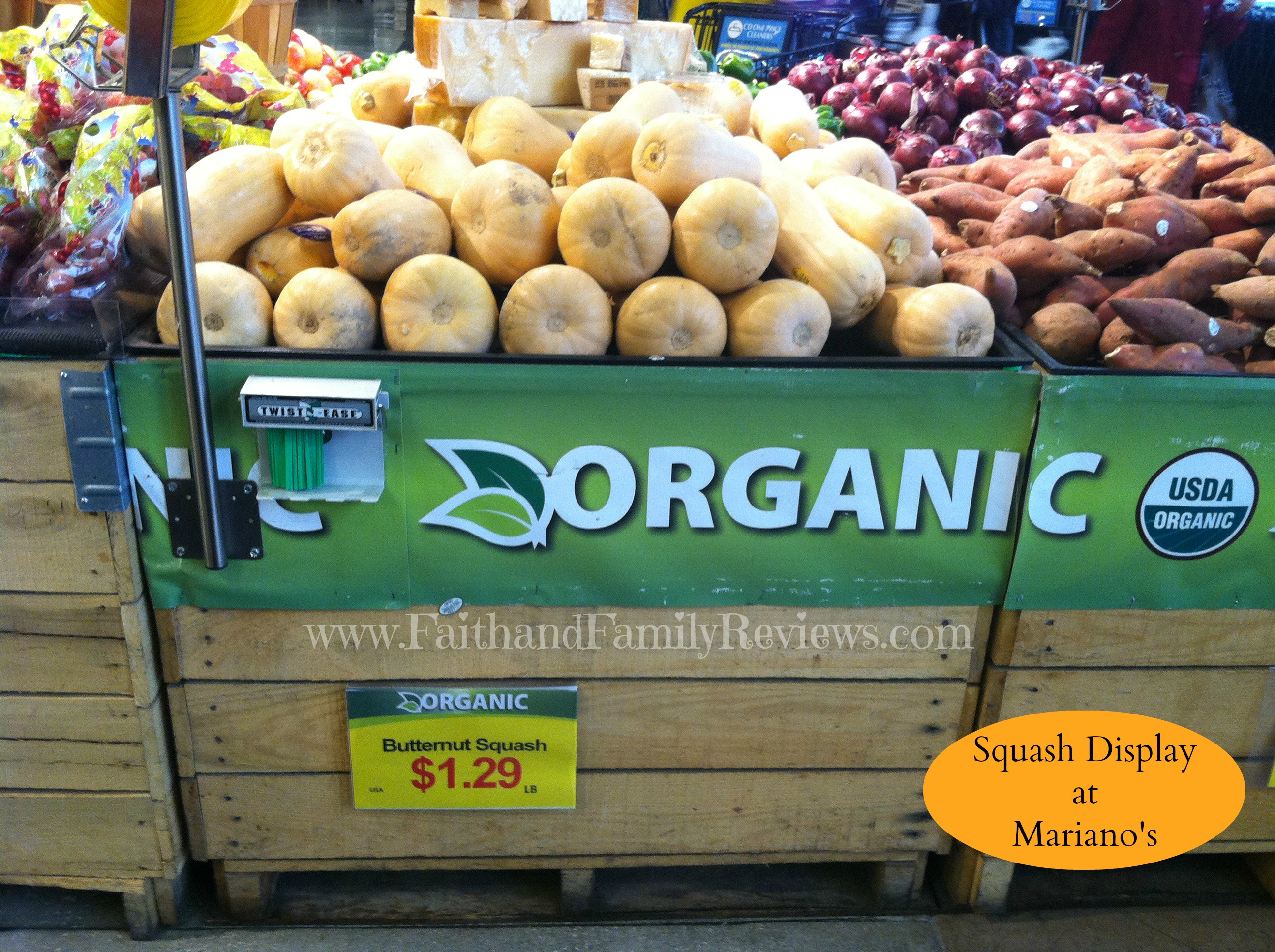 I really enjoy shopping at Mariano's. I love that they carry a good selection of organic food. The employees make it a pleasant experience. Each time I have gone, one has helped direct me to a faster checkout. It's very helpful. Mariano's also has a reward card shoppers can use to earn 1% cash back on every $50 purchased from November 7 thru February 8, 2014. How's that for a bit of holiday shopping incentive?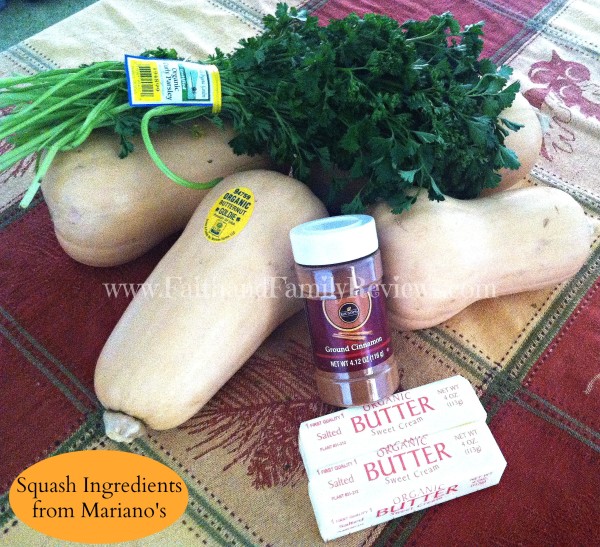 For my very simple recipe I purchased four organic squash, but only used two. Organic parsley, organic butter and ground cinnamon.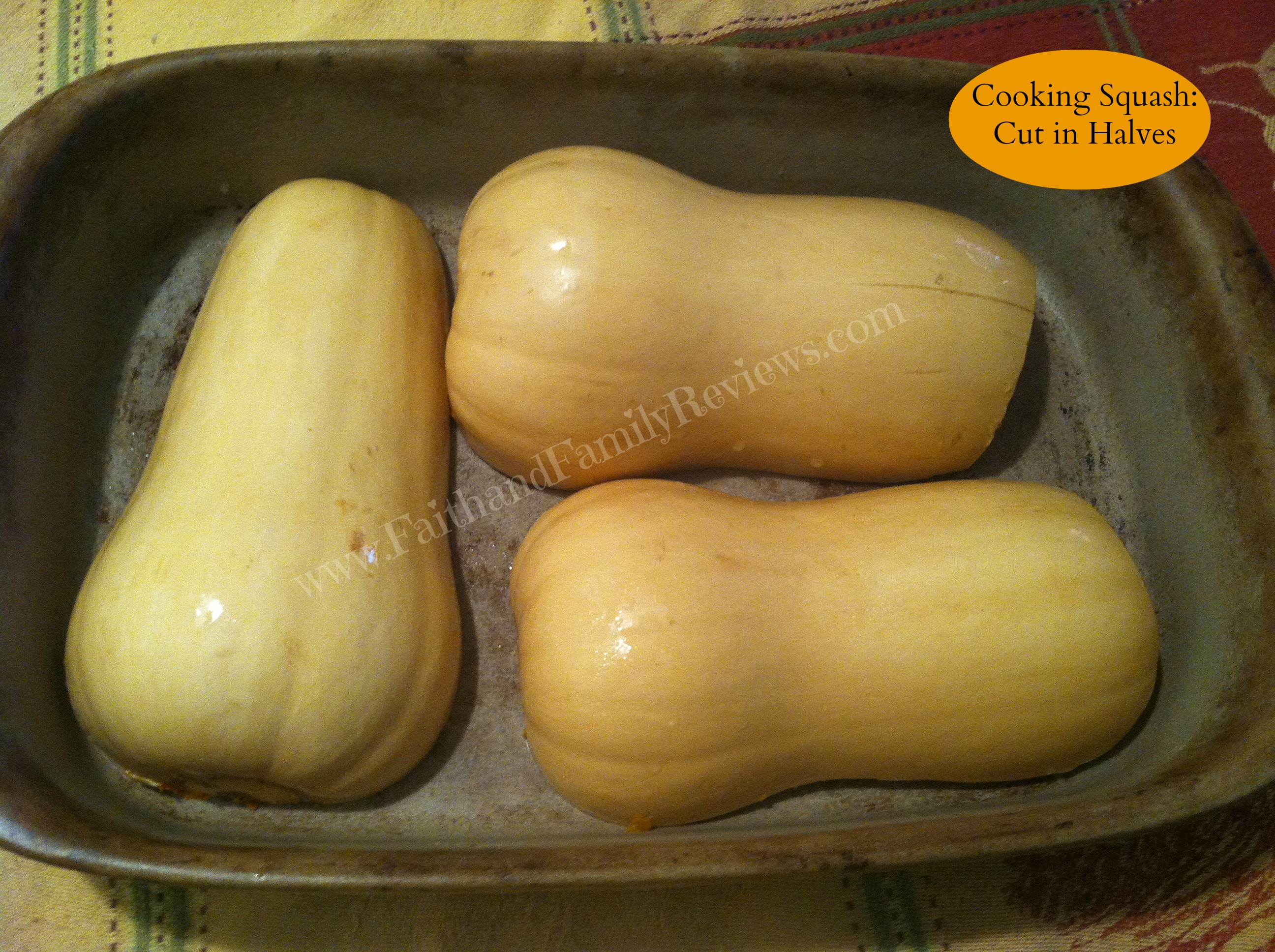 Those of you who have never cooked a squash, you wash the squash and cut it into halves lengthwise. Then put it face down inside a 9×12 dish.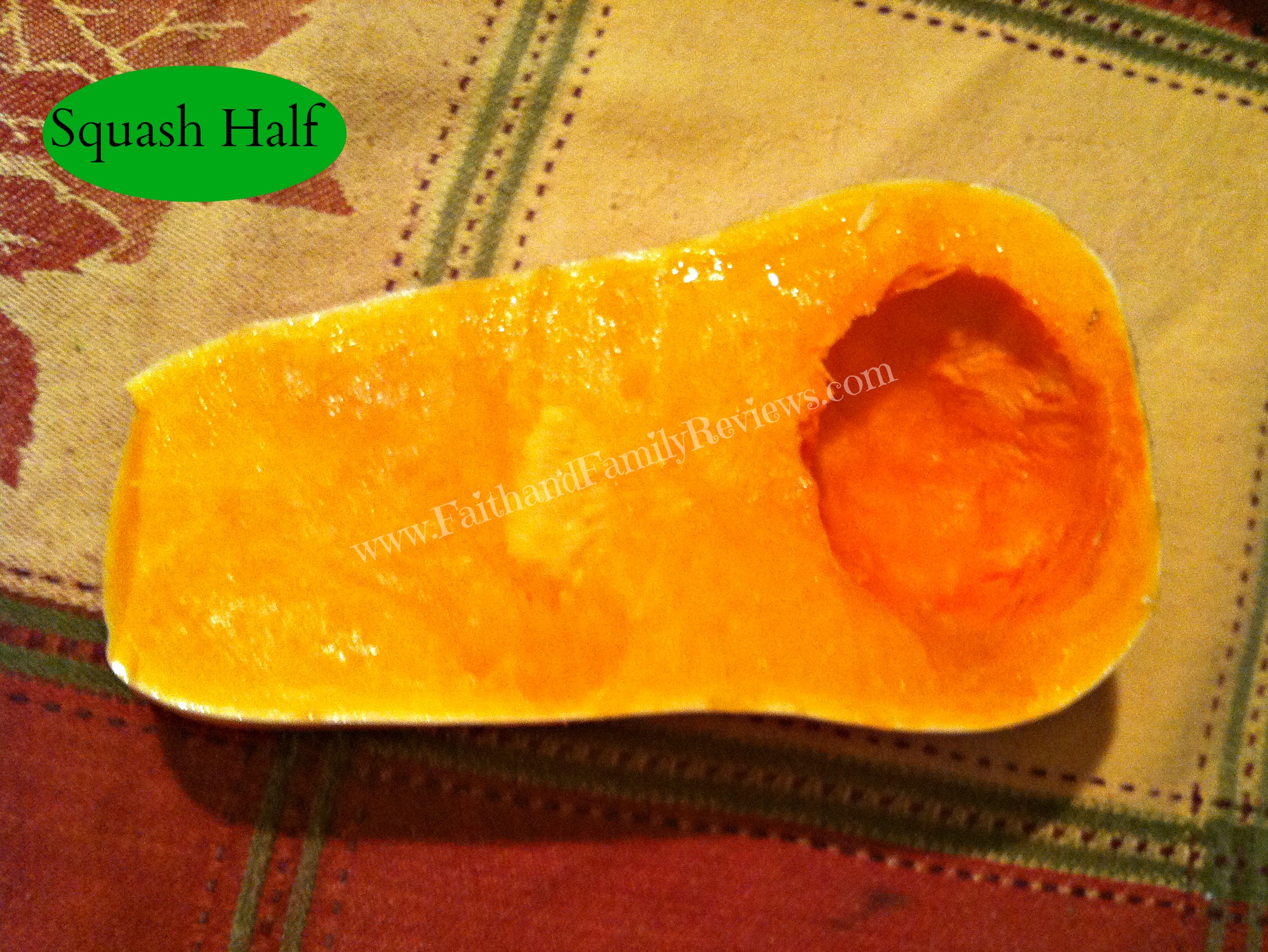 Once cut, scoop out the seeds and pulp from the ball of the squash.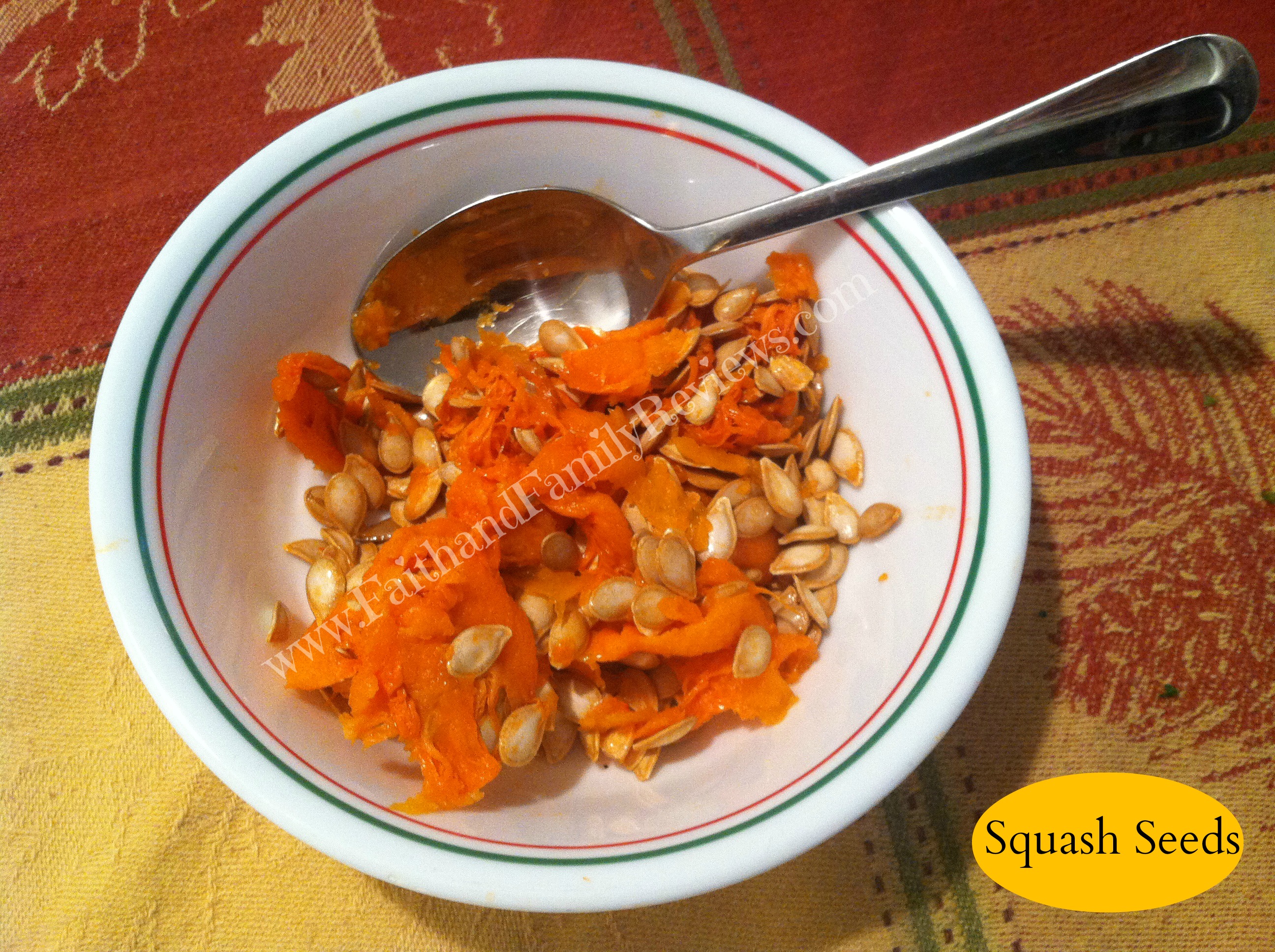 The squash seeds may be saved, dried and used to plant in your garden next spring (especially if they are organic, non-hybrid seeds!). Or the seeds may be roasted and eaten as a super nutritious snack.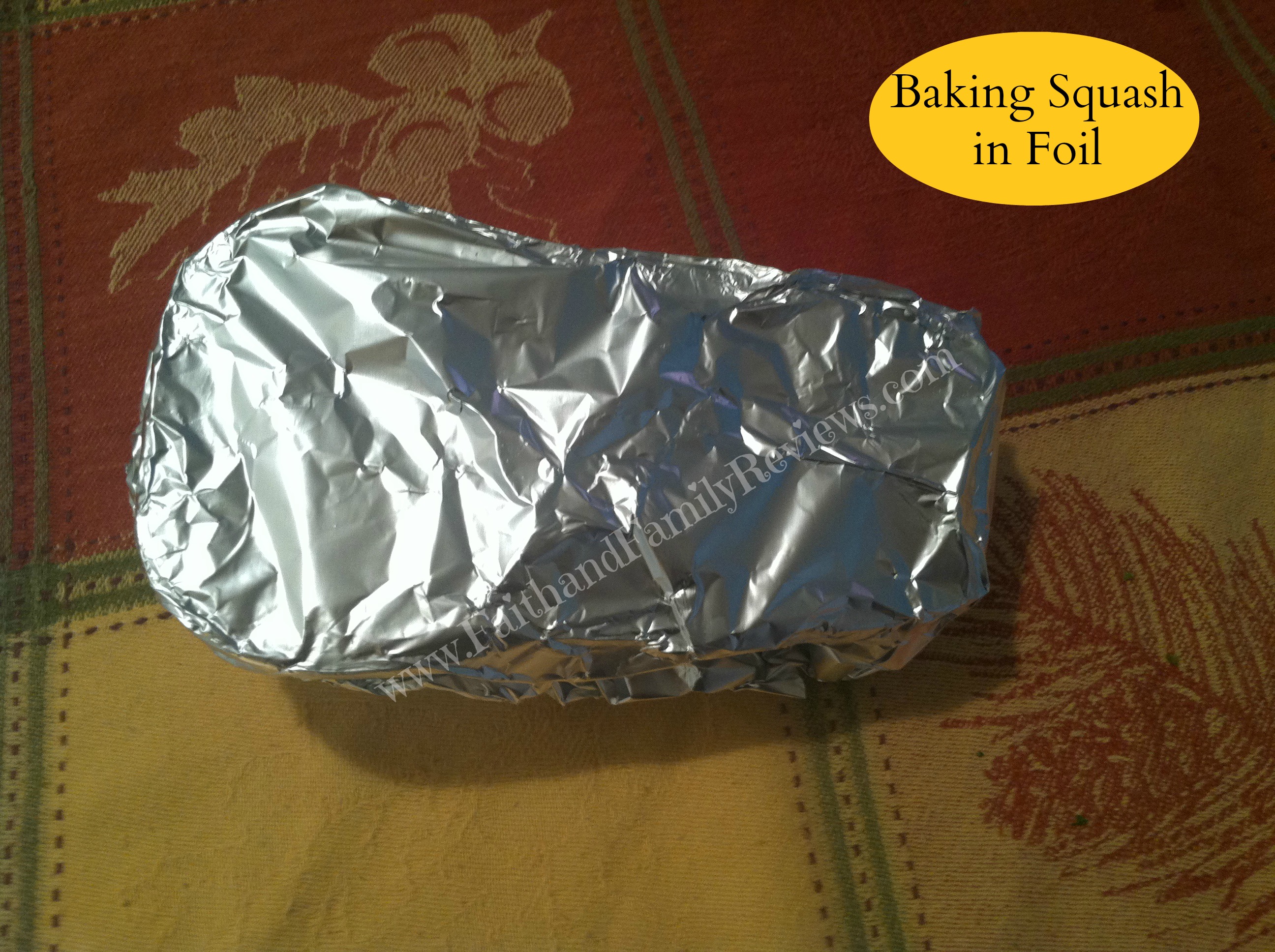 All four halves would not fit in my pan so I wrapped the last half in foil and baked it along side the pan.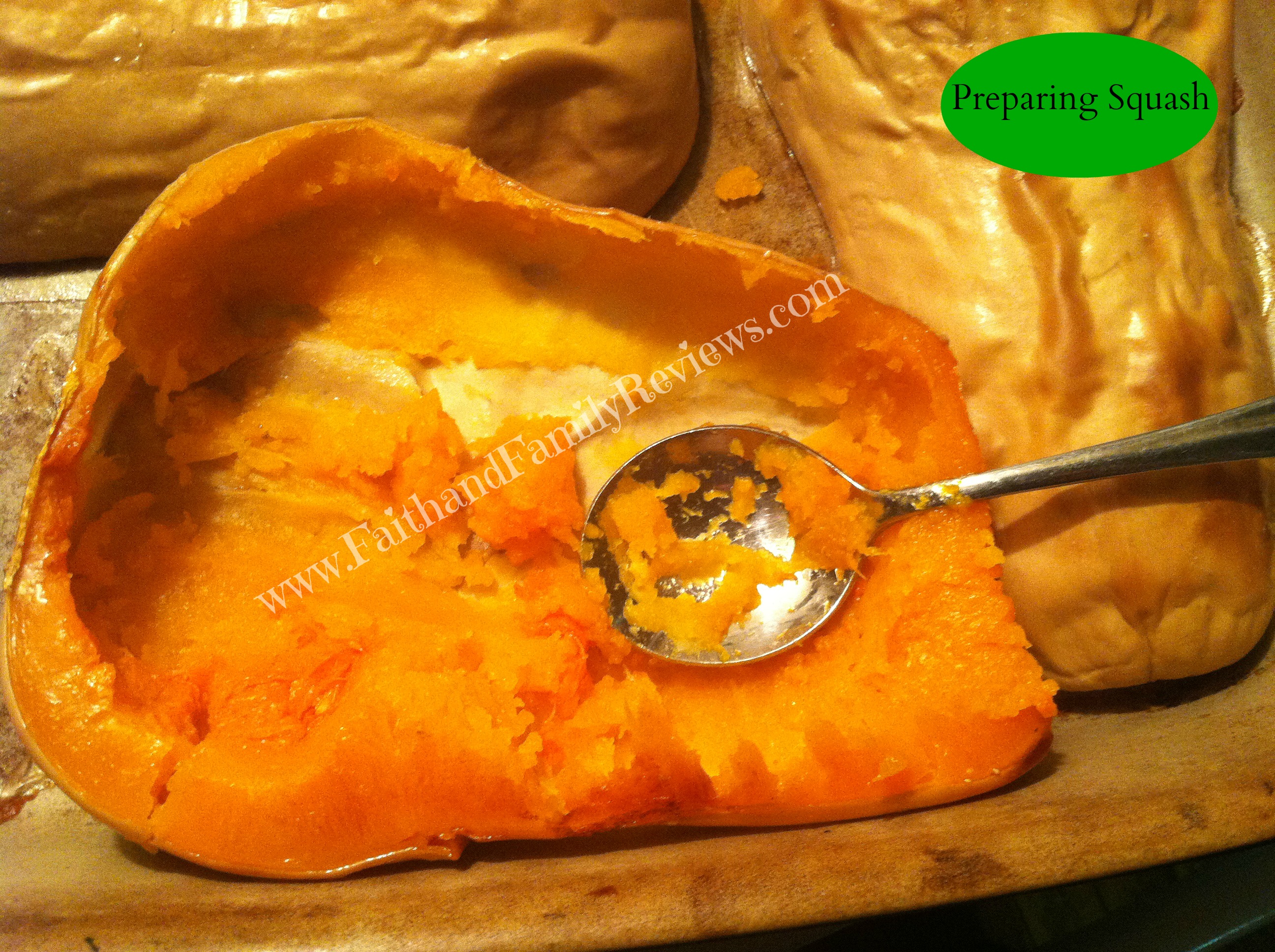 After the squash is baked, it is scooped out of it's skin and put into a bowl.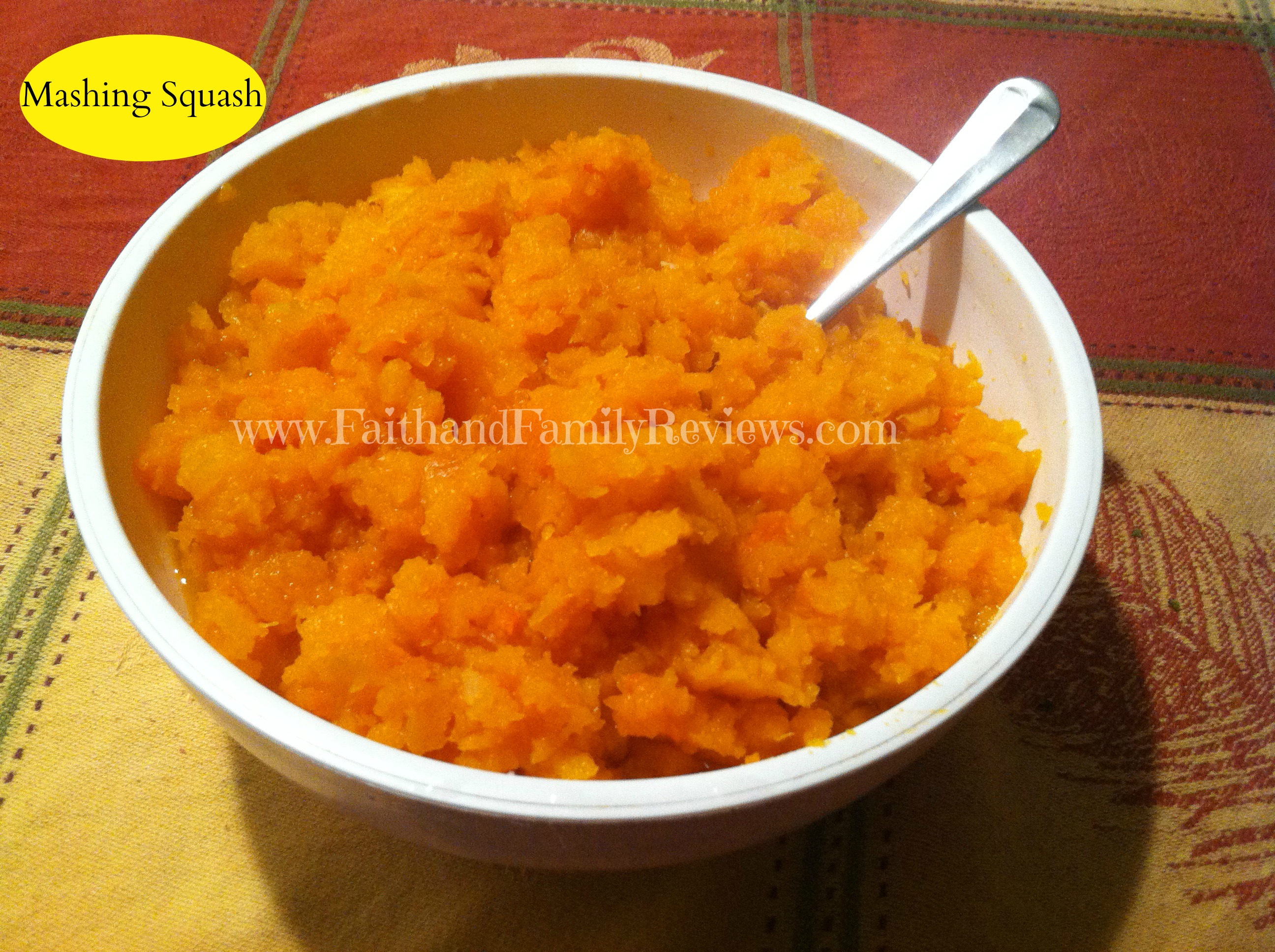 Then I mash it to make sure all the clumps are pretty much out before adding the butter, cinnamon and parsley. And that's all there is to it. Very simple, inexpensive and yummy!




Fall Inspired Recipes with Squash
Simple Squash Recipe

Print recipe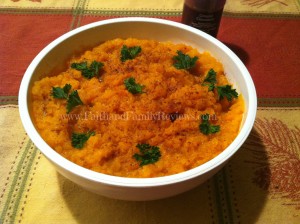 This simple squash recipe is a tasty side dish for the holiday season.
Ingredients
2 Organic Butternut Squash
1 sprig Organic Parsely ((I used curly parsley, there is also flat leaf))
1/2-1 teaspoon Ground Cinnamon
2 tablespoons Organic Butter
Directions
Step 1
Wash squash of in warm water.
Step 2
Cut squash in half lengthwise.
Step 3
Place face down in a 9x12 baking dish. I had an extra so I wrapped it in foil because it would not fit in my pan.
Step 4
Bake at 350 degrees for 45 -60 minutes or until soft when poked with a fork.
Step 5
Spoon out squash into a bowl.
Step 6
Mash out lumps.
Step 7
Add butter and cinnamon. Cinnamon can be to taste with more or less.
Step 8
Sprinkle a little extra cinnamon on top and add a few leaves of parsley for garnish.
Step 9
Enjoy!
Shopping at Mariano's
You can learn more about Mariano's and get new ideas on a weekly basis on Mariano's website. Consider liking #MyMariano's on Facebook and following them on Twitter.

Share and Enjoy