Readers familiar with our blog and family know that we value healthy eating and living. We try to promote products our family is personally interested in and enjoys. We review a lot of green, eco-friendly and organic products because we want to use products that are safe for the whole family. As beginning organic farmers, we desire to eat organic foods, including snacks, because we want to provide only the best food possible for our children. Their future health depends on it.
Happy Family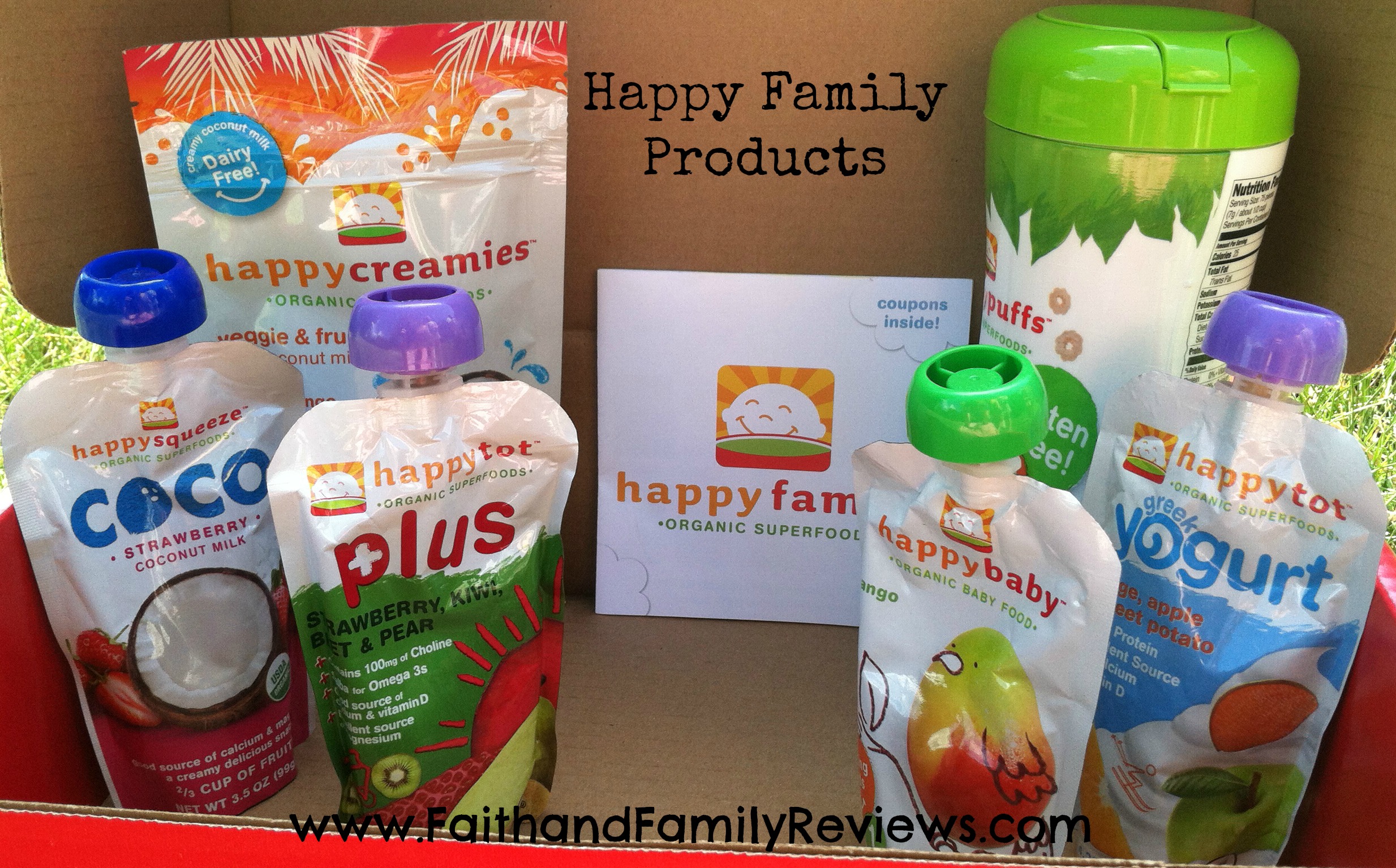 Happy Family offers organic meals and snacks for infants and toddlers (older children will love them too – ours did!). They are also great for traveling.
Happy Family products are a wholesome start for babies and are organic meals and snacks that your toddler will love, ours did!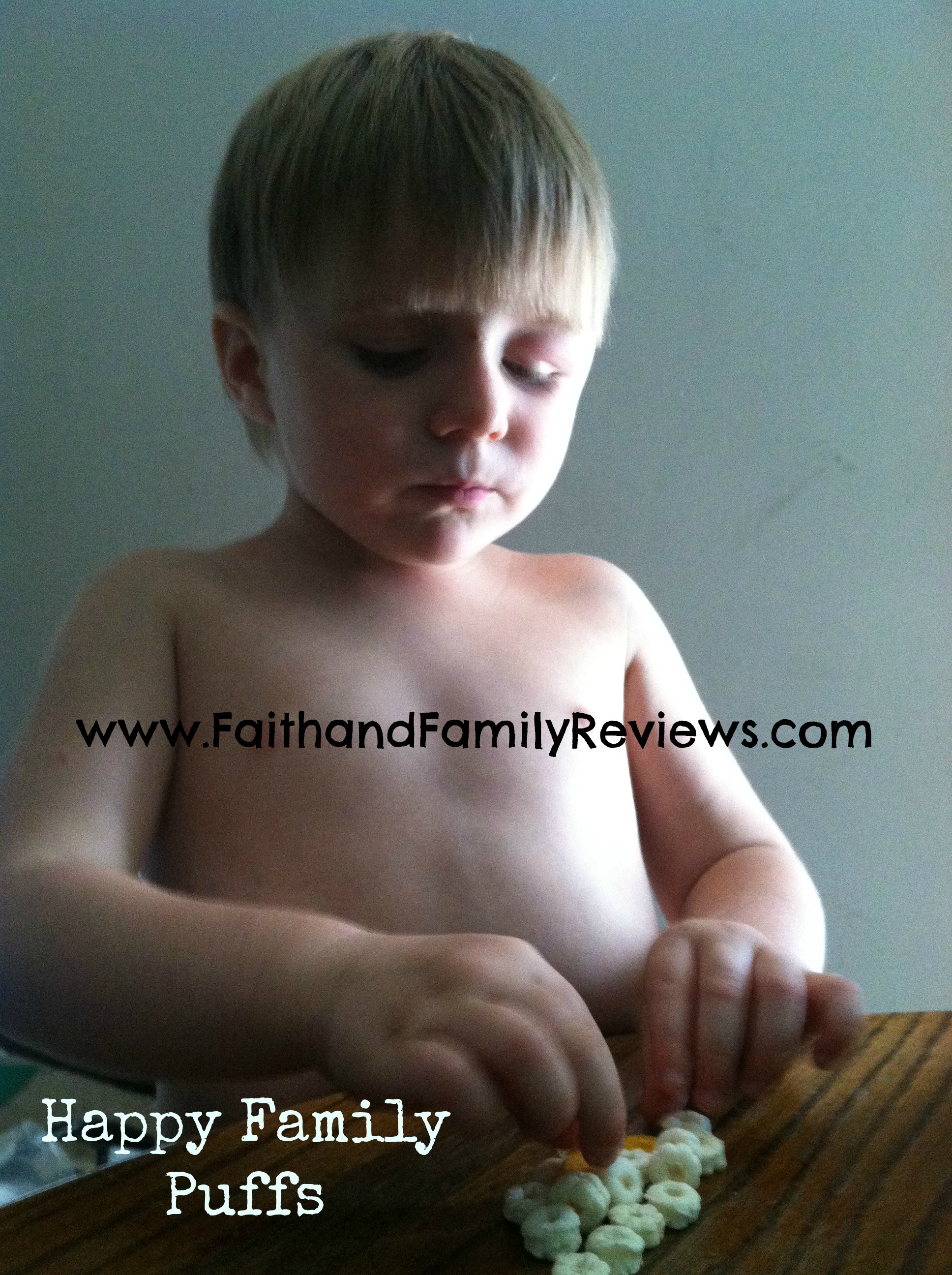 Specific Happy Family products include: Happy Baby, Happy Tot, Happy Bellies, Happy Puffs, Happy Yogis, Happy Squeeze and more. Our children loved everything we tried and have asked for more! If you want to learn more about their full line of products or specific nutritional information, visit www.HappyFamilyBrands.com
Happy Family – Bright Side Campaign
As parents of eight children, we know how hard it can be at times to get a child to eat what is put before them. We do not require them to eat a plateful of something they do not like but they have to at least try a little bit of it. We learned that the hard way with our oldest child when she was little and now our youngest children thank us (or maybe not) for our foresight. (wry smile). We actually made her eat a bowlful of broccoli for fussing about it. Amazingly, she loves it to this day. However, we no longer require a full portion of anything be eaten if a child does not like it! That's our "Bright Side" story because it did end well for all of us and we can laugh about it now. Though at the time it was an ordeal.
Happy Family's Bright Side Campaign is a campaign that shares:
Stories in a a humorous light on food and feeding challenges that parents have through sharing funny stories told by top bloggers that are then acted out by improv troupe the Upright Citizen's Brigade.
Happy Family wants YOU to share your personal "Bright Side" or funny feeding stories about food and the challenges that come with raising your children. Part of this campaign includes a sweepstakes. Happy Family will pick a funny feeding story to award $20K towards a child's college education (the rules and regulations are on their Facebook page). To share your story or to view the contest rules visit: https://www.facebook.com/HAPPYFAM/app_512040132171168
For an example of a funny feeding story, watch the video below of Fellow blogger's, Jim Lin from Busy Dad Blog, special feeding tactics – be prepared to laugh!
And don't forget to share your own funny feeding story on Happy Family's Facebook page for a chance to win $20K towards your child's education! https://www.facebook.com/HAPPYFAM/app_512040132171168 . If you share your story or link on Twitter, be sure to use the hashtag #hfbrightside.

Share and Enjoy