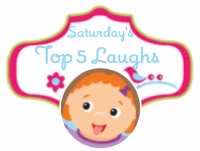 Can't believe another week has come and gone already! But it's time for Saturday top Five Laughs with Mel over at The Mommyhood Chronicles for week #22 (for us) in our Saturday Top Five Laughs of the week.
5. This one happened when we went mini golfing a few weeks ago. I only remembered it when I posted the photo yesterday. Mini golfing as a large family is hilarious! Especially when half our children had never mini golfed before. They start out by hitting the ball like it's a puck in a hockey game and you know what happens then! The children loved it and can't wait to go back. Next time though, we want to go when the go-carts are open!
4. Lokie is fun to watch, though this week I haven't had much time, but the children have. He even climbed the manure pile only to roll down it, lay there and wait for his mother to fawn over him!
3. I told O to plant shelling peas at the end of the rows already planted, meaning the last bed, but she planted them at the end of the tomato beds after the tomatoes. Tomatoes and peas cannot be planted together because of the negative affect one will have on the other. Another Amelia Bedilia moment in which she took me quite literally. I also think she didn't hear part of my instructions because she was heading down the hallway to the door.
2. Jr. and JAG (our 10 year old) were running around outside. JAG was doing this super hero run and paused with his arms in a pumping motion. What does Jr. do? The same thing. Too cute!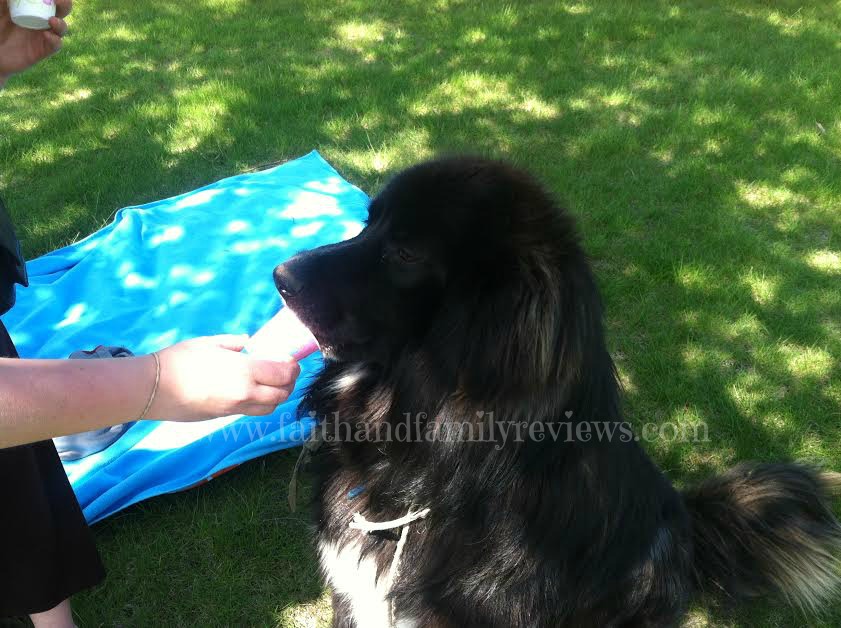 1. We went to the park yesterday afternoon after the children worked hard planting in the garden. They wanted to take Padfoot, our dog, so I let them. Well, we forgot to bring him a water dish so he got to use a Dixie cup like the rest of us!

Share and Enjoy