I received this product for free from the sponsor of the Moms Meet™ program, May Media Group LLC, who received it directly from the manufacturer. As a Moms Meets™ blogger, I agreed to use this product and post my opinion on my blog. My opinions do not necessarily reflect the opinions of May Media Group LLC or the manufacturer of the product.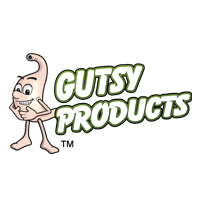 Have you ever had sour burps or an upset tummy after you've eaten something spicy? What do you usually do about it? I usually just endure it. However, in using Gutsy Chewy Supplements I have found there's no more need to endure but help is here in the form of a tasty chewy tablet.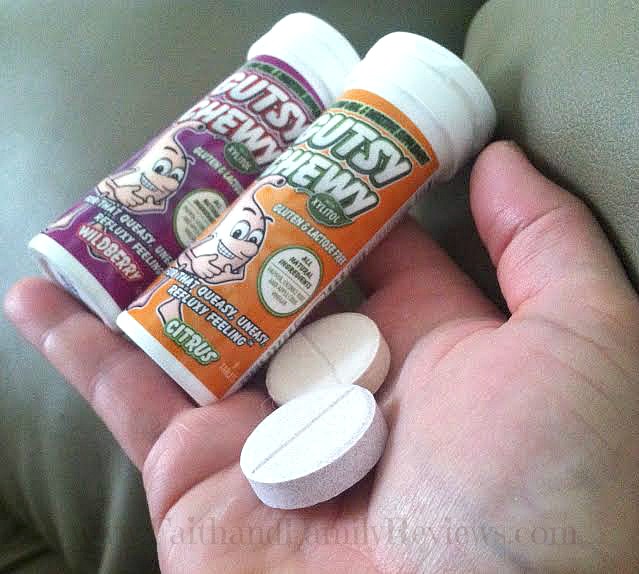 Just the facts
• Gutsy Chewy products are available in two delicious flavors: Citrus and Wildberry.
• Gutsy Chewy supplements are safe, gluten-free, vegan friendly and lactose-free.
• Gutsy Chewy products are all-natural and made in the U.S.A.
• All Gutsy Chewy supplements contain a proprietary blend of apple cider vinegar, licorice extract and papaya extract (GiGs®shown to be effective in treating GutBurn™ and GutBloat™.
• Xylitol is used in Gutsy Chewy to aid oral health, while calcium and magnesium are included to fortify the bodies stores of these important minerals.
• Gutsy Chewy comes in a handy 8-pack tube that's easy to travel with.
• The retail price for Gutsy Chewy ranges from $15.99 to $79.99 (2 – 12 tubes), depending on volume purchased. Each order also has a cost of $4.99 to cover shipping and handling.
The Gutsy Chewy comes in travel sized containers that are easy to tuck in your purse or bag when out and about. Digestive relief at your finger tips.
I like the taste and flavor of the Gutsy Chewy and it does seem to help with preventing those sour burps. I haven't really had much of an upset tummy to comment on that sort of digestive upset. I also like that they are an all natural product made right her in the U.S.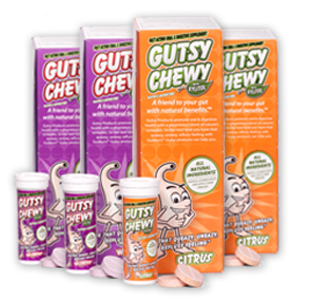 Learn more about Gutsy Chewy Supplements:
youtube.com/user/GutsyProducts
Disclaimer:
Always check with your physician before starting any supplement product and specifically Gutsy Products. These statements have not been evaluated by the FDA. This product is not intended to diagnose, treat, cure, or prevent any disease. Consult your healthcare professional prior to use if you are pregnant, nursing, taking any medication or have a medical condition. This product contains papaya and should not be used by people with a latex allergy. Keep out of reach of children.

Share and Enjoy