I participated in this program on behalf of Carter's and The Motherhood. All opinions are my own.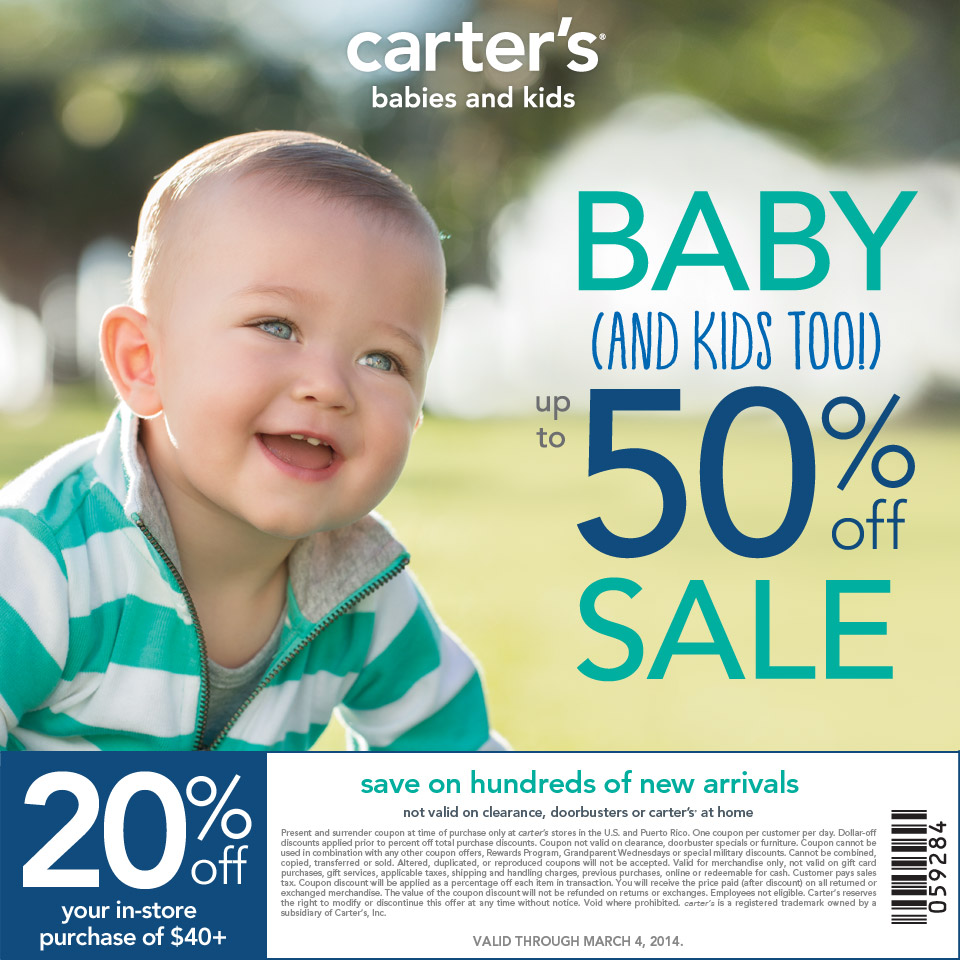 It is hard to think about spring clothing when the temperatures are still in the negatives and I am wearing triple layers, but being optimistic and knowing spring is just around the corner, literally only 20 days away, I did just that this week. I shopped Carter's Baby and Kid Up to 50% Off Sale, which runs from February 18 through March 4, 2014. So only a few days left! Use Carter's store locator to find a store near you!
Clothing items from Carter's spring collection is up to 50% off in store, and the above coupon provides an extra 20% off your in-store purchase of $40 or more. Plus you'll earn $10 Carter's Rewards for your next visit just for spending $40 or more. How cool is that? Socks are buy one get one free and we always seem to need socks here at our house!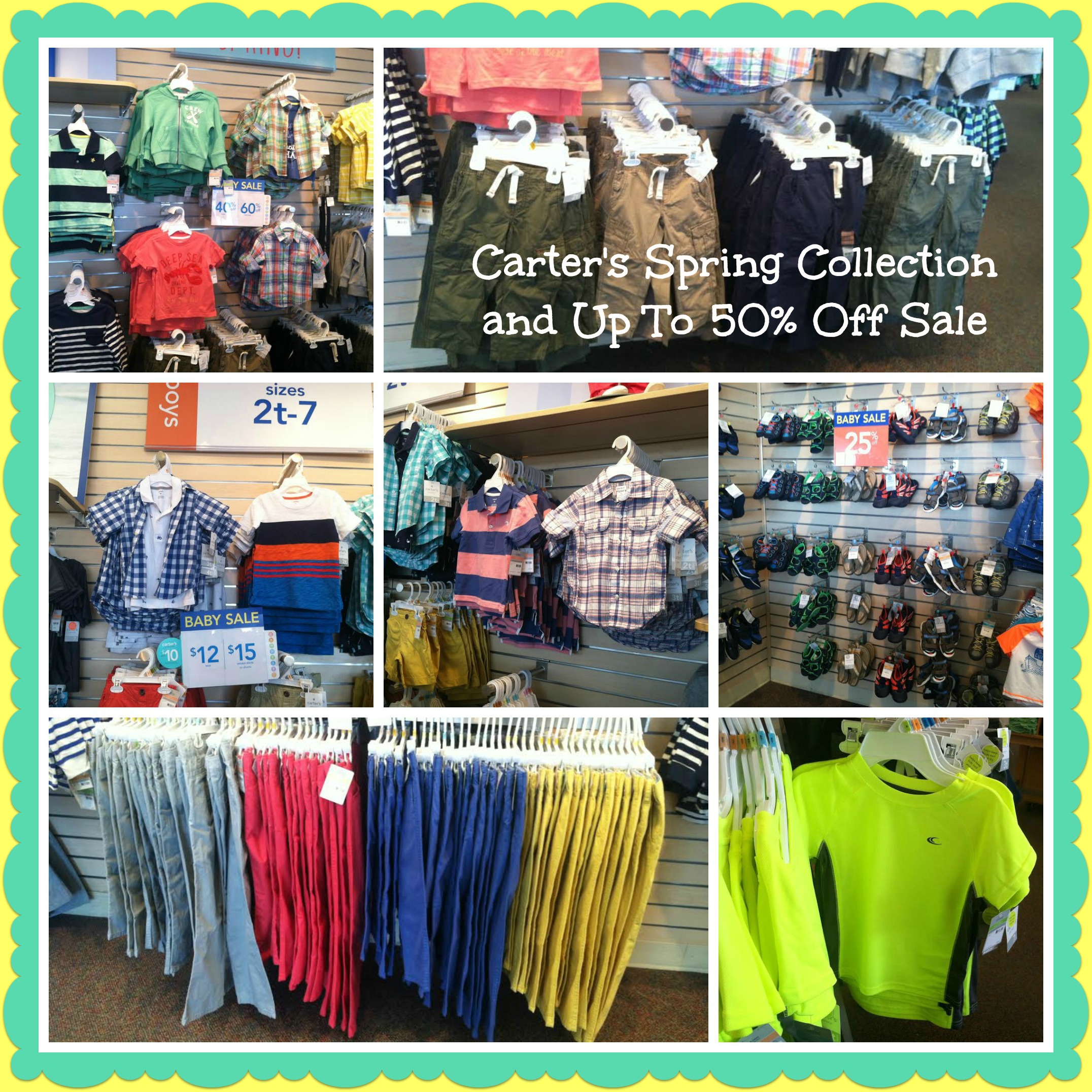 Carter's Baby and Kid Up to 50% Off Sale is the perfect time to stock up on great play wear essentials or church clothing, which was my goal for our little boys. It's sad because our little boys are the only ones I could shop for because our youngest daughter is too big for the girls clothing. Everyone is growing up! For those of you who still have little girls and babies Carter's spring collection features adorable items for them too, including graphic tees, polos, woven shirts, shorts, cardigans, tunics & leggings and cotton dresses!
To get started on your spring wish list, take a look at Carter's Spring into Pink collection for girls and Little Mate collection for boys. Both collections are very cute!
Visit Carter's Baby and Kid Up to 50% Off Sale for a store near you and get started on your little one's spring wardrobe!
Carter's $50 Gift Card Giveaway!
Enter below! Giveaway ends 3/21!

Share and Enjoy