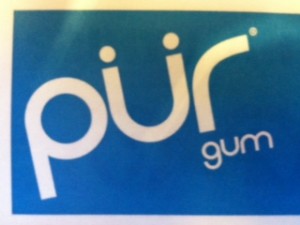 Kick Aspartame!  Pur Gum comes in 4 flavors Wintergreen, Pomegranate, Spearmint, & Peppermint.  They all taste great and are long lasting.  It's not one of the gums that gets hard and is almost impossible to chew after 5 minutes.  And yes, you can blow bubbles.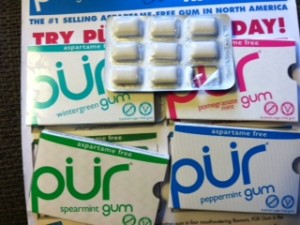 When they say Pur – that's what they mean.  This gum is vegan, gluten-free, non-gmo, nut-free, celiac, & diabetic friendly!  And is safe for pregnant moms!  It's the gum for everyone and is flavored with Xylitol.
This is going to be a staple in the car for me. That's when I'm usually chewing gum.
Pur Gum is available in over 10,000 locations and 20 countries!  If you can't find it in your area, Pur Gum is also available on Amazon.com!
Like Pur Gum on Facebook or find them on twitter @purgum.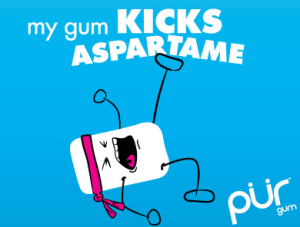 Share and Enjoy