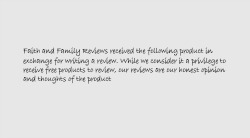 As much as our family tries and struggles to eat healthy, we all have a sweet tooth. We like our baked goods and chocolate that's for sure. Enter…Yummy Swap Snack Bars. Yummy Snacks consist of Peanut Butter Blast and Chocolate Blast Yummy Bars. Seriously, they were yummy. These would make great stocking stuffers for Christmas, snacks for school and home, or even family get togethers.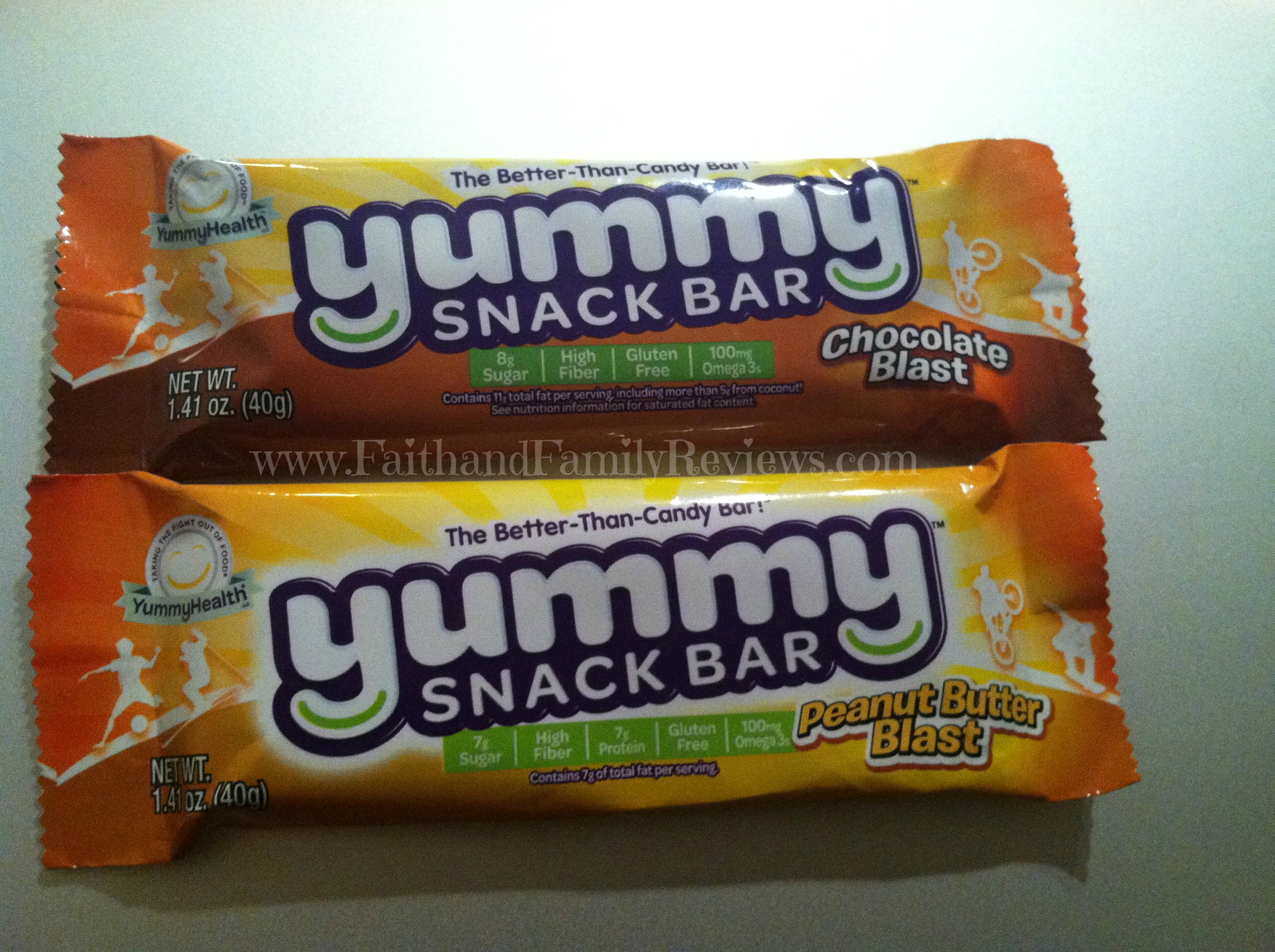 Everyone loved the Peanut Butter Blast Yummy Bar. It was a chocolate bar with a chewy peanut butter center.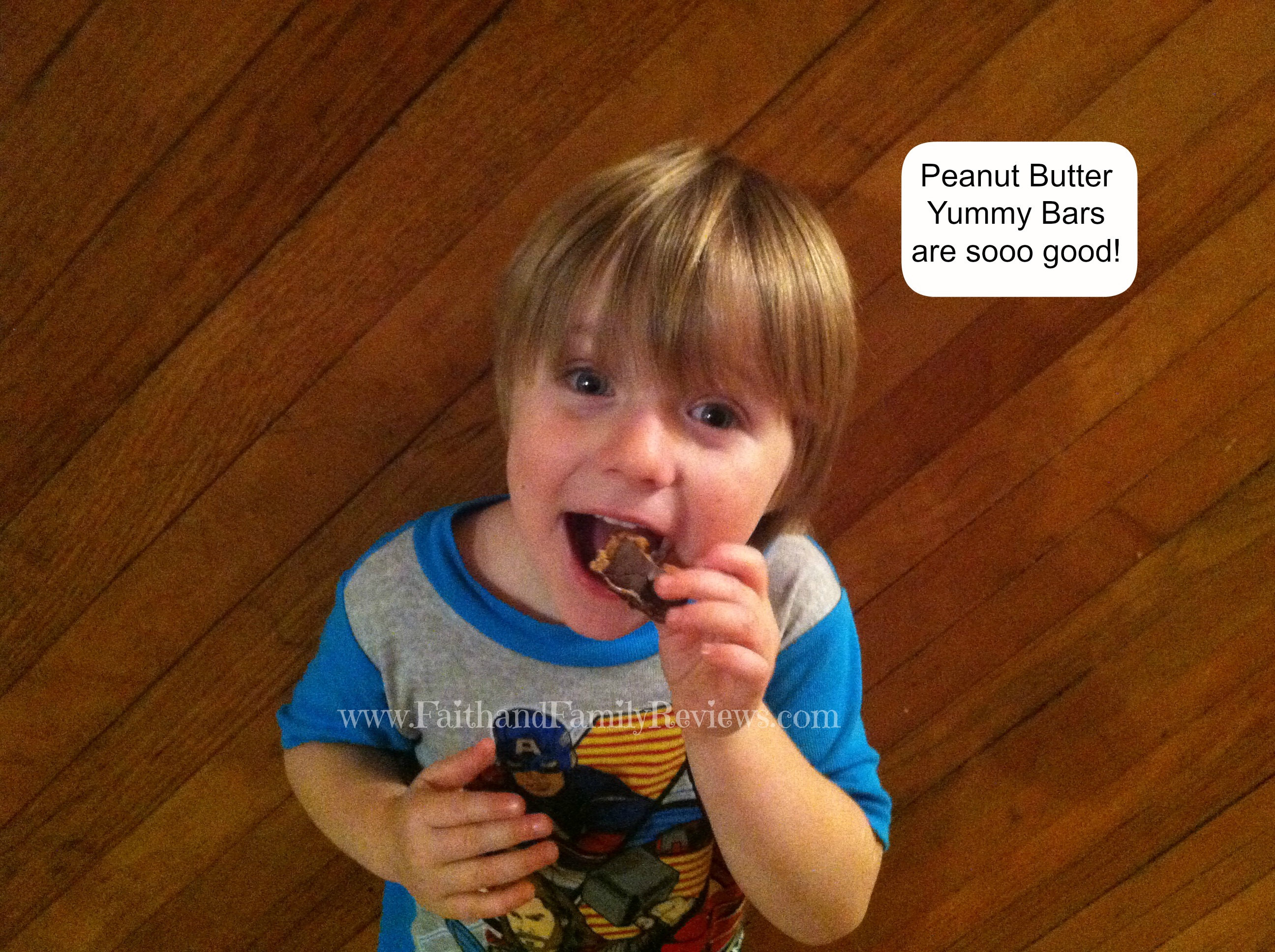 Jr. enjoying his Peanut Butter Blast Yummy Bar.
Everyone but my husband loved the Chocolate Blast Yummy Bar. My husband doesn't like coconut and the Chocolate Blast has a chocolatey coconut center. I find coconut flavored chocolate very addictive, what about you?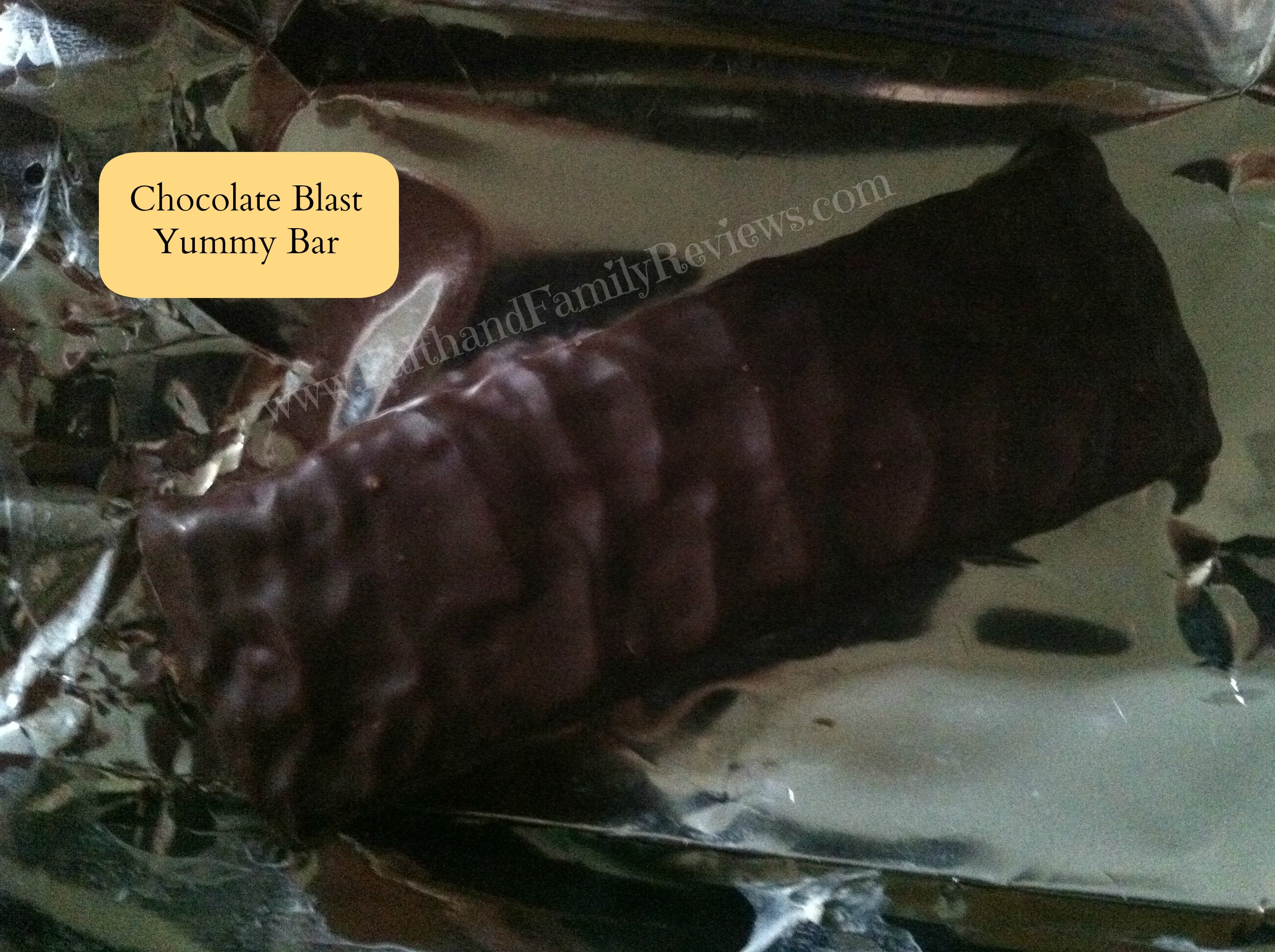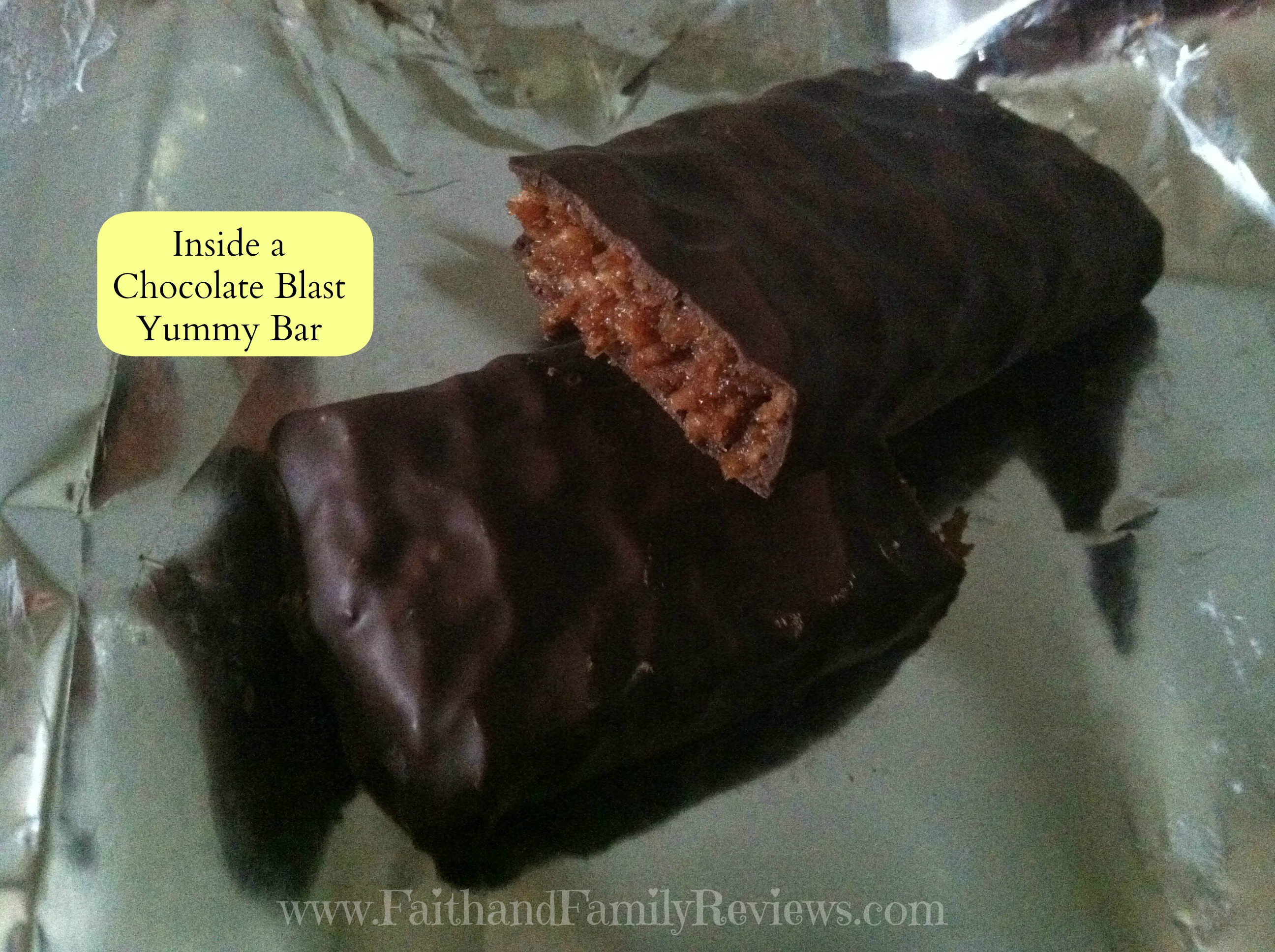 As far as ingredients go, Yummy Snack Bars were created to be used to "swap" out junk food for something healthier. Yummy Swap's motto is "Dump the Junk" to make the transition from junk food to healthier snacks easier on kids.
Chocolate Blast Ingredients:

Peanut Butter Blast Ingredients may be found here.
Yummy Snack Bars are high in fiber, contain 100mg of Omega 3s, real coconut, cocoa, flax seed and almond butter. They are gluten-free, contain no high-fructose corn syrup, hydrogenated oils, trans fats, artificial flavors, preservatives or food dyes, which all pass our reading label test.
The only problem we found is the price is more than a chocolate bar, but you get so much more for your health so it's money well spent in the end.
People are fed by the food industry, which pays no attention to health, and are treated by the health industry, which pays no attention to food.
― Wendell Berry
So…..Yummy Snacks are here to stay at our house!!
Yummy Snacks may be purchased online as single items or as a subscription – get them shipped to your house on a schedule of your choosing! When you buy a subscription you automatically save 10%. You can find Yummy Swap on Facebook and Twitter to stay up to date on new products.

Share and Enjoy