Faith and Family Reviews received the following product in exchange for writing a review. While we consider it a privilege to receive free products to review, our reviews are our honest opinion and thoughts of the product.
What is Kefir
Kefir is an ancient beverage that is packed full of wonderfully good stuff! This is what the National Kefir Association says (I didn't even know there was such an association for kefir!). I thought this information was interesting and I learned a few things:
The name Kefir comes from the Turkish word "keif" – meaning "good feeling" – for the sense of well-being experienced after drinking it.

Kefir is often compared to yogurt, because they have similar tastes and both contain live and active probiotic cultures, which support immunity and ease digestion. One difference between the two is that Kefir is a drink, so it can be enjoyed on the go. But the biggest difference is that Kefir contains three times the amount of probiotic cultures typically found in yogurt – Kefir usually has around 10 – which means a bigger benefit for your digestive and immune systems. Kefir is also an excellent source of protein, calcium and fiber. Plus, it's gluten-free, 99% lactose-free and comes in many different flavors, as well as lowfat, nonfat and low-carb versions, so even the pickiest eaters can enjoy the health benefits of Kefir.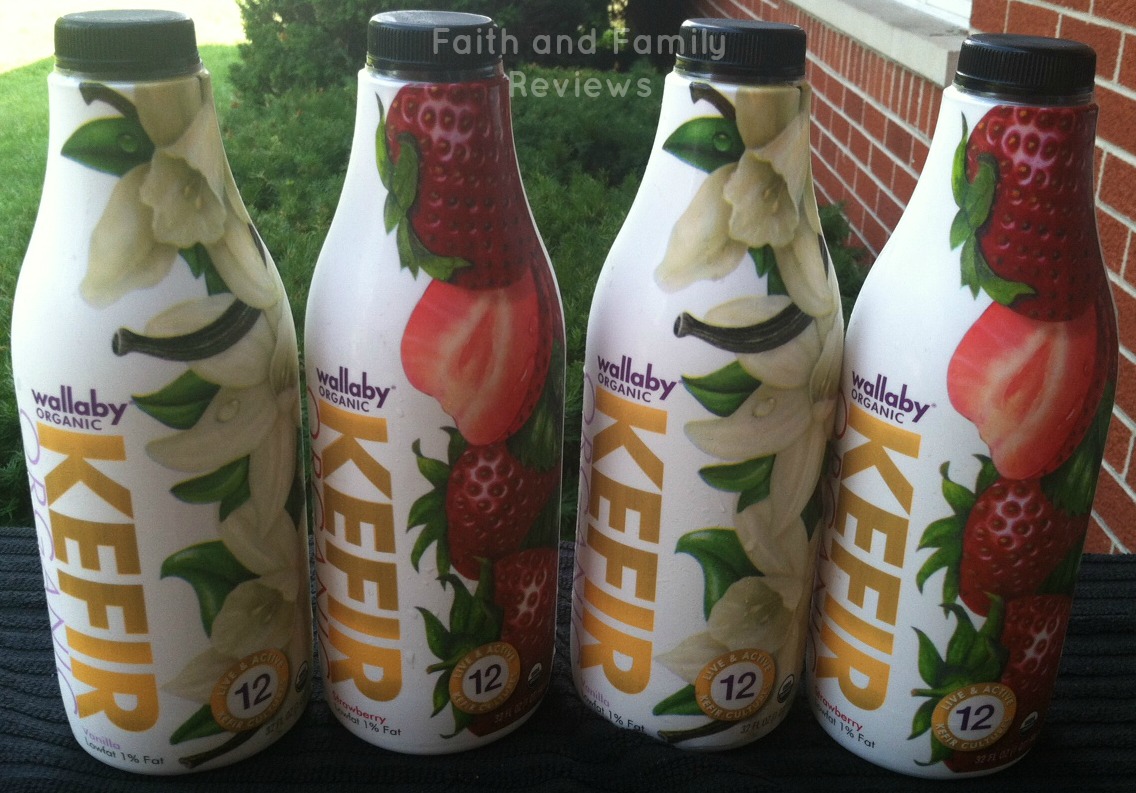 Wallaby Organic Kefir
When there is food in the house to review I have to take photos right away. I did this with this review, but what I forgot to do was take photos of the actual kefir and of someone drinking it! If I don't do it right away, it gets eaten or gobbled up before I even get a chance. This is what happened with the Wallaby Organic Kefir….until….my older daughter found the second bottle of strawberry! So she got to be my model!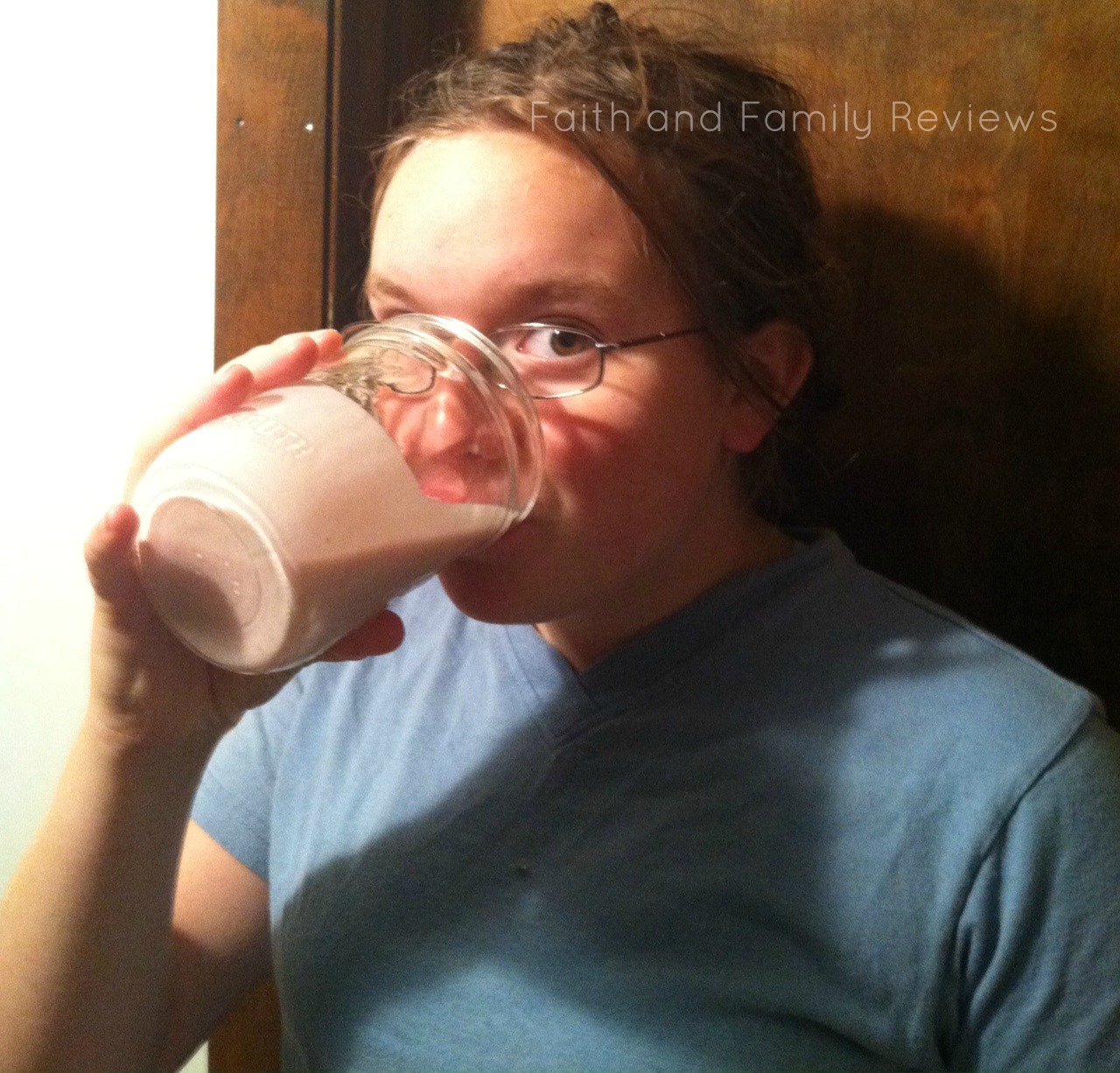 We all love yogurt and amazingly all the children love kefir too, especially Wallaby Organic Kefir. We got the strawberry and vanilla flavored, but it comes in two additional flavors of blueberry and plain. We downed it. It was thick, tasty and over all very good. There are definite advantages to training your children's palate to healthy food. Once their taste buds get accustomed to it they will usually eat anything good set before them. There are exceptions to this of course, as we all have our own unique likes and dislikes.
When Wallaby Organic Kefir says it is creamy, they are not lying, it truly is creamy. It also contains 12 different strains of Live and Active Kefir cultures and boasts the health benefits listed above from the National Kefir Association. The organic milk comes from local farms in California.
I really do not have anything negative to say about this kefir. It was a little hard to find so don't go by the store locator unless it specifically states the stores carry kefir. I went to Jewel, which carries Wallaby Organic Yogurt, but it did not carry the kefir. My husband went to Whole Foods for it.
Two thumbs up from us!

Share and Enjoy