Faith and Family Reviews received the following product in exchange for writing a review. While we consider it a privilege to receive free products to review, our reviews are our honest opinion and thoughts of the product.

Mechanimals, Me and My Dragon, The Lucky Day Picnic, Doors in the Air are only a few of the wonderful books available through Bookboard.com.  This app has over 400 books available to unlock with up to 4 children's accounts (up to the age of 12).   Once the books are downloaded, they can be read offline.  Currently, Bookboard is available for iPads with iOS 5.x or higher.  Bookboard recommends using and iPad2 or later version.  However, they do work on an original iPad they are just slower.  Bookboard says on their website that are adding other devices and platforms in the future.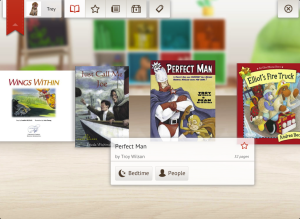 Bookboard sets goals for your children and parents can check their progress through the app as well.  Once a goal is reached, your child is rewarded with more books unlocked to continue their reading.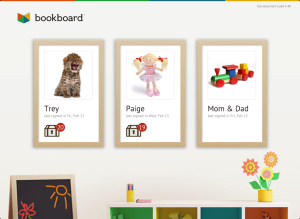 Bookboard Review and Free Trial
Head to Bookboard's website for a FREE TRIAL!  If you and your children enjoy it you can purchase a subscription for only $8.99 if you pay per month or if you choose the 6 month subscription its $29.94 or $4.99 a month!  In the aspect of things if you purchase one book will cost $4.99. Here you have unlimited reading at your fingertips!
Here are a few on the many subjects that can be found on Bookboard: Smithsonian Series, Berenstain Bears and The Boxcar Children!!
My daughter is just learning to read and just loves the iPad. For us this is a great learning tool and we really enjoyed our books.  You can join today to get your FREE TRIAL too!!
Share and Enjoy