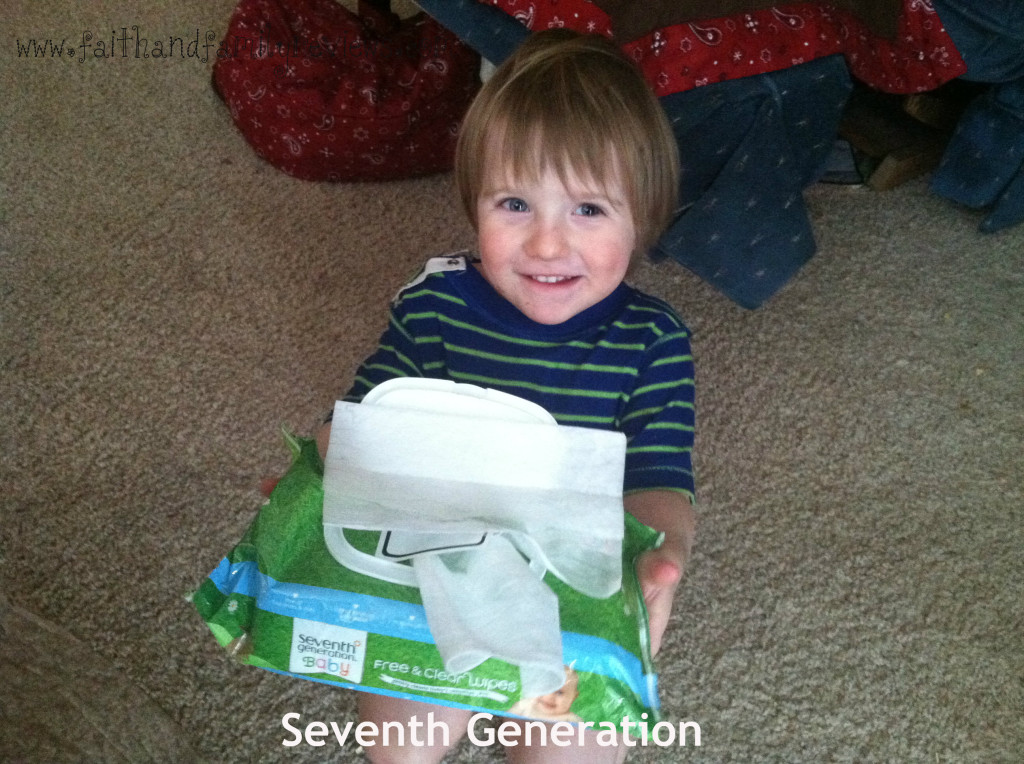 Wipes are an must-have essential in a home with children, at least they are in our house. We not only use them for diaper changes, but for wiping faces, traveling and quick cleaning. Our youngest son has learned from our example and likes to get wipes to clean himself up and he will even clean with them.

This is what he's doing with the Seventh Generation wipes. Can you tell he's very excited about helping me with the new wipes?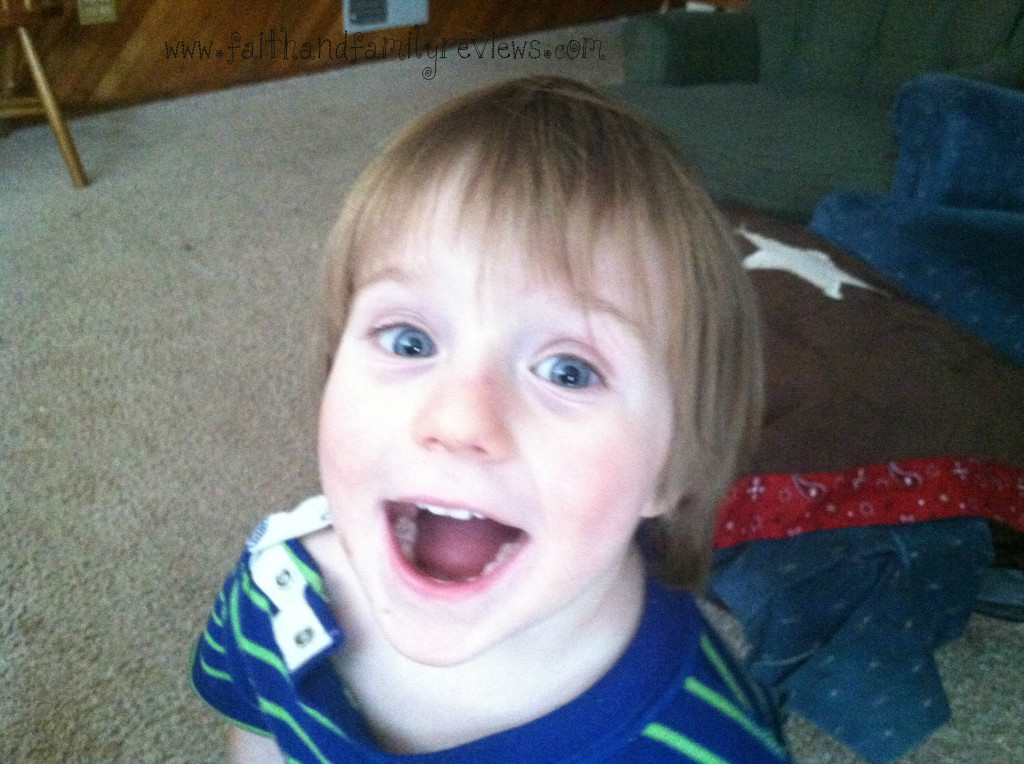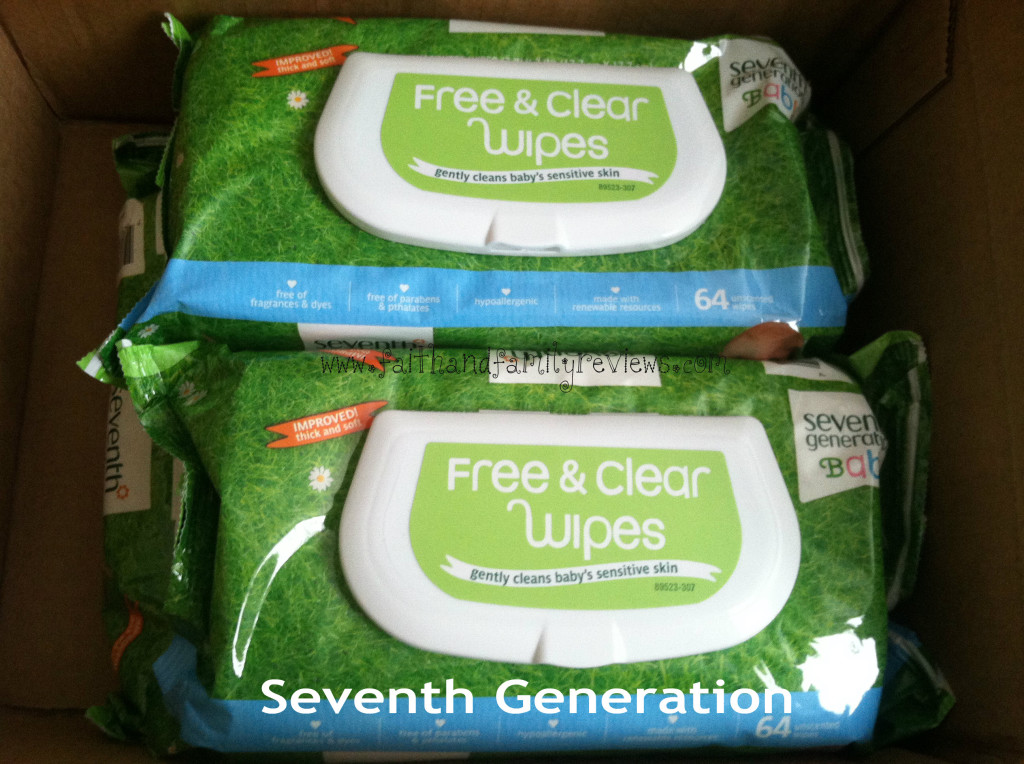 We have been using Seventh Generation wipes over the past few weeks. They are thick, have just the right moisture and do not seem to dry out, unless of course you leave the flip-top lid open for a day. The ones we have came in packages of 64. The packages are plastic with a closeable lid. We like them and are very grateful for no allergic reaction from baby, like some generic brands we have tried. They are actually pretty comparable to other name brands, but better in terms of being hypo-allergenic, free of dyes, fragrances, parabens and having less harmful chemicals. They score well on EWG.org, which is the kind of personal care product our family wants to buy. They soft, just not as soft as I would have liked.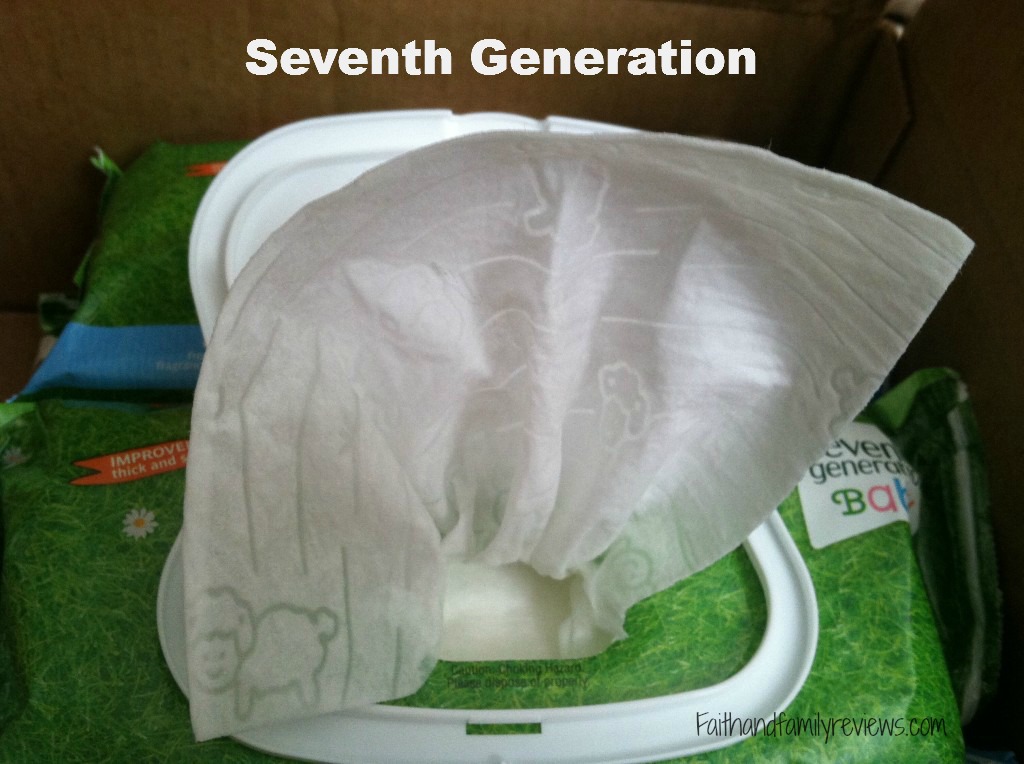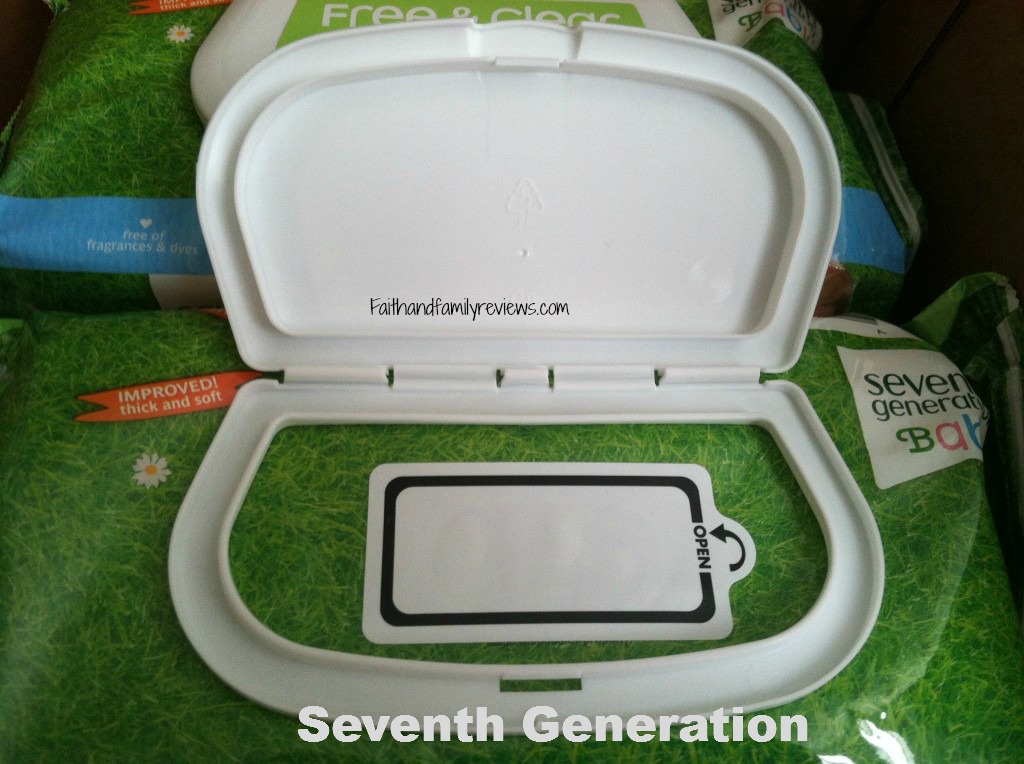 Here are some product details:
• Available Packaging:
− 64 ct. flip-­‐top
− 128 ct. value pack (2 refill packs with re-­‐sealable tape)
− 256 ct. value pack (4 refill packs with re-­‐sealable tape)
• Significant environmental savings
• Unscented
• Hypo-­‐allergenic
• Free of fragrances and dyes
• Free of parabens and phthalates
• Suggested retail price for 64 ct. is $2.99 and is available at Target, Whole Foods and Diapers.com.
Seventh Generation Wipes Review & Giveaway
You all have the opportunity to try Seventh Generation wipes too! Enter the Rafflecopter below for a chance to win a box of four packages of 64 wipes! Giveaway ends Monday, March 18 at 12:00am. Please allow 4-6 weeks for fulfillment of the prize. One package will be coming from Seventh Generation and three will be coming directly from Faith and Family Reviews as our gift to you – and no they aren't the ones we were sent for review, those are almost gone already!

Faith and Family Reviews received the following product in exchange for writing and participating in the Seventh Generation Wipes Campaign. We are being compensated by Seventh Generation and The Motherhood. While we consider it a privilege to receive free products to review and compensation, our reviews are our honest opinion and thoughts of the product.
Share and Enjoy