STOP BUYING BOTTLED WATER!!!  ZeroWater is here to help save the Earth with it's water filtration system.  ZeroWater has a "patented 5-stage water filter system and is the only system certified to meet the Food & Drug Administration's standards for Purified Bottle Water."
Let's talk water and TDS (Total Dissolved Solids) – TDS is the substances in your water that make it "taste salty, bitter or metallic."  I live in the Northeast and have well water.
I used the TDS water meter provided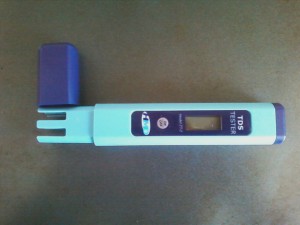 I tested our tap water and here's the results.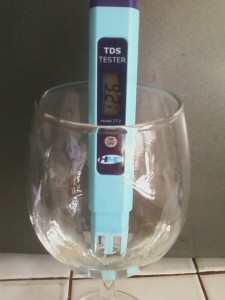 That meter reads 126 as the glass stood there for a few minutes it went up to 129.  Which in my area of the world is normal for tap water.  Most of the US falls into the 051-200 meter reading.  The ZeroWater filter will produce about 24 to 40 gallons of water for my area.  As the meter reading rises the gallons of water reduces, because the filter has more substances to clean.
I buy bottled water for my family to drink.  If I drink my current tap water from the faucet, frankly it tastes like dirt.  I've tried other filtration devices and they haven't worked.
Here's what happened to the meter when I put my tap water through the filter.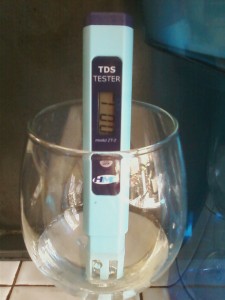 The meter dropped to 001!  WOW!
For the heck of it – I tried bottled water.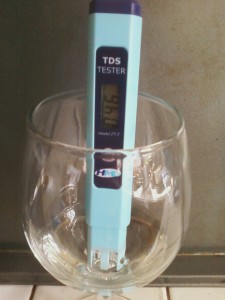 That one was 046!
The Pitcher -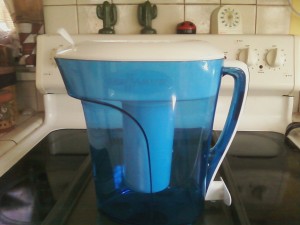 It fits well in the fridge, has a place on the lid to put the TDS meter and a little spout on the bottom.  I don't even need to take the pitcher out of the fridge!  My only concern in the future would be a leak from the spout.  So, far all is well an no leaks!  Hooray!
The Taste – It improved my water taste tremendously!  No more dirt water and I can finally stop buying bottled water!  ZeroWater recommends that you change your filter when you TDS meter reads 006.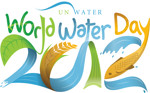 World Water Day was officially on March 22!
Visit ZeroWater's Website or on Facebook to learn more about their products!
Want more!? Use the following code MC30 for 30% off your own 10 Cup  ZeroWater Pitcher !
My Review – Great product.  As I said earlier my water tasted terrible.  With the ZeroWater Pitcher, I don't have to buy bottled water anymore!  I can save money and the environment!
Faith and Family Reviews received the following product in exchange for writing a review. While we consider it a privilege to receive free products to review, our reviews are our honest opinion and thoughts of the product.
"I wrote this review while participating in a blog tour by Mom Central Consulting on behalf of ZeroWater and received a water pitcher to facilitate my review, two pitchers to giveaway, and extra filters to thank me for taking the time to participate."
There's a giveaway!  No, wait there's 2 GIVEAWAYS!!!

a Rafflecopter giveaway

Share and Enjoy