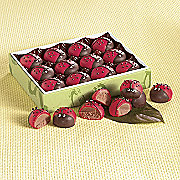 How cute are these little guys!  And VERY tasty too!
Swiss creme covers these wonderful little bugs of goodness.  With their centers made of light and airy chocolate truffle.  These Lady Bugs are delightfully decorated and almost hard to eat (key word ALMOST).
The Swiss Colony website offers may choices in addition to these adorable Lady Bugs!  Easter's Coming!!!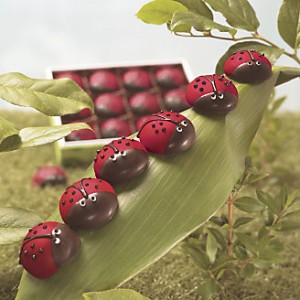 My Review:
Funny story first.  I have a 3 year old little girl, who was very upset that I was eating "bugs".  She learned very quickly, that these "bugs" were very good.
These Swiss Colony Lady Bug Truffles are wonderful!  I really enjoy chocolate and these made me close my eyes and enjoy the smoothness and flavor.  I recommend The Swiss Colony!  With Easter coming, now is a great time to order Lady Bugs!  Not only are they very good, but they are a conversation piece!  Add them to your Easter Table as decoration then eat them!  Decoration and Dessert!  Below is a picture of my box!  Maybe the Easter Bunny will bring me some more!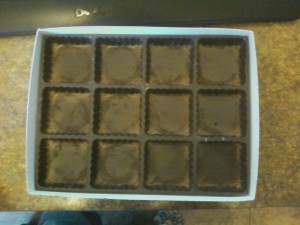 Disclosure:  I received this item free of charge from The
Swiss Colony.  No monetary compensation
was received or offered, nor was I under any obligation to write about this
product.  All opinions expressed are my
honest thoughts.  I am not offering any
sales or taking orders for this item.  I
will not receive any compensation in connection with any sales of this item.
Giveaway – You Could Win One Too! **Only open to the US.
Share and Enjoy