My kids eat very few vegetables. I either have to add a lot of cheese to mask the taste, or puree vegetables and sneak them into casseroles.  Even then, my kids notice them.  I have yet to find a way for them to eat vegetables willingly.  That is until they tried Veggie-Go's.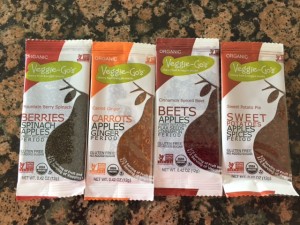 Veggie-Go's are the original fruit AND veggie strip.  These amazing strips provide half a serving of fruit and half a serving of vegetables.  They are also GMO free, organic, gluten free, dairy free, soy free, vegan, and have no added sugar.  The best part of all, they taste delicious! My kids had no idea they were eating vegetables or fruit, just a tasty snack.  They even asked for more!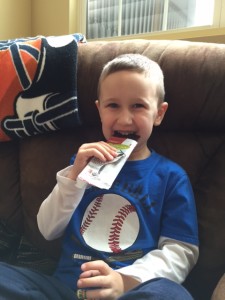 Veggie-Go's come in some really unique varieties including Mountain Berry Spinach, Carrot Ginger, Cinnamon Spiced Beet, TropiKale, and Sweet Potato Pie.  My son said his favorite one was the Mountain Berry Spinach.  There is no way he would eat another one if I told him it was made with spinach and sweet potatoes!  Veggie-Go's are individually wrapped so they are great for on the go.  They are available at your local Whole Foods as well as online at
www.nakededgesnacks.com
I highly recommend them, and definitely plan on buying more of them.
Share and Enjoy