"I participated in a campaign on behalf of Mom Central Consulting for Healthgrades. I received a promotional item as a thank you for participating."
Looking for a great doctor or hospital and do not know where to turn? Well, there is a great website that can help! Healthgrades is a wonderful website that provides information on doctors and hospitals.
All you have to do is type in the doctors name or specialty and your zip code and Healthgrades will give you providers within your specifications…. it's that simple!
After you search for your provider their name will pop up or if you searched for a specialty a number of providers will pop up… then Healthgrades not only gives you their information but gives you a rating on the practice as well. Patients can rate the practice and give them 1 – 5 stars. I don't know about you but I like to know that the doctor I am going to got 5 stars!
I think this is a wonderful service to find providers for health services… I have used the service and have been very pleased with new providers I found on the sight and have been pleased to see that my existing providers are getting high ratings!
I personally like to research and meet doctors/hospitals before I have a visit or procedure… Healthgrades gives me the option of finding out and narrowing down my choices. Although I do not think I would replace an in person office visit to meet a doctor with Healthgrades I do think it is a great choice to narrow down choices of who to see for a consultation. One other thing I found that it is great to look up a provider based on the recommendation of others. I can type in a provider that someone else suggested and find out what multiple people are saying about the same doctor… this is a great service!
I do not think you will be disappointed in healthgrades.com … try it out and see if you can find what your provider is rated. Do not like your current provider or their rating… browse Healthgrades for a new provider. Quick simple and easy to use!
You can also find out more about Healthgrades by Downloading d Healthgrades' Women's Health Report 2013 and review the material presented. They have factual information as well as highlights of the 2013 award recipients in different areas. I was certainly pleased to fund my provider/hospital on the award recipient list. Download the report to find out more information and find out the award recipients in your area. You can find the report at: www.healthgrades.com/quality/womens-health-report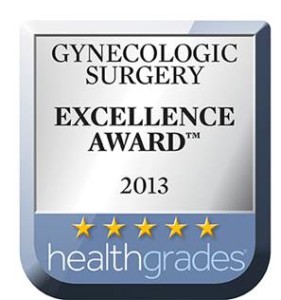 Share and Enjoy