What kind of treats does your dog enjoy? What kind of dog treats do you purchase? If you are a regular reader, you know that we try to feed our animals healthy food, not chemical laden products that will lead to illness in the long run. Loving Pets is a company that makes 100% USA made pet products. Their products are all natural. Our dog Padfoot got to try their dog treats recently.
Padfoot Tries Loving Pets Treats
Two of the girls and I went outside with Padfoot to see what he thought of Loving Pets Natural Value dog treats. Here's a quick video of him chowing down…he sat so pretty and patiently for our youngest daughter.
I think the video speaks for itself…but let's see what Padfoot really thinks.

About Loving Pets Dog Treats: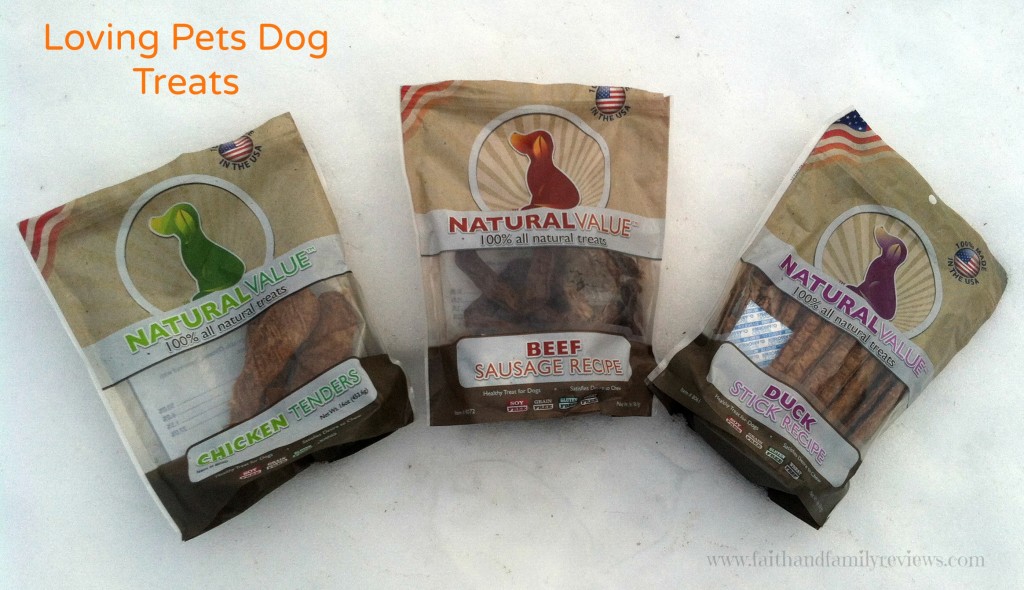 ~ Loving Pets Natural Value dog treats come in three flavors: Chicken, Beef and Duck.
~ 100% USA made from 100% all-natural, chicken, beef and duck
~ Wheat, soy and gluten-free
~ Natural Value dog treats are available in Meat Tenders (Chicken or Duck), Meat Sticks (Chicken, Duck or Beef) and Sausages (Chicken, Duck or Beef)
~ Retail $19.99 for a 14 oz. bag
Natural Value Chicken Tenders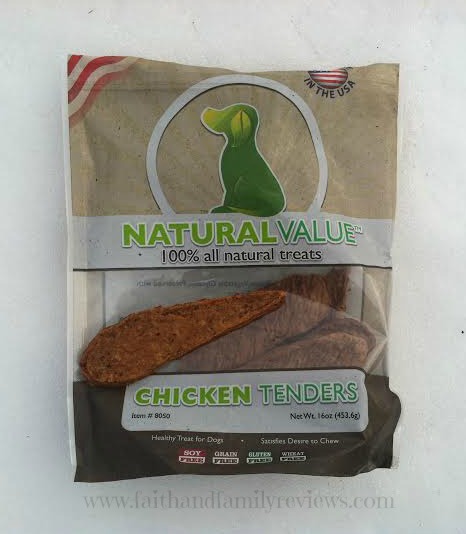 Chicken Tenders – Our daughter says that Padfoot likes these the best.
Natural Value Beef Sausages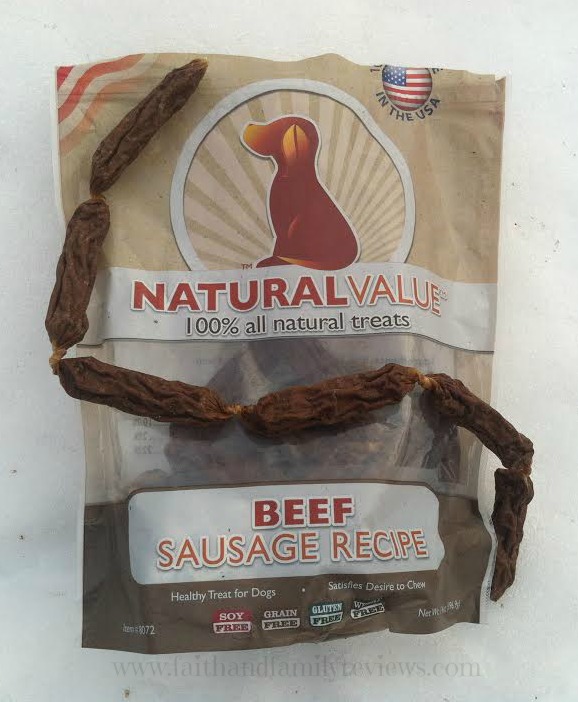 Beef Sausages – He likes these the least, but he still eats them.

Natural Value Duck Sticks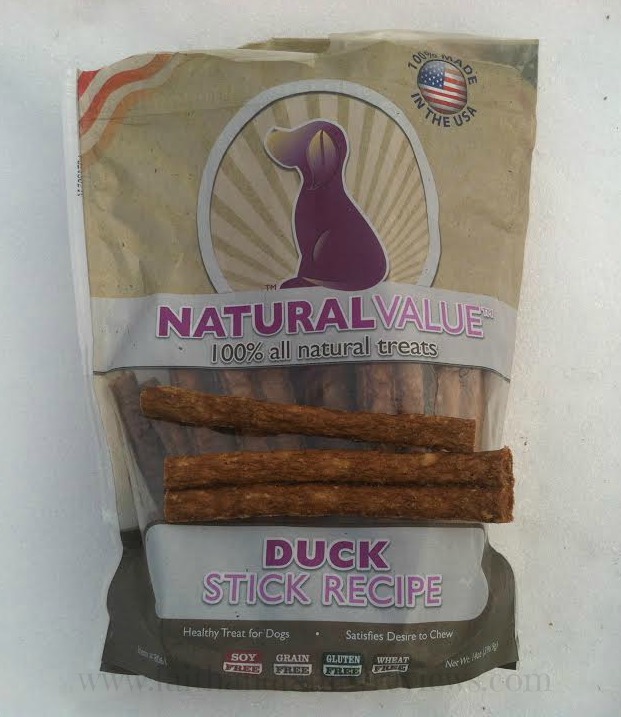 Duck Sticks – He likes these too.
Overall, Padfoot gives these dog treats two paws up!
To learn more, visit…
Loving Pets website: www.lovingpetsproducts.com
Loving Pets Facebook Page: www.facebook.com/lovingpets

Share and Enjoy