I always said B's first milking experience was when we visited a working farm in Schaumburg, IL called, Volkening Heritage Farm at Spring Valley…but then I came across this photo not too long ago. It is funny because it kind of predicted the future. What was a fun little homeschool activity turned into what real life would be like 12-13 years down the road. B milking, B has the bonnet on, with O helping her. O is standing at the chair by B's side.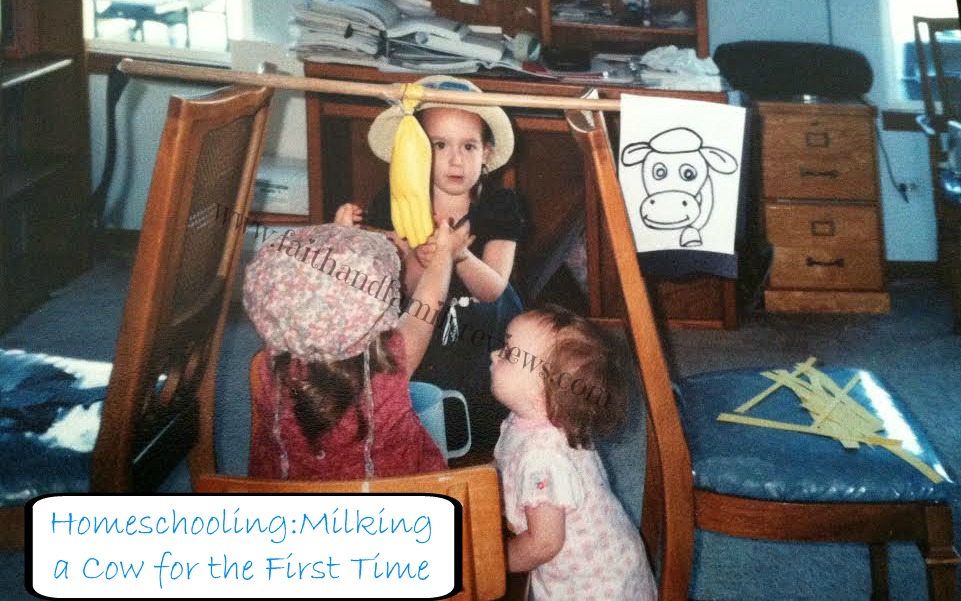 By the way the Volkening Heritage Farm is an awesome place to visit as a family. For a few years we went there after an early 8:30am morning church service and visited the farm. Some Sundays we just walked, other Sundays we participated in farm events. One of which was B's first time milking a real, live cow. She went to its tail first! She was only four at the time and had never been around a cow. It still makes us chuckle.
Gotta love memories, eh? What memory made you smile this week.

Share and Enjoy