I received this product for free from Smiley360 in exchange for my honest review. You can join Smiley360 here!"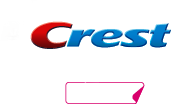 Oh that OUCH when you eat something cold or hot. Perhaps you ate something too sweet or acidy.  Crest Sensi-Stop Strips are here for you! Just open up the strip and apply it to the sensitive area. It will give you instant relief and you will get up to a month's protection.
How do they work, you ask?
"Crest Sensi-Stop Strips are thin, flexible strips that contain dipotassium oxalate desensitizing gel on one side. "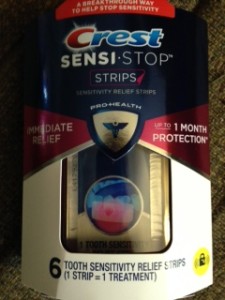 It goes on to say the strip makes a barrier that helps to stop the pain by blocking tubules. They will last up to 1 month and many people find relief when they first apply the strip.
My husband has the sensitive teeth in our family. He was quite impressed with this product. His sensitivity is toward sweet foods. He found relief quickly after reading the directions and applying the Crest Sensi-Stop. It also made me happy that after the strip is applied you are able to use your regular toothpaste.
To help your sensitive teeth buy yours today by clicking here. Don't forget to like Crest Sensi-Stop Strips on Facebook!
#SensiStop
Share and Enjoy