LittleMissMatched!
LittleMissMatched started with a very simple mission: Build a girls' clothing brand that is FUN, inspires CREATIVITY, embraces individual STYLE and CELEBRATES SELF EXPRESSION.
LittleMissMatched carries girls clothing in sizes 4-12, including: pjs, socks, undies, clothing and accessories.

Our Review of LittleMissMatched Zany Sneakers
I let my daughter pick out a pair of sneakers and she picked what I thought she would: LittleMissMatched Zany Sneakers, which retail for $39.00 and are on sale $23.99. They are pink with silver rhinestones. They are lace up so be aware in case you have a child who does not yet tie their own shoes.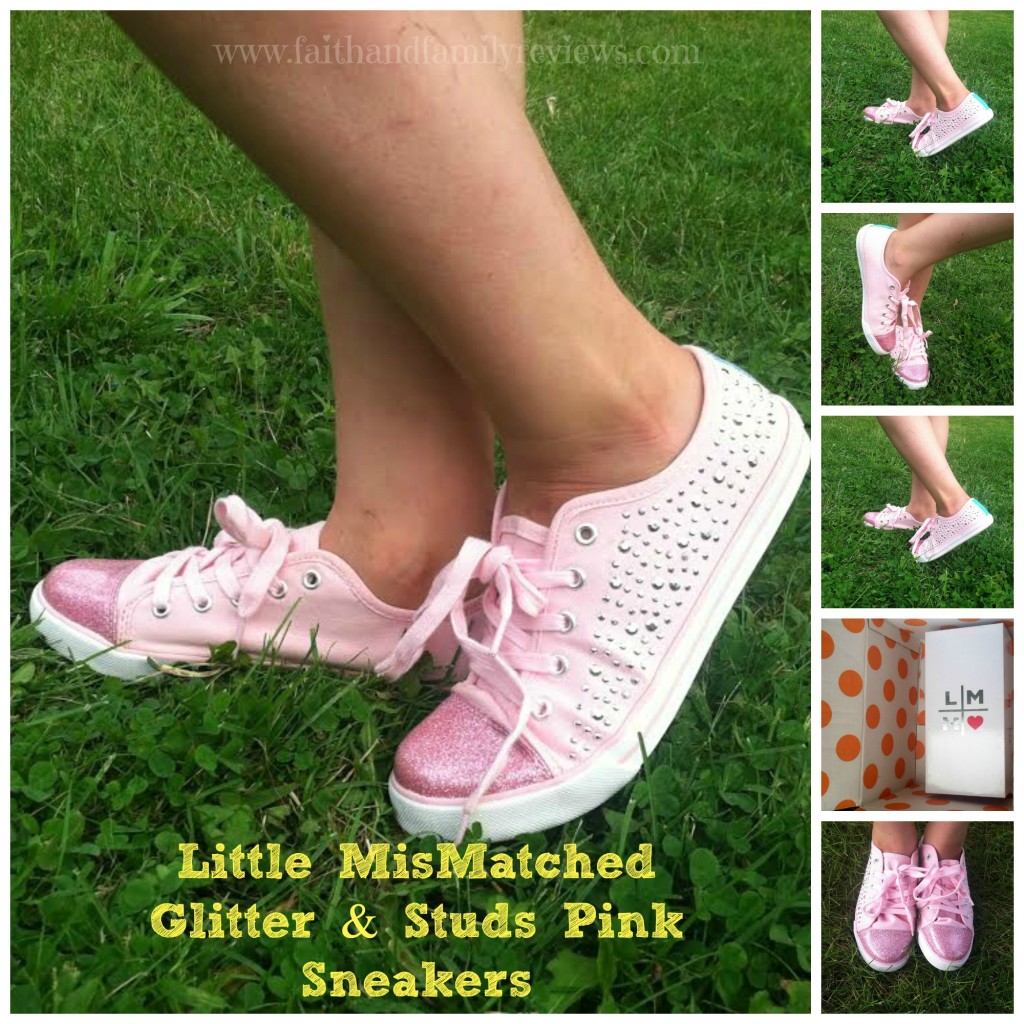 She really likes her new sneakers. She loves the pink and shiny colors! She says they are comfortable. So far they are holding up pretty well, though she is using them for going out sneakers NOT for around the farm.
To purchase your own pair of LittleMissMatched Zany Sneakers visit: www.littleMissMatched.com
Share and Enjoy