This post was created in partnership with Harvest Snaps. I have been compensated for this post in the form of product. However, all thoughts and opinions are my own.
Looking for a healthy back to school snack for you and your children? Try Harvest Snaps ! Harvest Snaps come in six different flavors: Snapea Crisps Black Pepper, Snapea Crisps Lightly Salted, Snapea Crisps Wasabi, Snapea Crisps Caesar, Lentil Snaps Tomato Basil, Lentil Snaps Onion Time.
Our children really liked these snacks. I only got to try a couple and thought they were powdery tasting. It was a weird taste bud war going on, seriously, because I wanted to like them. Our youngest found the Green Peas Black Pepper flavored one hot, so he only liked the non-hot flavors. These made a great after school or before bedtime snack. Of course, I forgot to take photos of them snacking! Other ways I can see Harvest Snaps being used are: back-to-School lunchboxes, post-workout snack, lunch sides, crunchy salad toppings and for sports fans gameday snacks and tailgating events.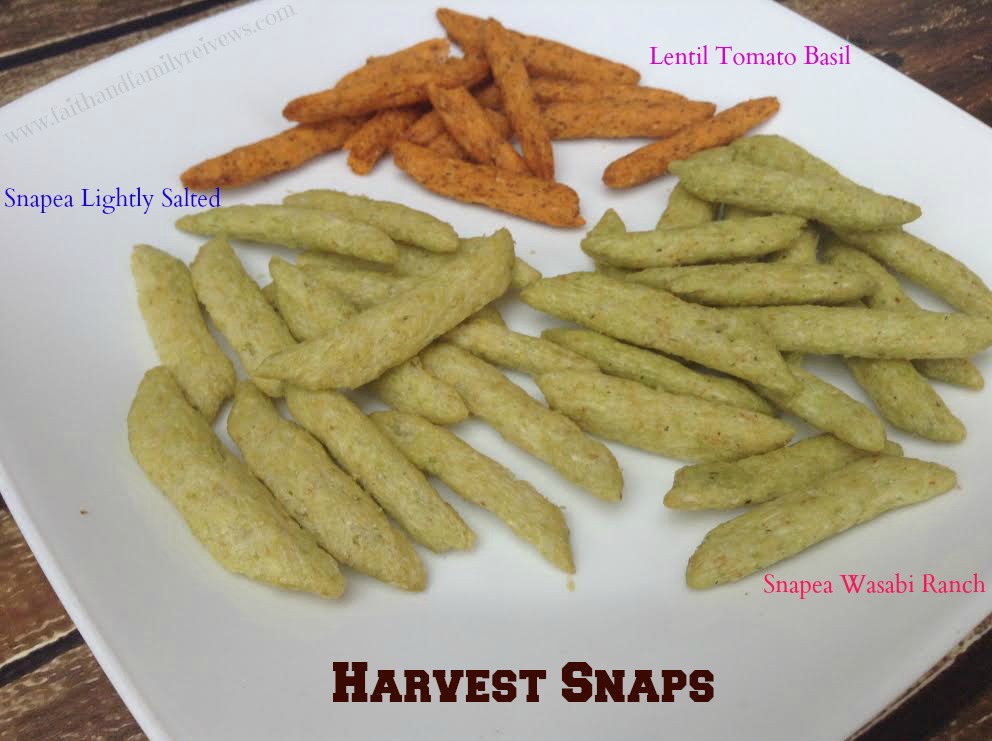 A Little Bit About Harvest Snaps
Here are some Harvest Snaps facts:
~ Snapea Crisps are made from 70% pea. Lentil Snaps are made from 65% lentil.
~ Harvest Snaps offers a healthier snacking option. They are baked, not fried.
~ Harvest Snaps are all-natural and guilt-free. Each of the 6 flavors are high fiber and protein, and low in sodium and fat.
~ These healthy treats are a great snack for the whole family, except my hubby did not try them. I think we forgot to ask him! Oops…
~ They are non-GMO.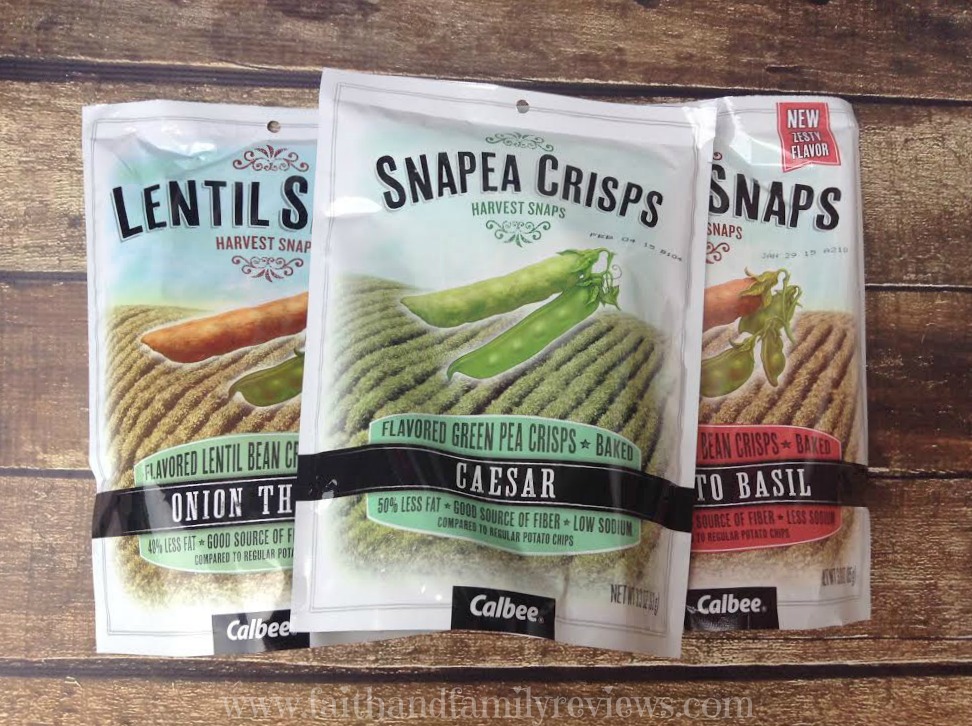 Harvest Snaps Fun
For fun, you can visit the Lunchspiration microsite, create a Bento Box and be entered to win your own Harvest Snaps!

Share and Enjoy