Have you ever tried to surprise someone? It takes a lot of work and secrecy, even then plans can be thwarted. We successfully surprised our 14 year old daughter three weeks ago with the gift of a Palomino horse (she's a quarter horse), on the condition that we'd keep her if she passed the vet's pre-purchase exam. Sandy is an 18 year old Quarter horse, give or take according to the vet's look at her teeth.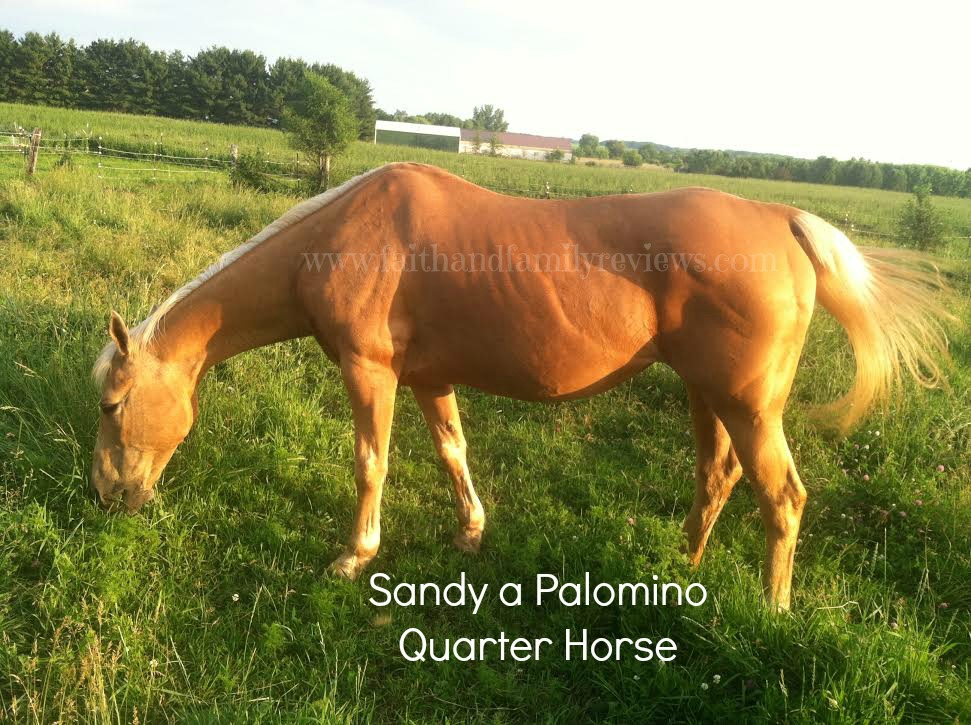 Over a week ago the vet did a pre-purchase exam and could not pass Sandy based on some lameness issues. The issues are fixable but would cost money and could cost us a good horse if she went completely lame.

We were hoping for an easy keeper since Blaze his a hard keeper.
lameness
lame
1 [leym] Show IPA
adjective, lam·er, lam·est.
1.
crippled or physically disabled, especially in the foot or leg so as to limp or walk with difficulty.
2.
impaired or disabled through defect or injury: a lame arm.
3.
weak; inadequate; unsatisfactory; clumsy: a lame excuse.
4.
Slang. out of touch with modern fads or trends; unsophisticated.
verb (used with object), lamed, lam·ing.
5.
to make lame or defective.
We had hoped to keep Sandy for a good long time and let her get her weight up on our yummy pasture. Her stables do not have access to pasture. The horses live in their stalls.
So we say good-bye to Sandy tomorrow evening when her owner comes to pick her up. We had her here on a trial basis. Kind of sad to see her go. Our daughter is handling it like a champ and we are proud of her.
It is hard as a parent to successfully surprise your child with a gift she's wanted since she was nine and then to have to turn around and return the gift.
Have you ever had to return a much wanted gift?
Share and Enjoy