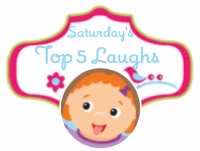 Can anyone help me slow down time? I cannot believe another week has sped by! I wasn't very good about keeping track of our family funnies but I'll do my best to give you a few for our top laughs, as we join Mel over at The Mommyhood Chronicles for week #25 (for us) in our Saturday Top Five Laughs of the week.
5. Miss Moo had quite the adventure this week dragging us with her. She got out of her stall and tramped through the garden, through the pasture and right into old barbed wire fence.

At least it stopped her and she wasn't hurt, just a surface scratch. I watched from the window until I saw B go down and Moo go over her….yeah, talk about heart failure. Thankfully, Moo jumped over her and did not walk on top of her. Seriously though, it was like that scene in Anne of Green Gables where Anne is chasing after what she thought was HER cow through Rachel Lind's garden, but it turned out to be Rachel Lind's cow. Do you remember that scene? It's funny now, but I wanted to turn Moo into ground beef if she didn't stop running. Once she got caught, B was able to talk her down.
4. There was a ding dong on the door. I went to answer it, while walking to the door it ding donged again and I knew it was the children because no one else rings the door bell that many times in the span of a few seconds. When I answered the door Jr. was there and said, "I have 99 eggs?" We have been having quite a few customers come buy for eggs and other products so they younger children have been ringing the door bell and pretending to be customers too.
3. O's face when she saw a new visitor on our farm: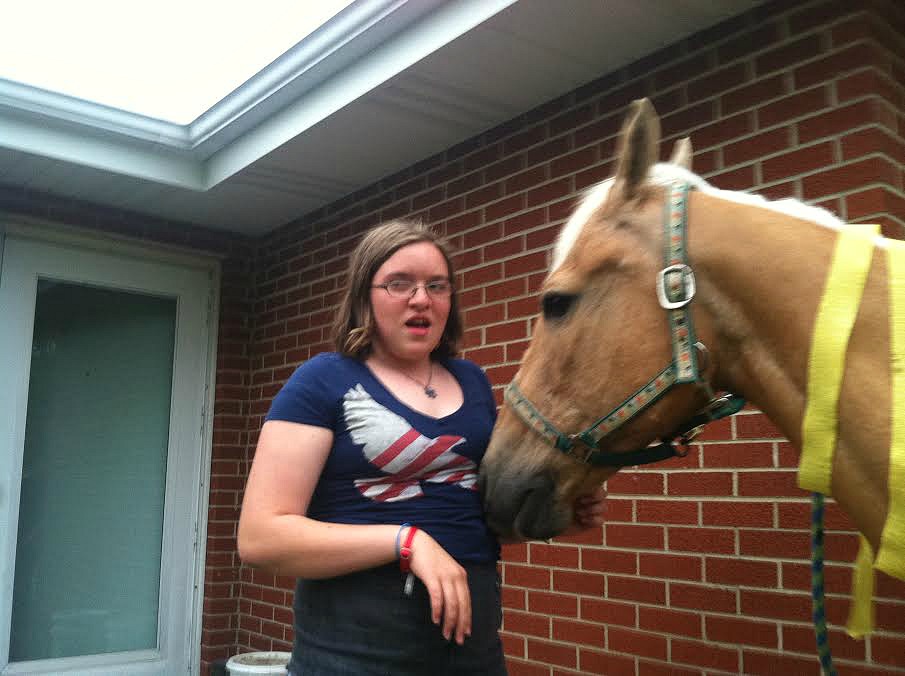 2. I was talking to my mom and we were talking about animals and she told me how she had always thought rabbits and cats tried to mate each other. I go, "What would those be called catbits or rabats?"
1. My oldest son just said to me, "I"m not short, I'm fun size!"

What's your funny of the week?

Share and Enjoy