It's that time of year again where we are thinking about summer clothes and switching out wardrobes, but if your weather is anything like the Chicagoland you may have experience snow showers early this morning! So we were digging out the winter clothes again. I know I wore my woolly socks and ear muff headband!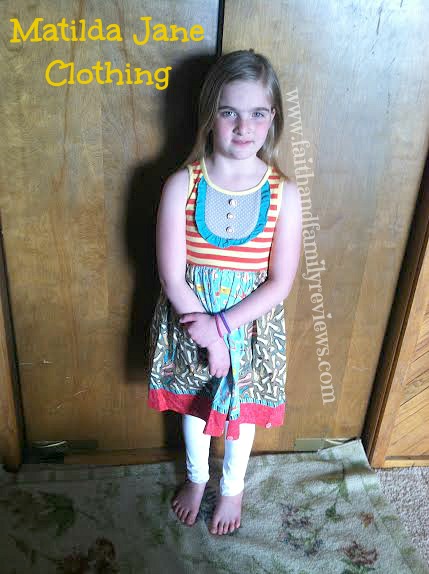 My youngest daughter received a cute little dress from Matilda Jane Clothing, called Ode to Shoes Tank Dress (Retail $50). It's a brightly colored tank dress that works perfectly with a pair of leggings.
I really like Matilda Jane clothing. It's well made, the fabric is thick, not thin cheap stuff. It arrives in a neat package making the receiver feel special from the onset.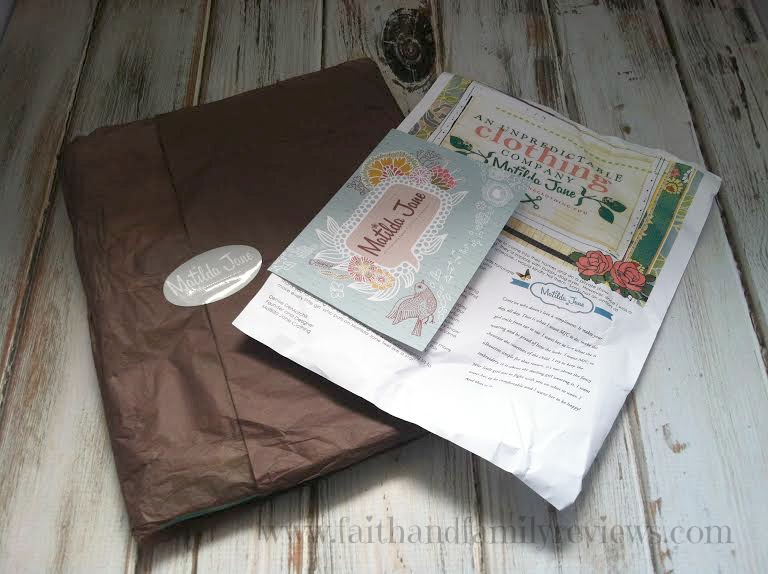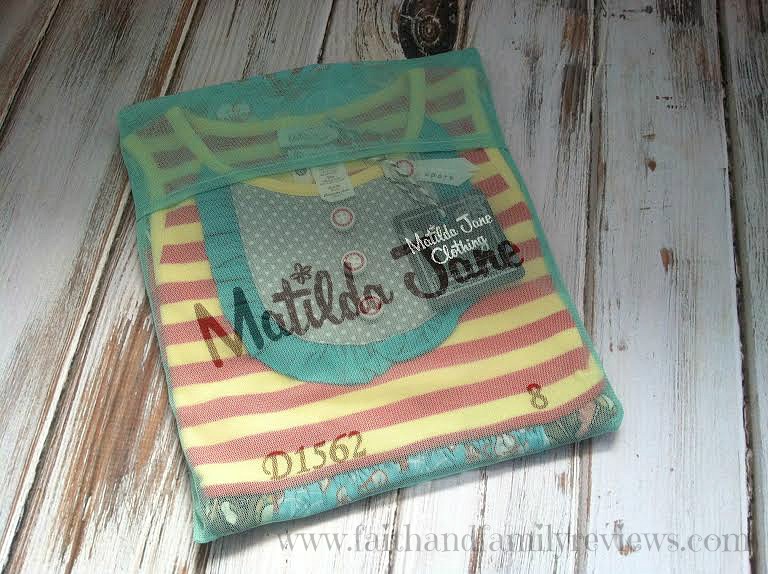 This dress is perfect for casual wear or even for church. I would have preferred it be longer but realize longer length dresses are hard to find these days.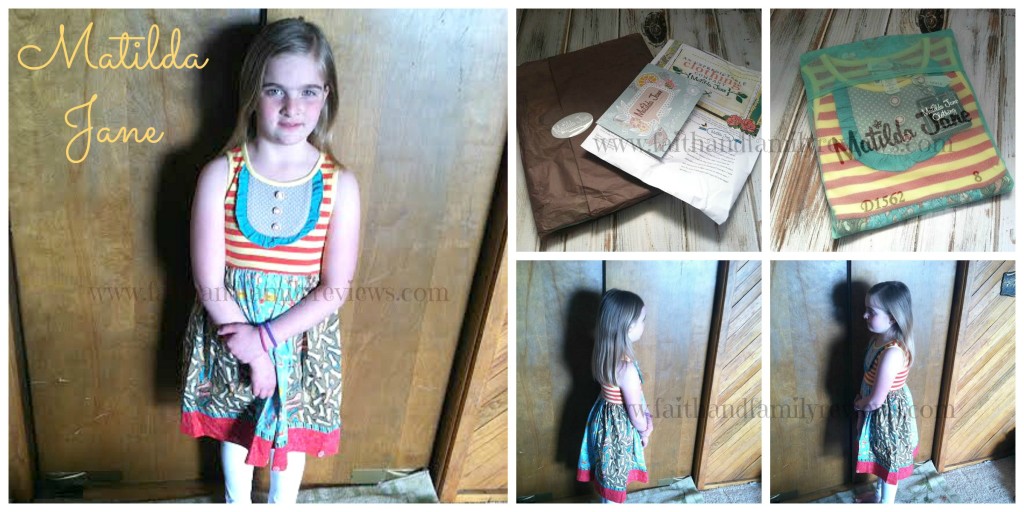 About Matilda Jane Clothing
Matilda Jane Clothing is not your typical retailer. They operate using Trunk Shows and by using Trunk Keepers (representatives who sell Matilda Jane Clothing or help host a Trunk Show). Matilda Jane offers clothing for girls and women. Prices are medium to high range.
Founder, Denise DeMarchis says this of Matilda Jane Clothing:


"Sometimes, when you put on a certain dress, you feel a certain way. When you put on Matilda Jane, you feel just happy and twirly. You just feel good."
You can learn more at the following links.
https://www.facebook.com/matildajaneclothing

http://instagram.com/matildajaneclothing#
http://www.pinterest.com/matildajanegals/
https://twitter.com/MatildaJaneGals
Share and Enjoy