This is a featured review.

Dabby Dill & The Hiccup Pickle iPad App Review
by Brande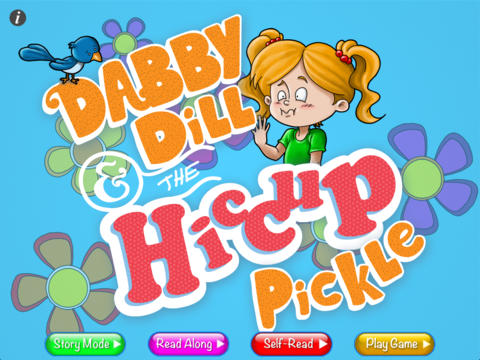 Dabby Dill woke up in a Pickle, she had the hiccups! Follow Dabby on her journey to find the remedy for these hiccups. This book app is recommended for kids 4 to 8 years old. This iPad app requires a 6.1 operating system or later.
There are 4 modes in the book app.
Story Mode – You have a narrator reading to you and you touch the arrow for the next page.
Read Along – You narrator will read to you again. However this time each word is underlined as the narrator reads, helping your child as they read & follow along.
Self-Read – Your child will read by themselves. Allowing your child the freedom to read at their own pace.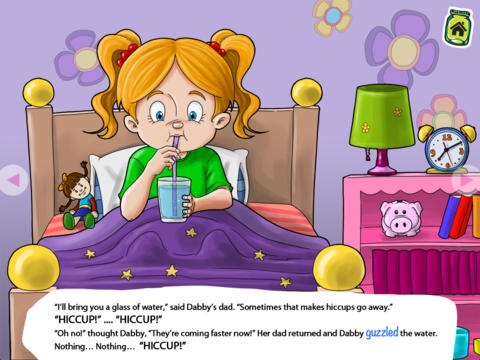 Play Game – Great memory game! Follow the hiccup pattern with Dabby and her 3 friends. It's very similar to the game Simon.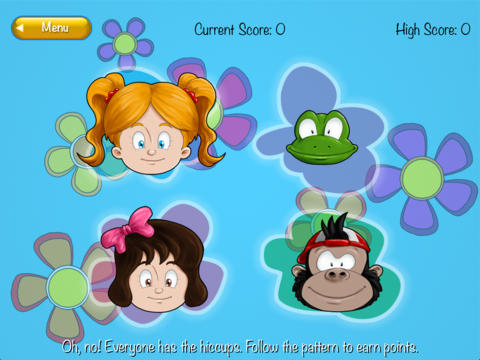 I found this book app very educational. My favorite is the read along. With the words underlined it really helps my daughter learn her words and vocabulary. I love each mode, this book app can grow with your child.
Click here to find Dabby Dill & The Pickle Hiccup in the iTunes store!

Dabby Dill & The Hiccup Pickle App Giveaway Plus $50 Giveaway
by Theresa
Five of you have the opportunity to win an iTunes's code to download Dabby Dill & The Hiccup Pickle iPad app for free, plus each of you will also receive a $10 iTunes e-gift card with the app code! Enter to win below!
Share and Enjoy