"I participated in a campaign on behalf of Dad Central Consulting for CVS MinuteClinic. I received promotional items as a thank you for participating"
By: Guest Dad Blogger Scott – #MC
"Children suffer around 6 or 12 colds a year."
And
"Americans get 1 billion colds a year."
Source:  Center for Disease Control and Prevention
With cold and flu season fast approaching it's good to know that MinuteClinic in select CVS Pharmacy Stores are here to help you.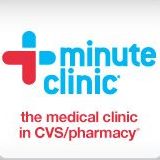 What's a MinuteClinic you ask?  Good Question!
MinuteClinic is an affordable alternative to visiting your doctor when you or a family member is suffering from a cold, cough or flu illness.  No appointments are necessary and they are open 7 days a week with evening hours!  The MinuteClinic can vaccinate, diagnose, treat, and prescribe for cold, cough, and/or flu!
Board Certified Nurse Practitioners and Physician Assistants are there for you to treat a variety of common family illnesses.  Not just limited to cold, cough, and flu.  They are able to diagnose strep throat, ear infections, pink eye, and UTI's.  In addition, they are able to provide vaccinations for flu, pertussis, and others.  The MinuteClinic can also provide physicals for sports and /or camps and wellness services to stop smoking, lose weight, and screening for diabetes and cholesterol.
This program is terrific for that on the go person or family.  The MinuteClinic also accepts insurance! If your regular doctor is not available and you visit the MinuteClinic, they will send your summary visit to your primary care physician (with your permission).  No regular doctor?  No problem – The MinuteClinic can even help you find a provider.
Currently the MinuteClinic at CVS Pharmacy Stores is available in 28 states and in Washington DC. 
If you sneeze or cough, please cover your mouth, this is how most germs spread.  One of the best ways to avoid sickness is wash your hands with soap and water and try not to touch your face.
Share and Enjoy