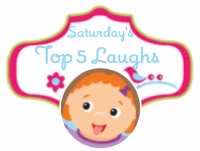 Ha! Getting into the habit of keeping track of our family's funnies! These are not all necessarily from this past week though. Can't believe I made it to six weeks of participating in The Mommyhood Chronicles Saturday Top Five Laughs! I think I've made it a habit or at least I hope so!
5. My husband was doing laundry and came out of the laundry room holding a skirt saying, "Really, we are keeping this?" It was "B's" black skirt. It has a rip down the side. See the photo below. B said, "Yes, I need it" laughing. Then he proceeded to go on a tirade about how I throw out his holey clothes (I don't throw them all out), but he's right that I have literally ripped one of his old, holey t-shirts off of him in order to prove my point that it needed to be thrown out. Let's just say B and I were more humored about the skirt than he was! He thinks it's ridiculous that B wants to keep the ripped skirt.
4. I forgot this one on one of the other Saturday Top Five Laughs post. Padfoot, our dog, was barking so my husband went to the window of our room to see what he was going on about. Turns out Padfoot was barking at a caterpillar! The caterpillar was just out of his reach and he wanted to get it. Silly dog.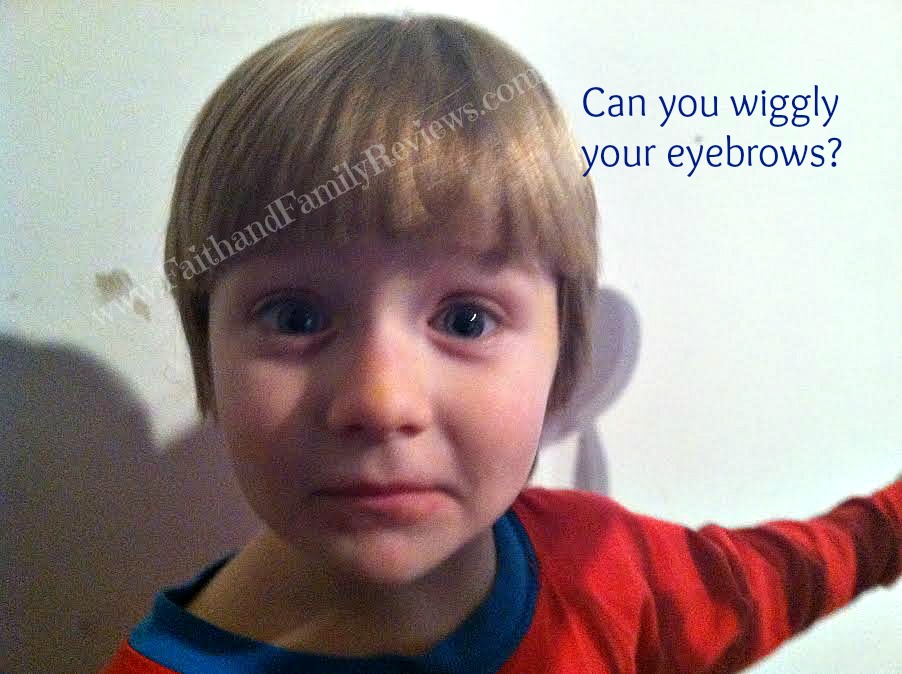 3. My husband has this particular way of raising and wiggling his eyebrows when he's being goofy. Our youngest has started doing it. It's very cute, though because his eyebrows are not as dark as his daddy's it doesn't have quite the same affect.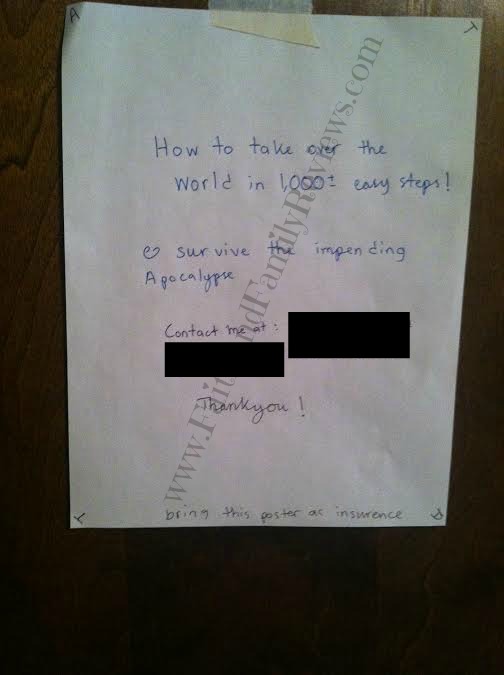 2. Our daughter "B" posted the above notice on a couple of our bedroom doors.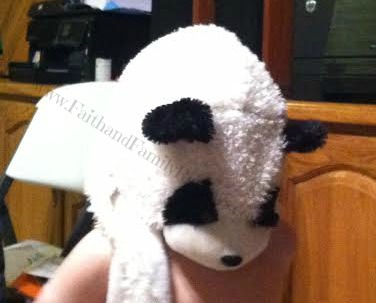 1. Bear in the house! We have a couple of those adorable animal hats with the mittens attached and my little guy kept coming up to us with it completely over his eyes growling at us.


Share and Enjoy